CHEF'S RECOMMENDATION

May 24,2007
Swedish gourmet meal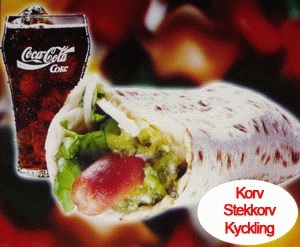 "Tunnbrods rulle" - the best unknown gourmet food in Sweden.
It's good in the morning, great for lunch, brilliant for dinner and
fantastic at 3pm in the morning..... The best though is to go
for the double hot dog version with shrimp sallad, muummmm.

It took us about 35 minutes to have one after we entered Sweden.


Posted by vwateam @ 16:09