TRAVEL DIARY

13.7.2007
New Zealand - Kiwi powder & Speights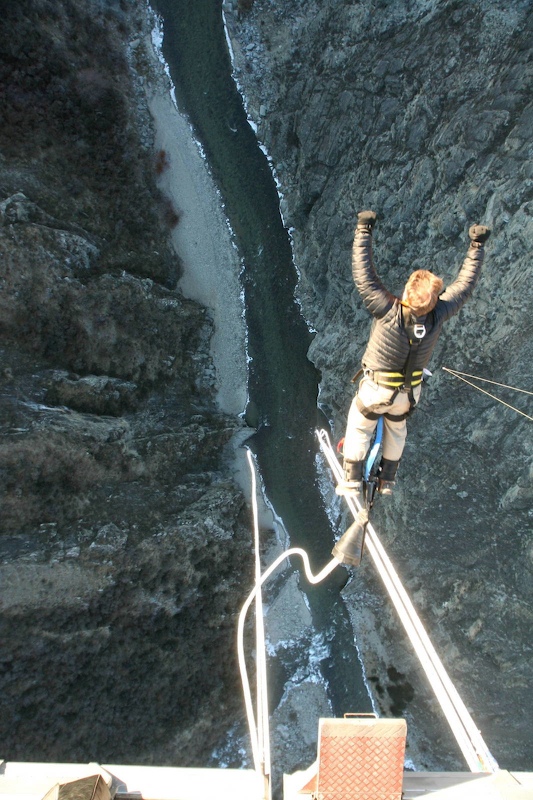 New Zealand - What a great country!

We drove instantly south from Auckland all the way down to Queenstown
on the south island. A long drive, but it's through a fantastic landscape and
it's also the landscape of Lord Of The Rings.

We were based in Queenstown which is the adrenalin center of the world
with so many crazy adrenalin pumping activities; bungy jump, jet boats,
river rafting, canyon swing, heli, etc. The skiing is also just half an hour away.
We went skiing in The Remarkables and Coronet Peak or as the locals say
Remarks and CP.

We had great powder conditions in TC (Treble Cone) close to Wanaka.
To ski with a sunny blue sky and the magical view over Lake Wanaka
made this unforgettable. Great back country skiing within easy access.

We all traveled all over the world, but we are sure that Wanaka, New Zealand
must be one of the most beautiful places in the world.

A number of crazy things are happening due to the celebrities we are becoming
down under. We were out filming for a day with Anthony from Freeze TV.
Good fun and it will be aired on Sky Sports in New Zealand and Australia.
Do not miss it!

In Queenstown, we had of course to do the "Awesome Foursome" – the ultimate
adrenalin pumping activities. We started early in the morning with a 134 meter
(400 ft) bungy jump just to wake up. Then it continued with a jet boat on a river
through some narrow canyons. After this we were doing some serious river rafting
followed by a heli skiing run. The adrenalin was certainly pumping after have
done all these activities during the same day.

In the evening after a lot of horror and laughter, we were invited by the owners
(Mark & Darren) to their restaurant, Fishbone. It's a great restaurant in Queenstown
and in particular the seafood. They had heard about us and what we are doing.
They thought we did a cool thing, so they gave us a super dinner. Thank you!

Did you know that the farmers in New Zealand are feeding the sheep with Swedes !!!!!!