TRAVEL DIARY

25.6.2007
Aussie skiing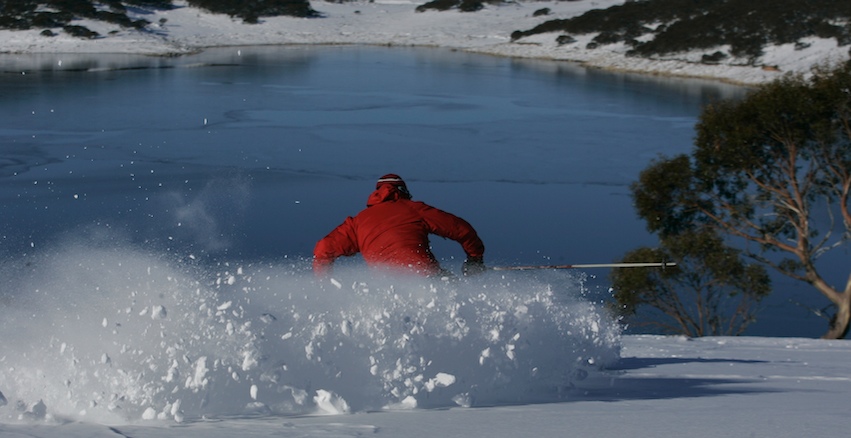 Falls Creek skiing



After spending a week Down Under, it felt really good to head up in the
mountains. But is there any snow????

We had a beautiful drive up from Melbourne to the mountains. We drove
towards Mt Buller. We were planning to ski there for a day, but it was too
small and expensive, so we continued to Thredbo. The Aussie ski resorts
are mostly located in national parks, so we had to park our RV (camper van)
in the town of Kanchoban outside the national park where Thredbo is.
The owner, Tony, is a passionate skier who had been to Europe working as
a ski teacher. He helped us to set everything up. We also had to rent snow
chains for the RV, even though the road wasn't even close to slippery –
compulsory thing for all cars between certain dates.

It was fun to ski again, more fun than good. The season is Australia was just
2 weeks old and it has of course impact on the snow conditions. Even though
it's more snow this year then normally, it's not enough. Pretty OK snow, but
more is needed.The vertical meters are more like in Sweden and finding some
steep terrain is a challenge. In general have the ski resorts done a pretty good
job using the maximum of the mountains that they have. The scenery is also
very nice with a feel of Nordic mountains with a lot of trees. The staff is also
extremely relaxed, friendly and helpful. They are even more alert than the
Canadians; we do not even mention the frogs since this is about service…


We skied in Thredbo for three days. A mix of wet snow one day and packed
hard snow the other. With more snow you can most likely find some OK terrain.
Backcountry skiing was not really an option due to snow conditions, but you
should try Dead Horse Gap if you go there. We had a 1,5 hour drive to the ski
area from the caravan camping/park and on the way there we always saw a lot
of kangaroos, emus and kakadoos, so it was a great drive.

Next stop was the Falls Creek resort. Good dry snow, but much more is needed
and only half of the resort was open. It's a very beautiful organized resort and
to ski down towards the lake is spectacular.

We met a photographer named Charlie Brown, great guy. He took some photos
of us for the Falls Creek Resort. After that we met a cameraman, Chris, who filmed
for "Falls Creek" local TV. We were out filming with him for a couple of hours and
he'll use it for the local TV. It felt like being a celeberty and people around us was
really checking out what was going on. "The Verticals" in the spot light,
something we certainly can get used to…

On our way "home" to the camping, we stopped at a grocery store to get some snacks
and after ski beer. When we went out of our RV a five-year-old girl shouted across the
street: HELLO CARAVAN PEOPLE!!!! There our 15 minutes of fame was gone. Forever.

Did you know that there are 600.000 skiers in Australia. Did you also know that when
the last big forest fire happened a few years back, they stop the fires who where threatening
the ski resorts (Falls Creek, Thredbo, etc.) by turning the snow making machines away from
the slopes and use them as fire extinguisher to fight the fire!!!! And it worked.

You also may want to check out the news from our "Main Partner" Voelkl/Marker/Tecnica
http://ski.voelkl.com/eu/ski/en/vski/news

Tomorrow we are off to New Zealand for some exciting skiing.