TRAVEL DIARY

22.4.2008
Swiss mountains: Engelberg, Andermatt, Murren & Zermatt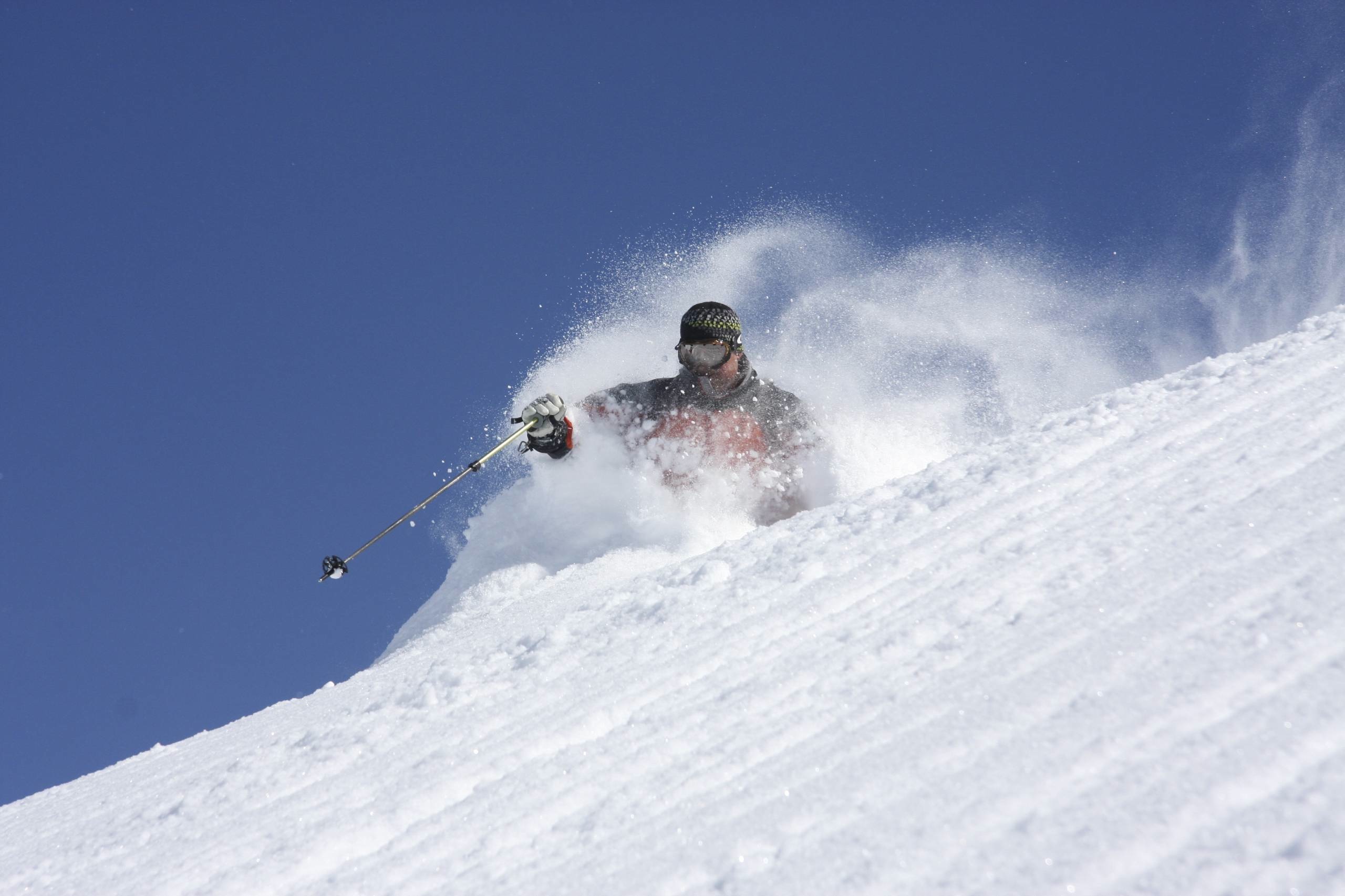 Janne enjoying Swiss powder in Murren

Snowfall mixed with sunny days – recipe for incredible skiing in Switzerland.
We are so lucky with some extremely good spring conditions for skiing.


Engelberg: Our little Swiss adventure started with a quick stop in Engelberg to
visit our Swedish friends (Johan, Erik, Sandy, Lian, etc.) for some skiing and
catching up. A little late in the season, but the min reason for coming to Engelberg
was to ski Laub. We did and it was just as good as it's supposed to be. Engelberg in
general is a place to find steep challenging skiing. Check out the first rotating cable
car in the world and it's a must to test a "Käseschnitte" – it's more wonderful cheese
then you need in a long time.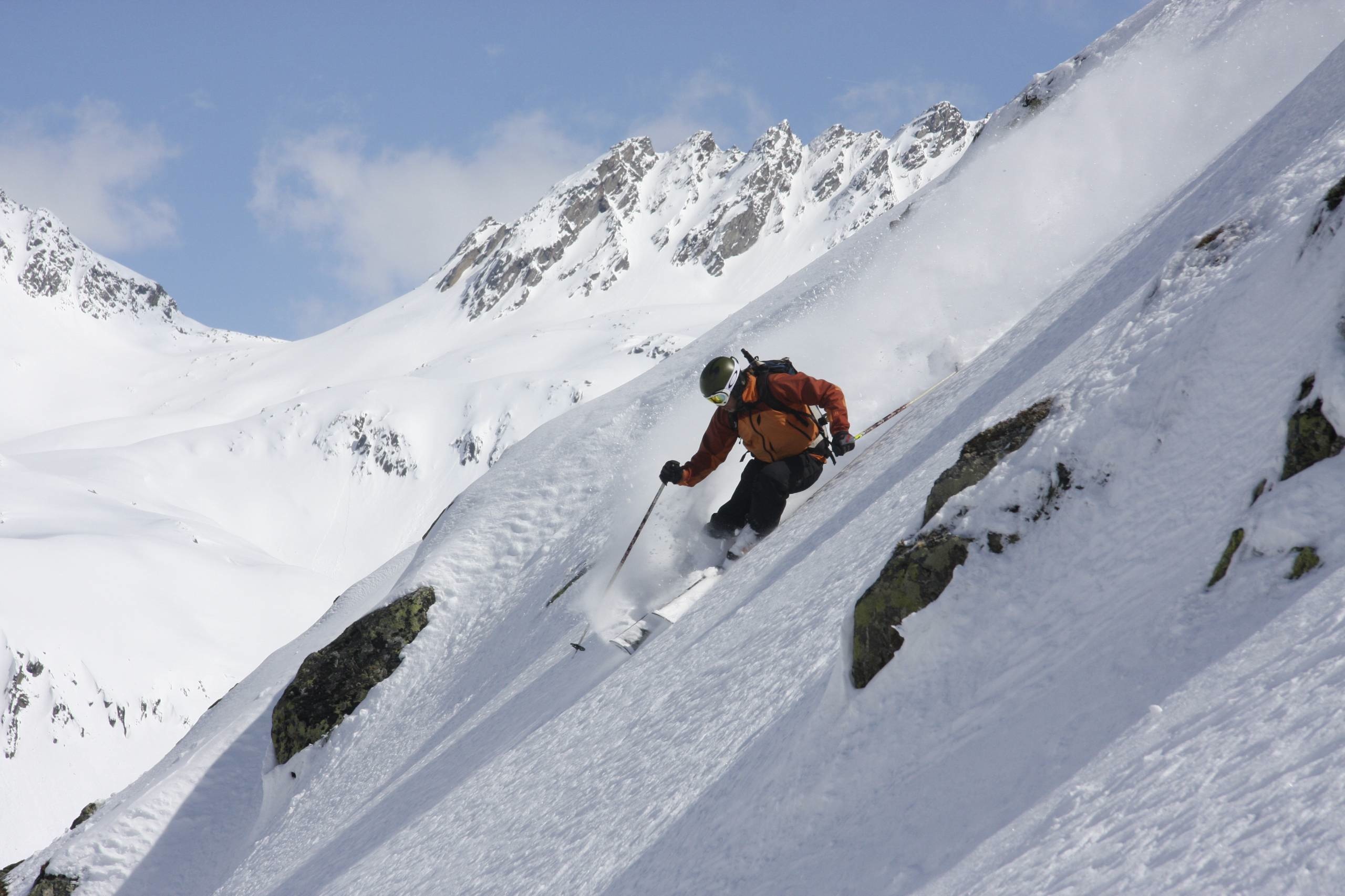 Jocke skiing Giraffe in Andermatt

Andermatt: Andermatt is certainly not a big place, but it has all the things we
were looking for: easy access to really good off piste skiing, atmosphere, good
food and places to have a beer. We bumped in to more Swedish friends, Ingo,
Johan and Erik. Ingo became our guide since she knows the mountain inside out.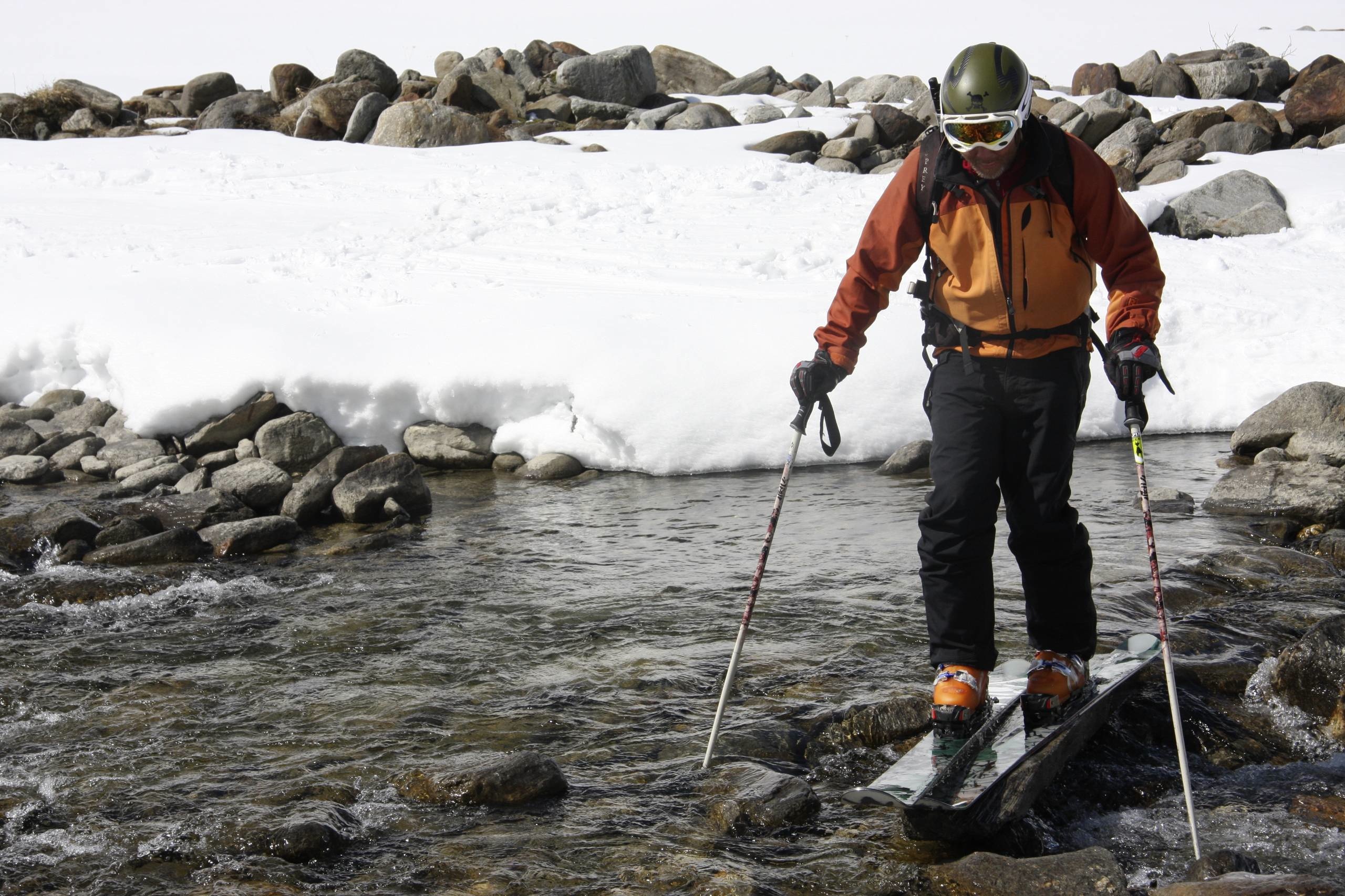 Spring skiing adventure in Andermatt

Giraffe is the place to ski. Take the Gemstock lift up to the top, looking down
on Andermatt – take skiers right and follow the ridge. Drop down and you'll
have some great skiing all the way back to Andermatt. Yes, in springtime you
need to cross a small river and walk the last piece to Andermatt, but that's OK
on a sunny day. Giraffe is best, but there are plenty of other very good off piste
runs to choose from.

Andermatt surprised us and it's for sure a place we'll come back to next winter.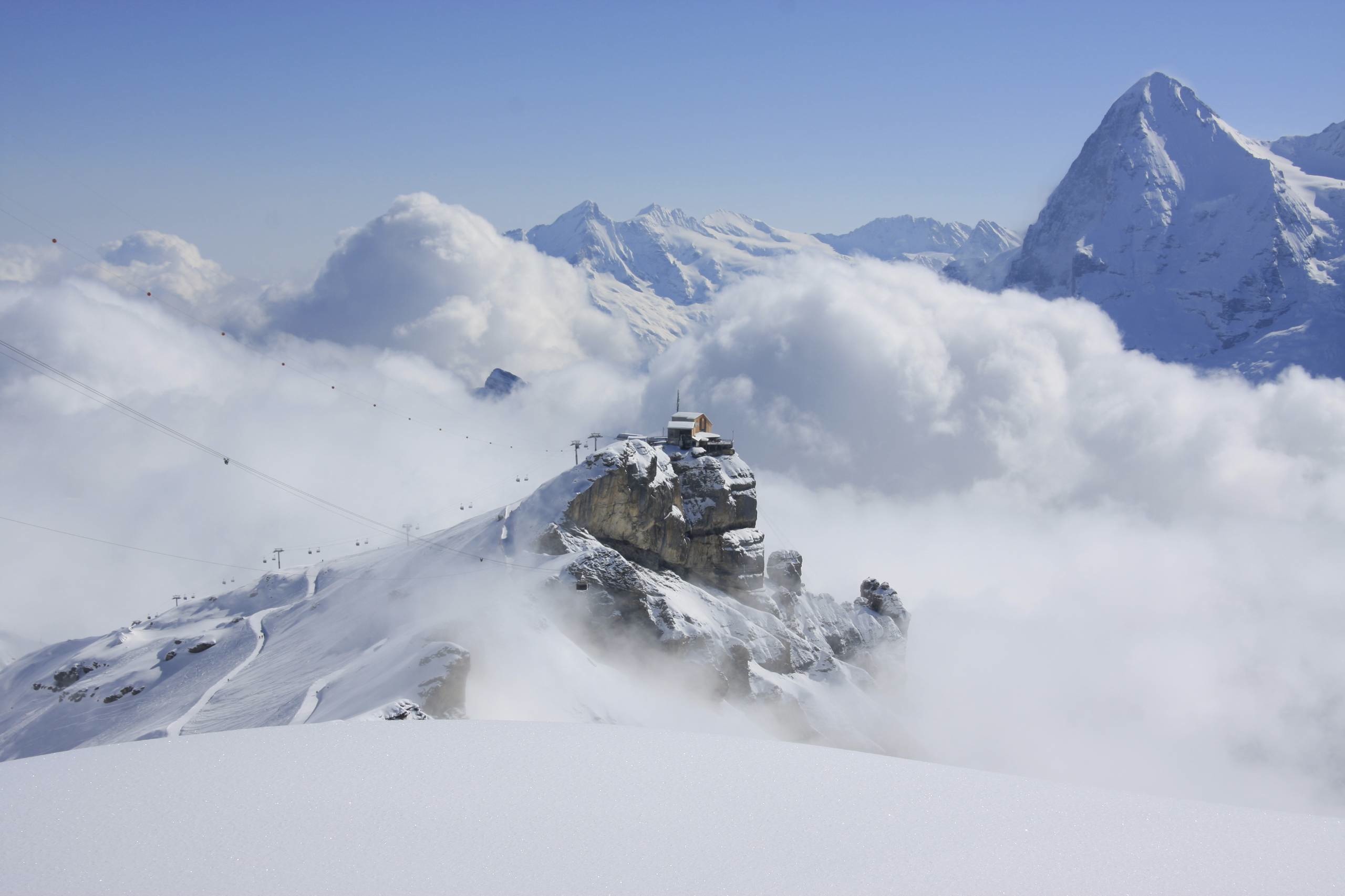 Murren & The mighty Eiger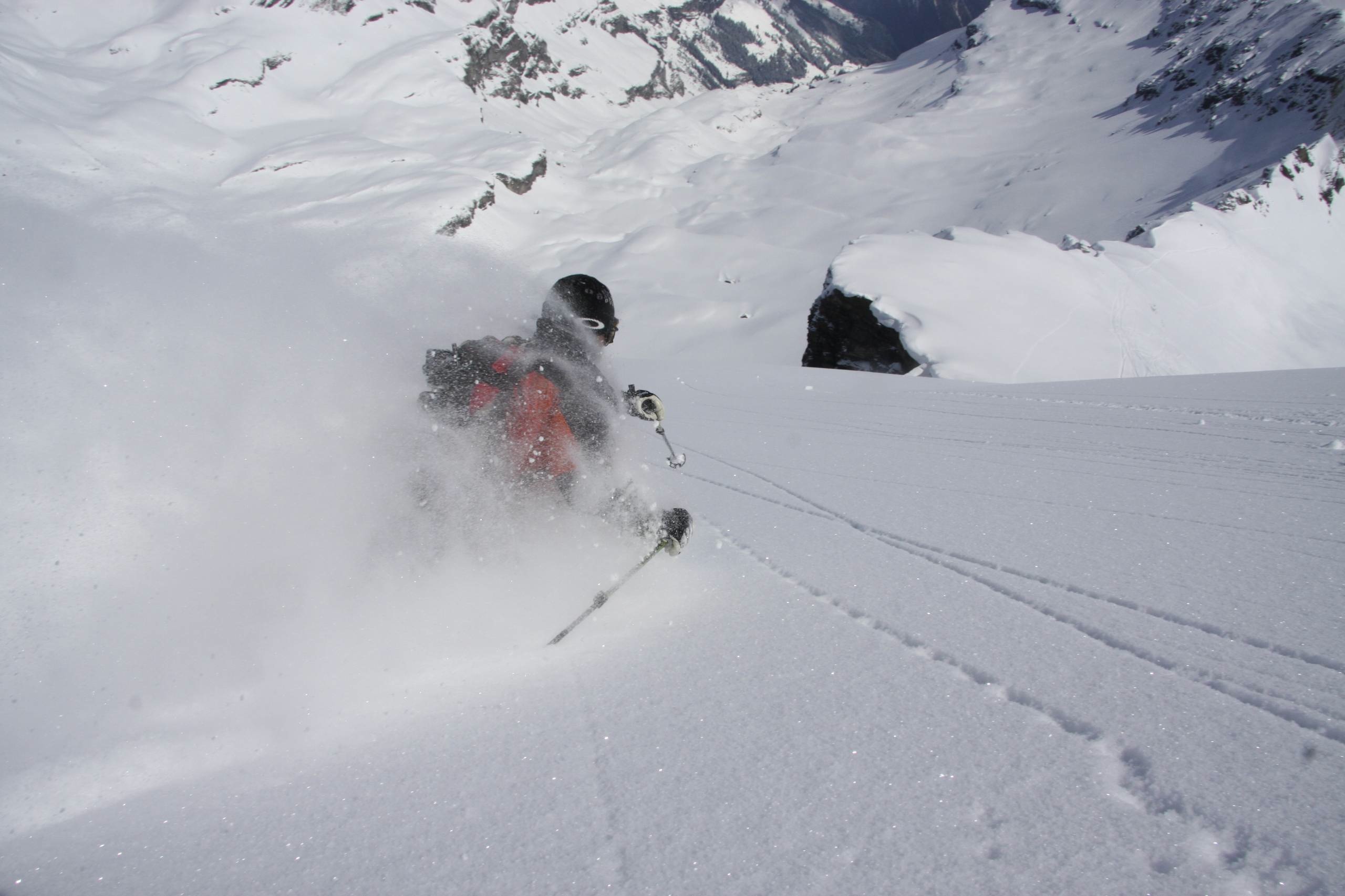 Janne finding untouched snow in Murren

Murren/Junfraujoch: Jungfraujoch, "Top of Europe", is one of the things not
to miss in life. Take the train from Interlaken all the way up to Jungfraujoch
train station on 3454 meter. It's an interesting train ride with some spectacular s
tops along the way, especially "Eiger wand". The view from Jungfraujoch is
stunning and must be experienced.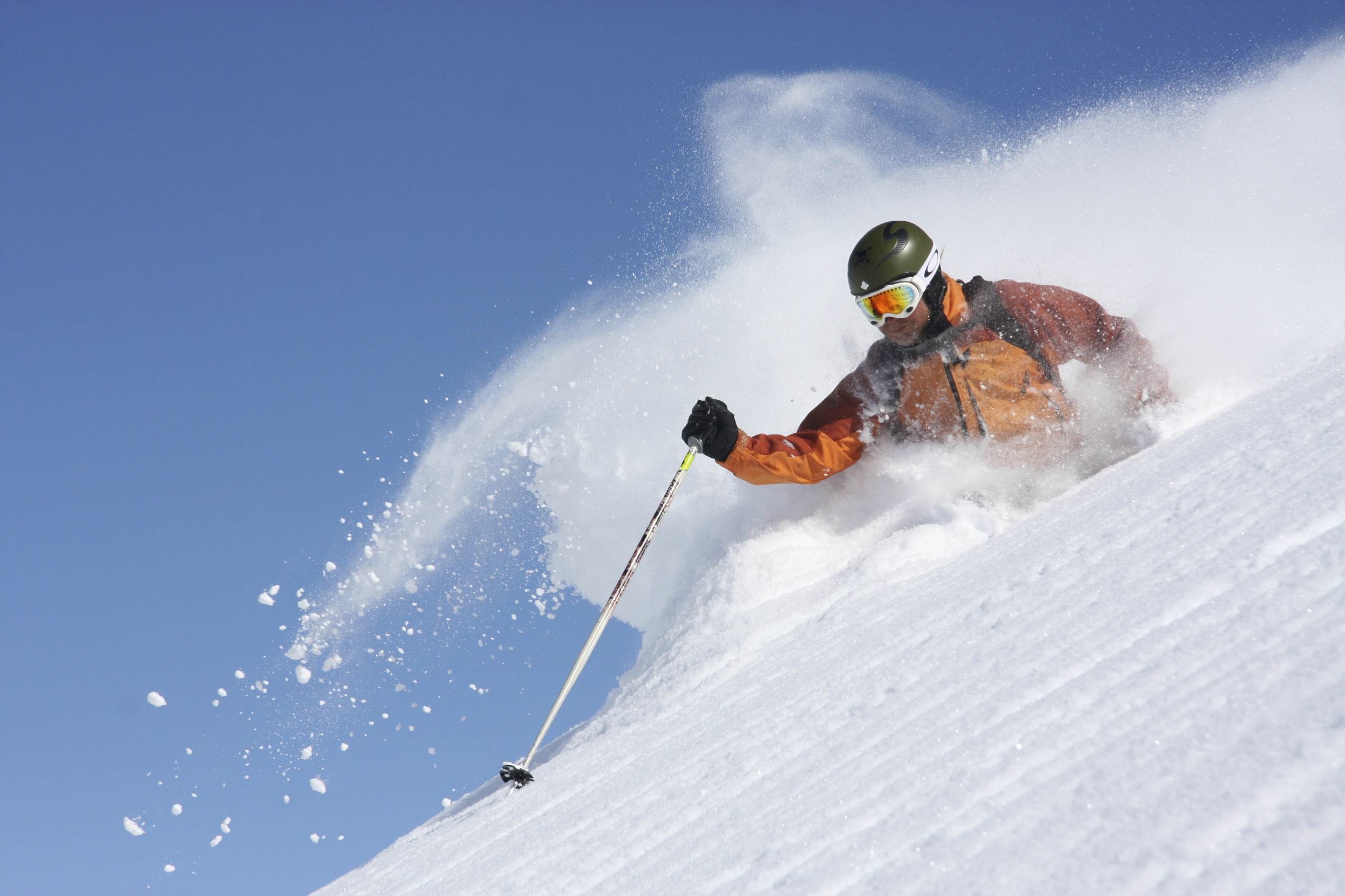 Jocke testing Murren powder

Murren must be one of the most beautiful places in the world and it's amazing
how the village has been built up on the mountain. Lucky timing again,
30-40 cm of fresh snow and sunny weather. Two days of pumping powder all day
– skiing is still fun after 17 month of straight skiing. We'll not tell you the spots
we skied; it's a secret that stays with us. You just need to go there to find it out.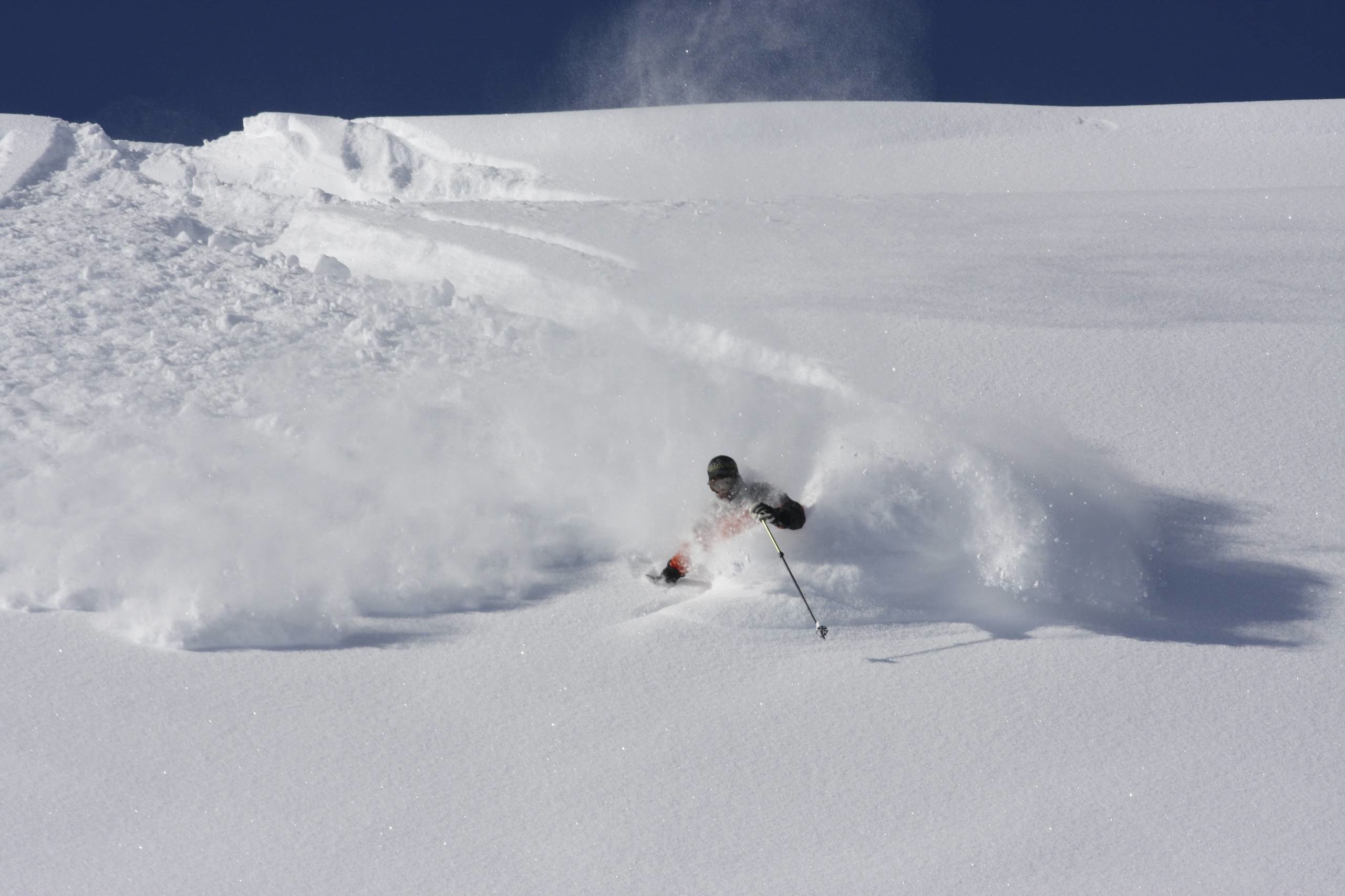 Janne having unwanted snow chasing him in Murren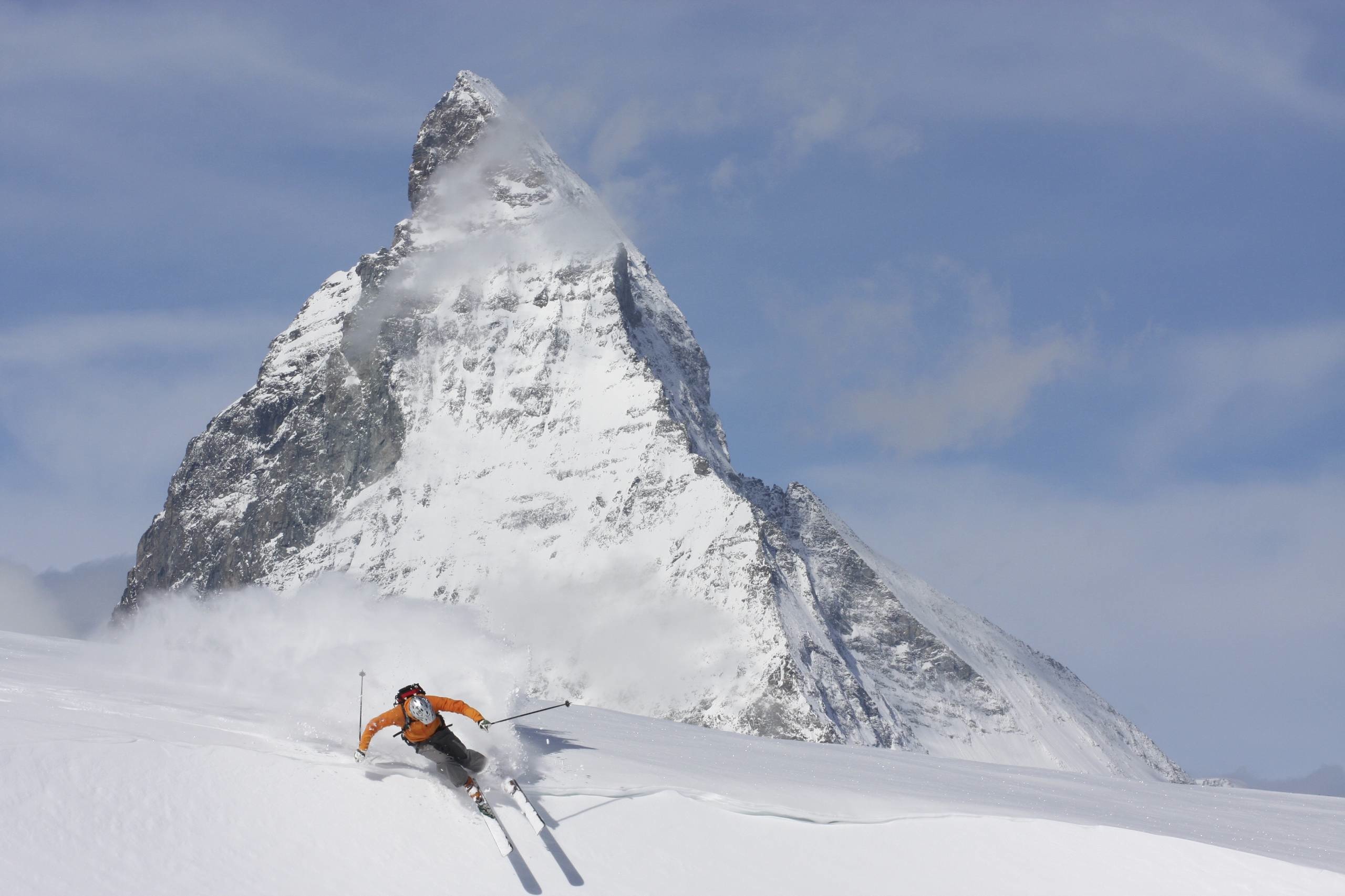 Richard and the might Matterhorn in Zermatt


Zermatt: beautiful village with no cars and the mighty Matterhorn mountain
right by its doorstep. No cars in the village, so you need to take the train to
get there. The best is to take the shuttle train from Täsch; it's a short train ride
to Zermatt. The ski area is huge and it's a special feeling to have Matterhorn
watching over you when skiing. If you get tired of (can't see why though)
Zermatt, just drop over the mountain to Cervinia on the Italian side. We spent
most of our time around Stockhorn and Hohtäli. Another great run is to follow
the ridge from Rothorn and ski down either "Chamois" or "Marmotte"
– just great skiing.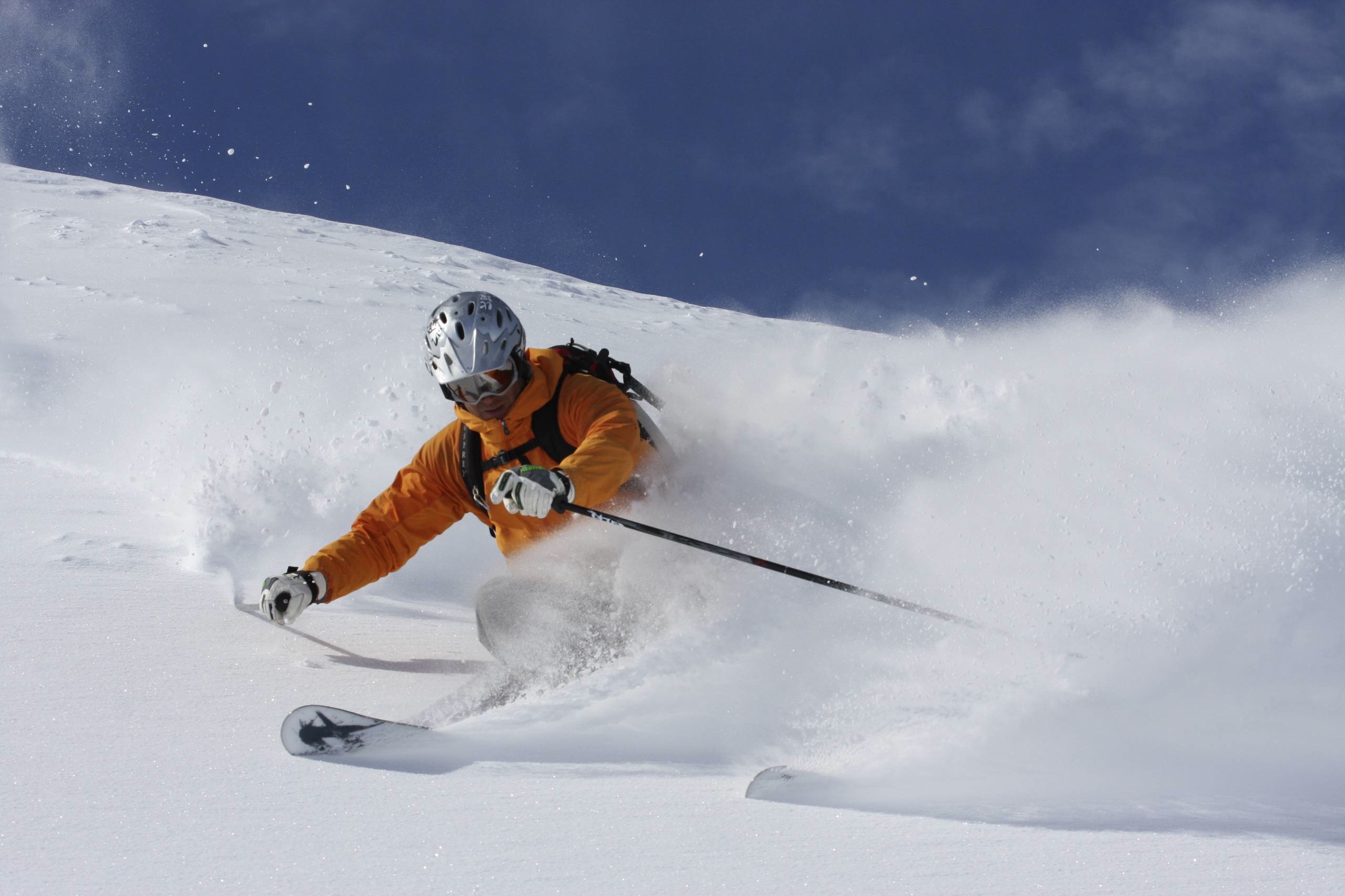 Richard in Zermatt

The entire trip is soon over and we'll finish off with Verbier, La Grave,
Guggelmina and the final run from the top of Mont Blanc down to Chamonix.