TRAVEL DIARY

11.4.2008
Bovec, Dolomiti & St Anton am Arlberg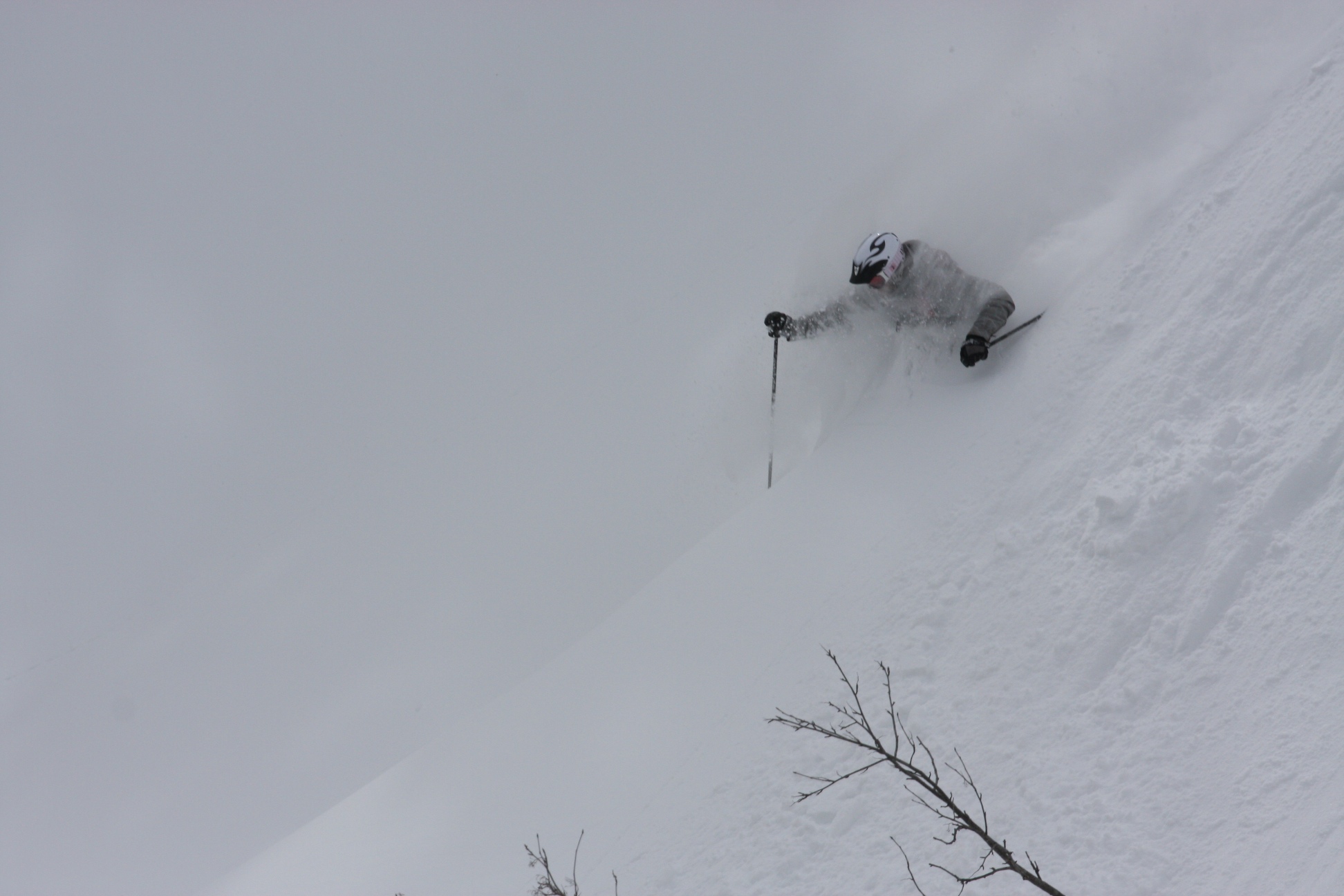 Our friend Mattias Erlansson is pumping powder in St Anton am Arlberg


We arrived safely back in Europe and in particular Chamonix. Great timing
because the snow had been falling and we like that. Spent a few days at home
in Chamonix skiing and catching up on things. We'll cover Chamonix in a
"Chamonix special" early May.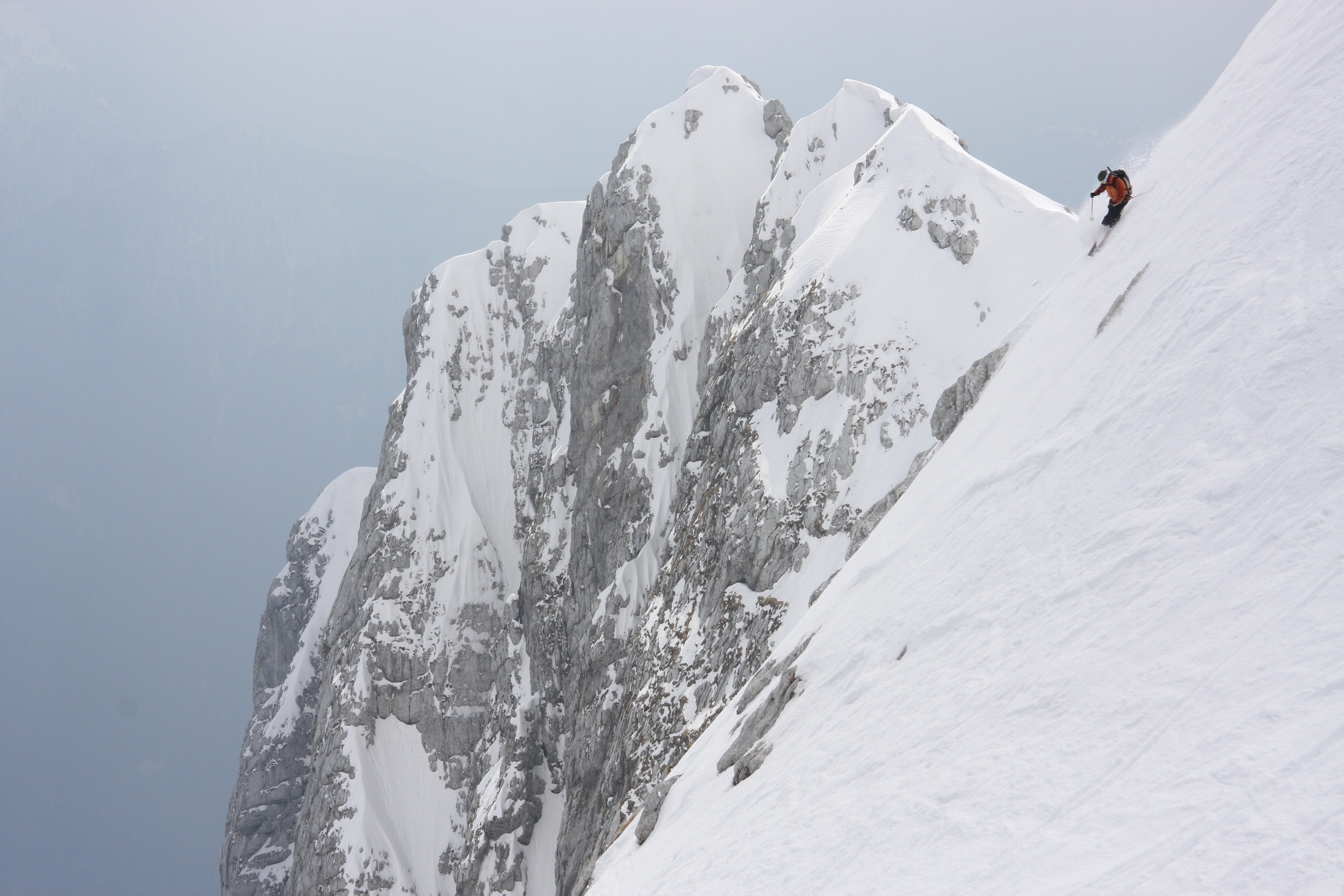 Bovec/Kanin in Slovenia certainly have the steep mountains

First stop on our European road trip is Bovec in Slovenia. Our visit was rather
late in the season with rock hard snow on the top and slushy wet snow on the
lower area. We did get a few good runs before a snowstorm made the ski patrol
guys to bring everyone down to the valley. Bovec certainly has the mountains
for some very good skiing, but on another time of the year. If you want to hike
a little you'll find amazing runs and in particular in the Krnica area.

It'll be even better next season, 2008/09, when Kanin/Bovec will be connected
with the Italian side of the mountain, Sella Nevea. When this happens, you'll
have a new little gem you need to ski. We'll certainly come back next winter.
Many Thanks to our Slovenian friends that made our visit a memorable one.
Excellent hospitality at Hotel Dobra Vila and we'll remember the stunning
dinner for a long time.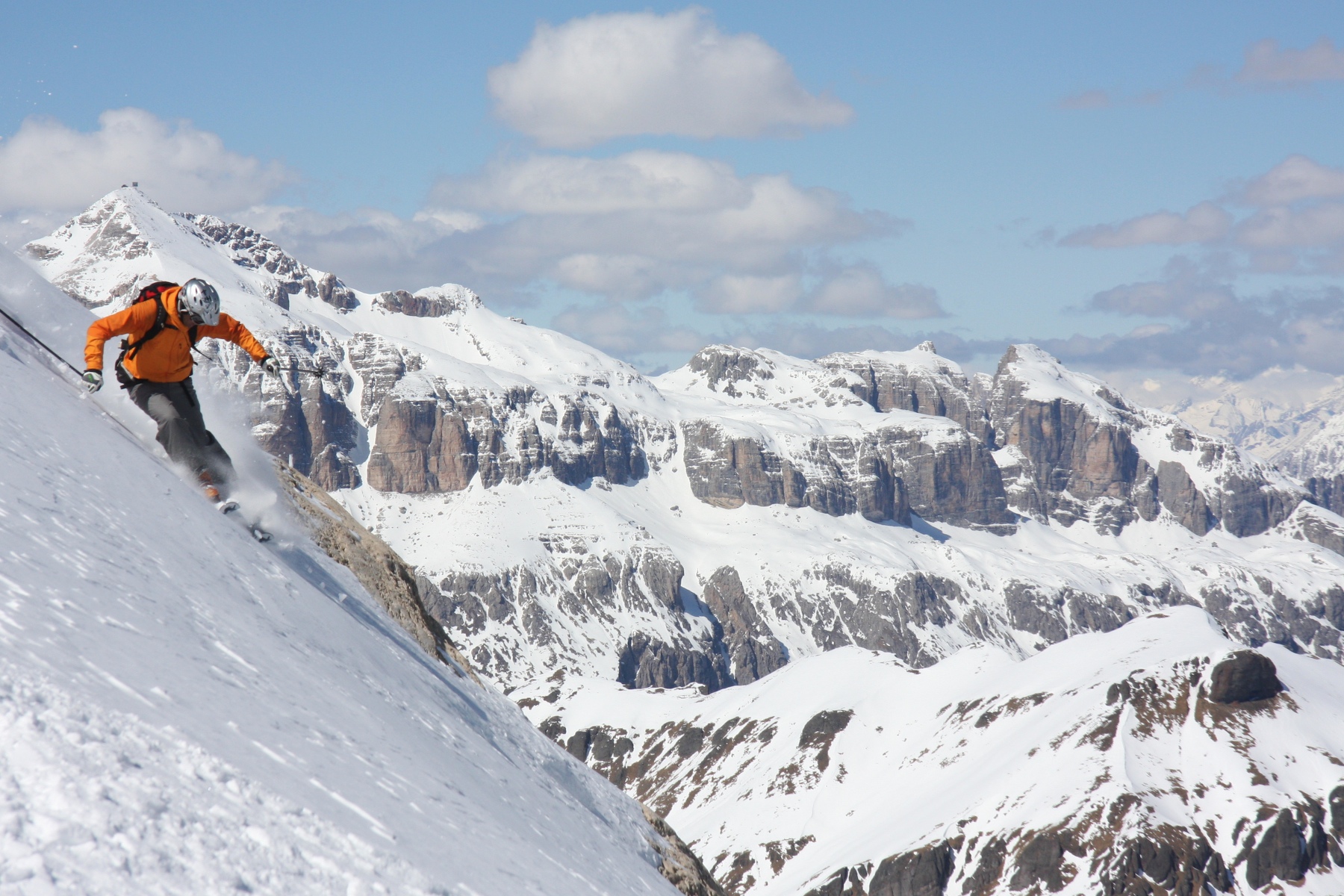 Richard going steep in the Dolomiti


Dolomiti Superski: 12 ski resorts – 450 lifts – 1200km piste

The area is huge and there is now way we could cover it during the few days
we were there. Our focus was on Cortina, Arabba and Marmolada. Yes, we did
the entire Sella Ronda tour during a beautiful sunny morning and it took us
4 hours to get around the entire tour visiting all ski areas. Sella Ronda certainly
is a nice tour and finish off with an Italian long lunch is never wrong. Skiing
Sella Ronda, looking at and just being absorbed by the amazing Dolomiti
mountains is incredible and extremely beautiful.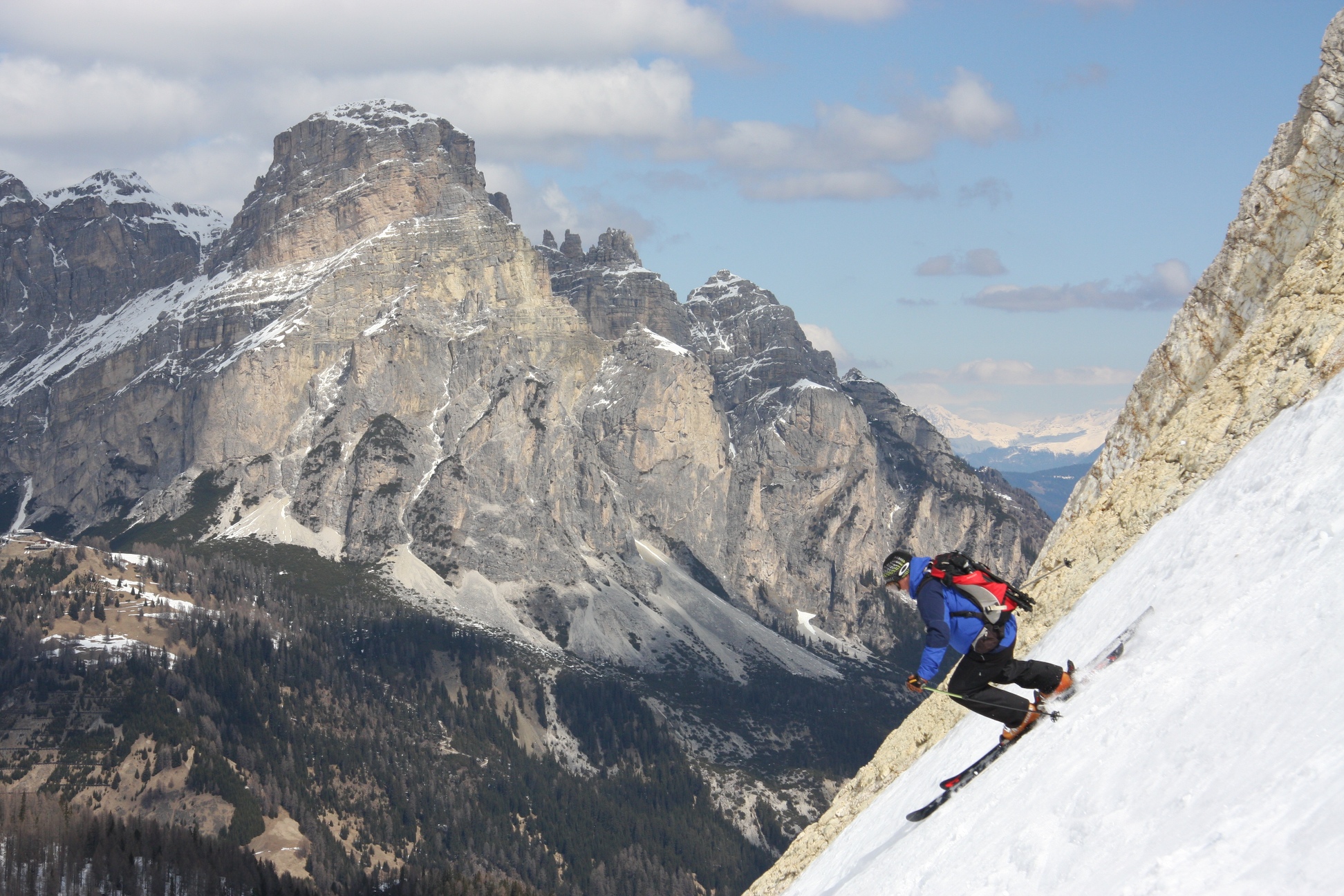 Janne getting a grip on rock hard early morning spring snow in Dolomiti

The other good thing with the Dolomiti is that Italians ski in the piste, no off piste…..
You'll have a lot of areas to yourself and not much of a fight for fresh powder.

We spent most of our time in Cortina around the Tofana peak finding some
untouched spring snow and of course testing the World Cup downhill run. It's
maybe not the best idea flying down a downhill run in fat skis, but we did……

Arabba is a very nice little town and a good place to stay at is Hotel Marilena –
Fernando is cool guy. Also check out Micky's Grill – great food and atmosphere.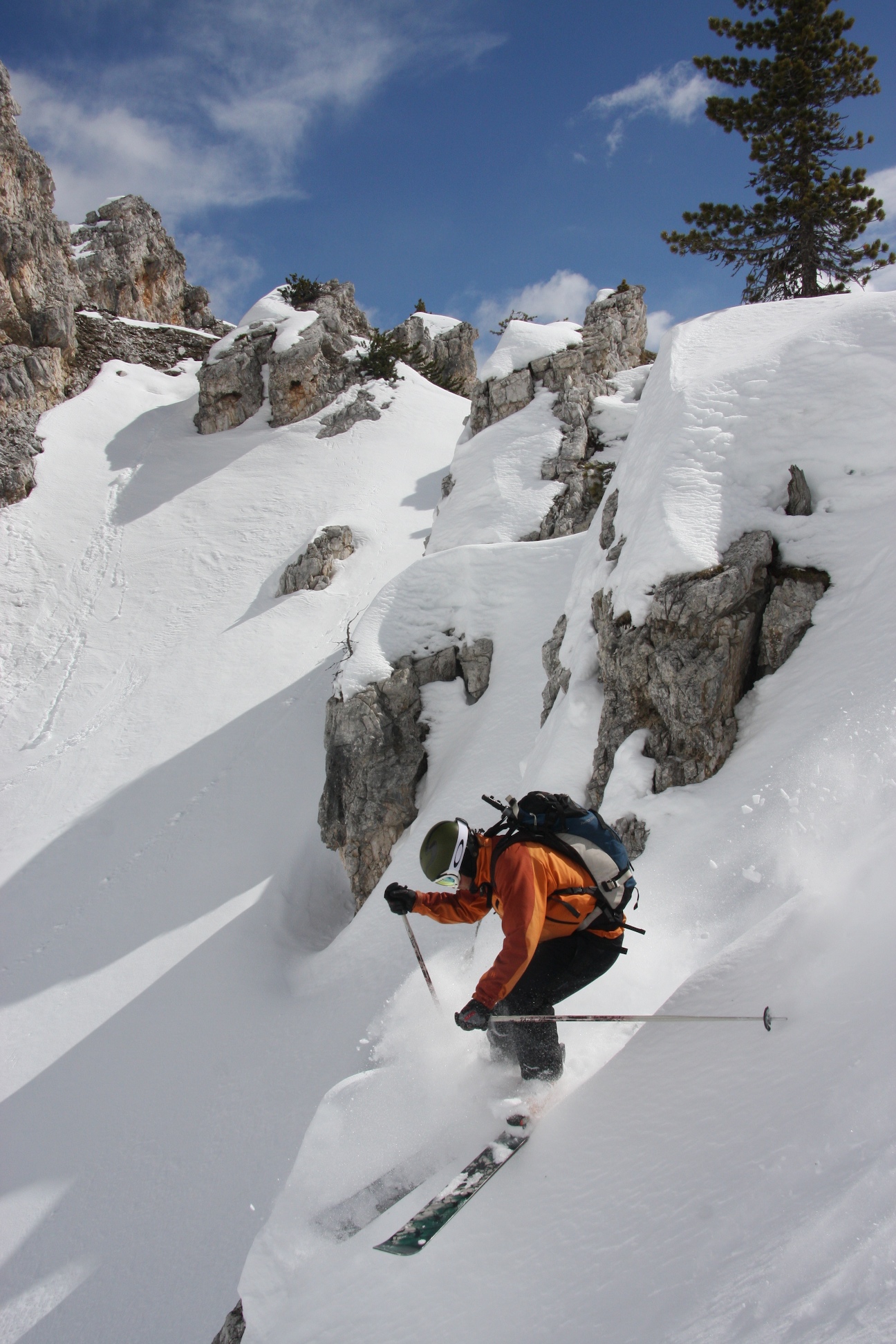 Jocke going Italian

In Arabba take the gondola up to Porta Vescovo. From there, you have plenty
of opportunities for some good steep runs back to Arabba. When you get tired
of Arabba , just drop over the mountain to Malga Ciapela (1446m) and take the
3 gondolas up to the Marmolada glacier (3342m). You'll have a number of very
nice long wide steep runs down Marmolada to Passo Fedala (2057m) long. Just
make another loop up the mountain or drop back to Arabba for an espresso and
a grappa.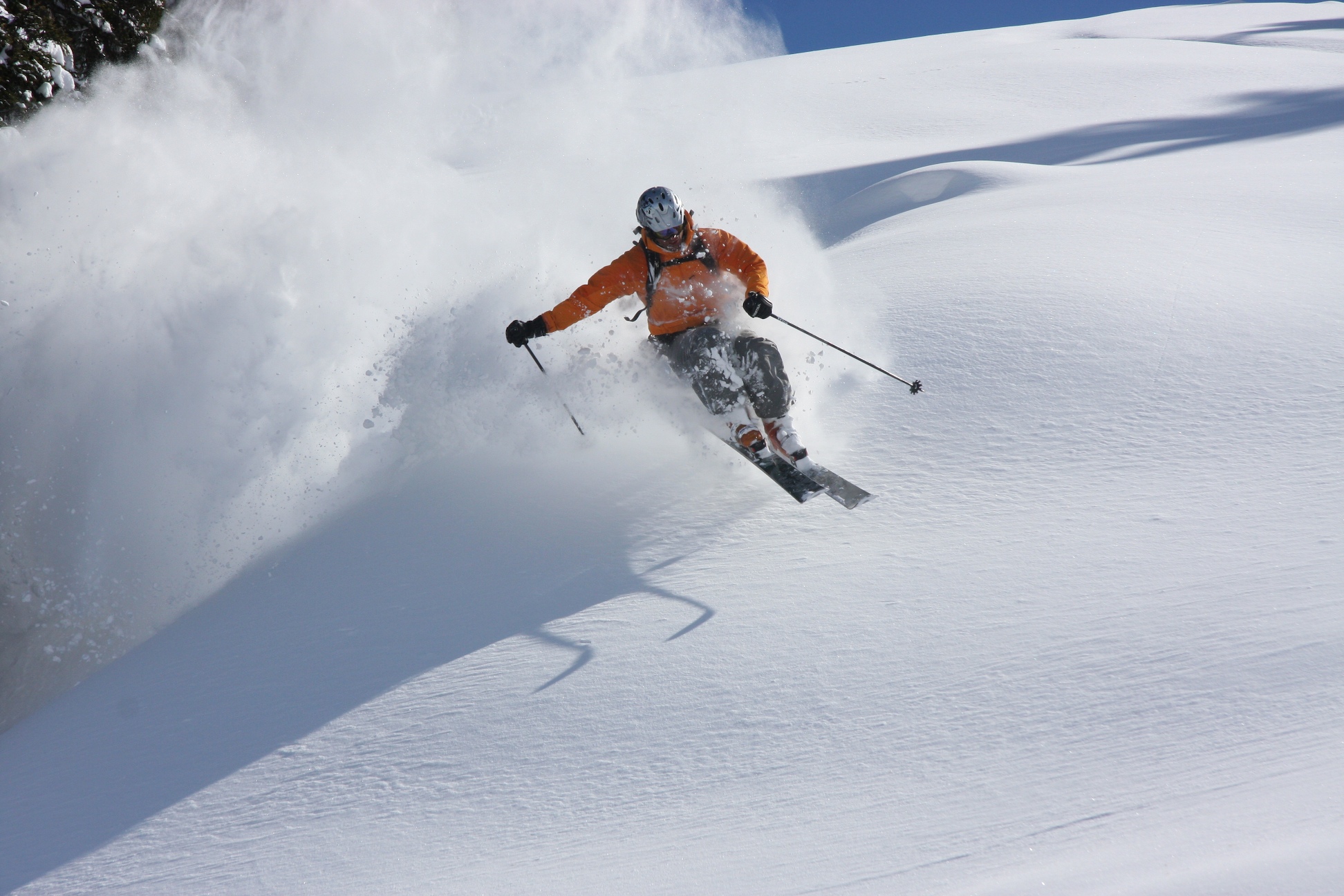 Skiing at it's best - Richard & St Anton powder

St Anton am Arlberg is just a few hours drive away from Arabba in Austria.
Our timing was perfect again, it was snowing when we arrived and it continued
over night. Who can sleep when it's 30-40 cm of new fresh snow on the ground?
I'm sure that the breakfast lady did not appreciate us wanting to have breakfast
1 hour earlier than we should.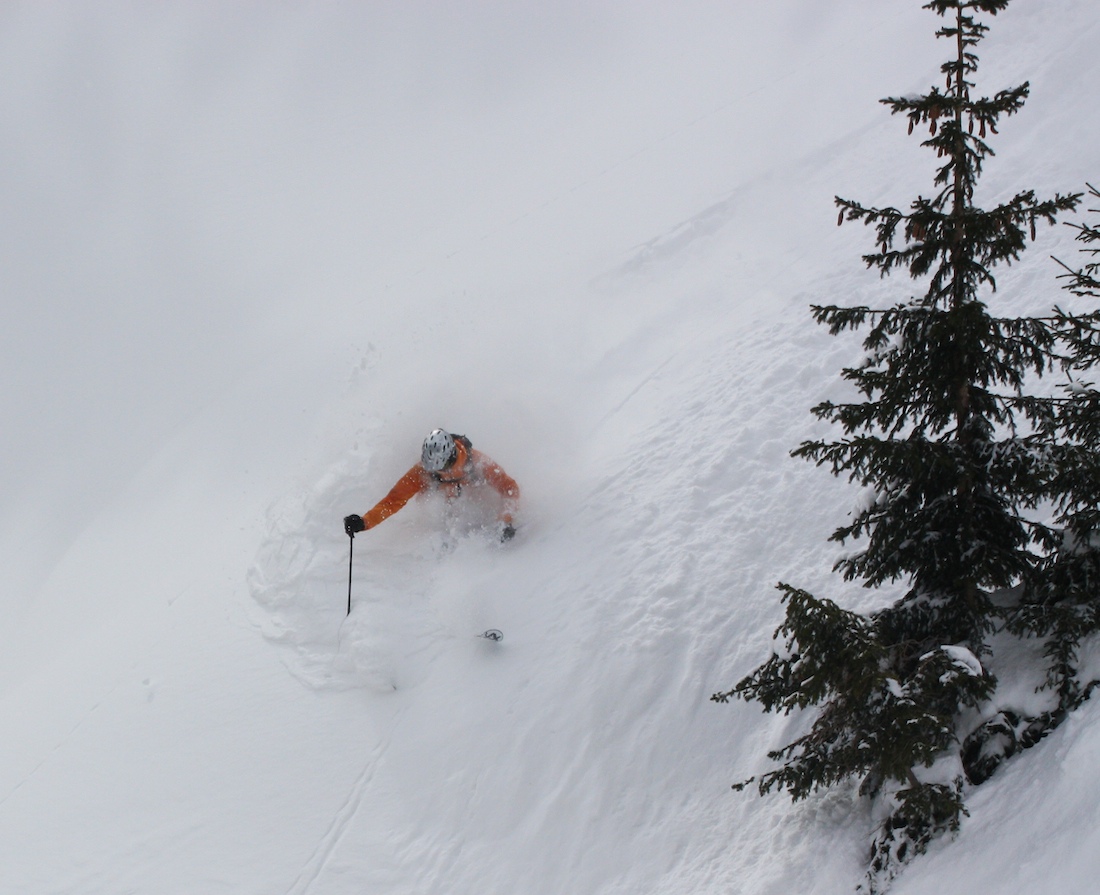 Richard pumping powder in the bowl behind Kapall

We met up with our mountain guide, Bruno, and our good friend Mattias Erlansson.
It's so valuable to have people with you that really knows the mountain inside out
and Bruno took us for a couple of warm up runs down the front side of Gampen.
We were the first to be on the Kapall lift when it opened and we went for the back
bowl of Kapall down towards St Jakob. Great bowls with lots of fresh snow and the
traverse back to St Anton was perfectly OK. Bruno then took us up to Galzig and
took us down a bowl with deep powder on the front side – brilliant.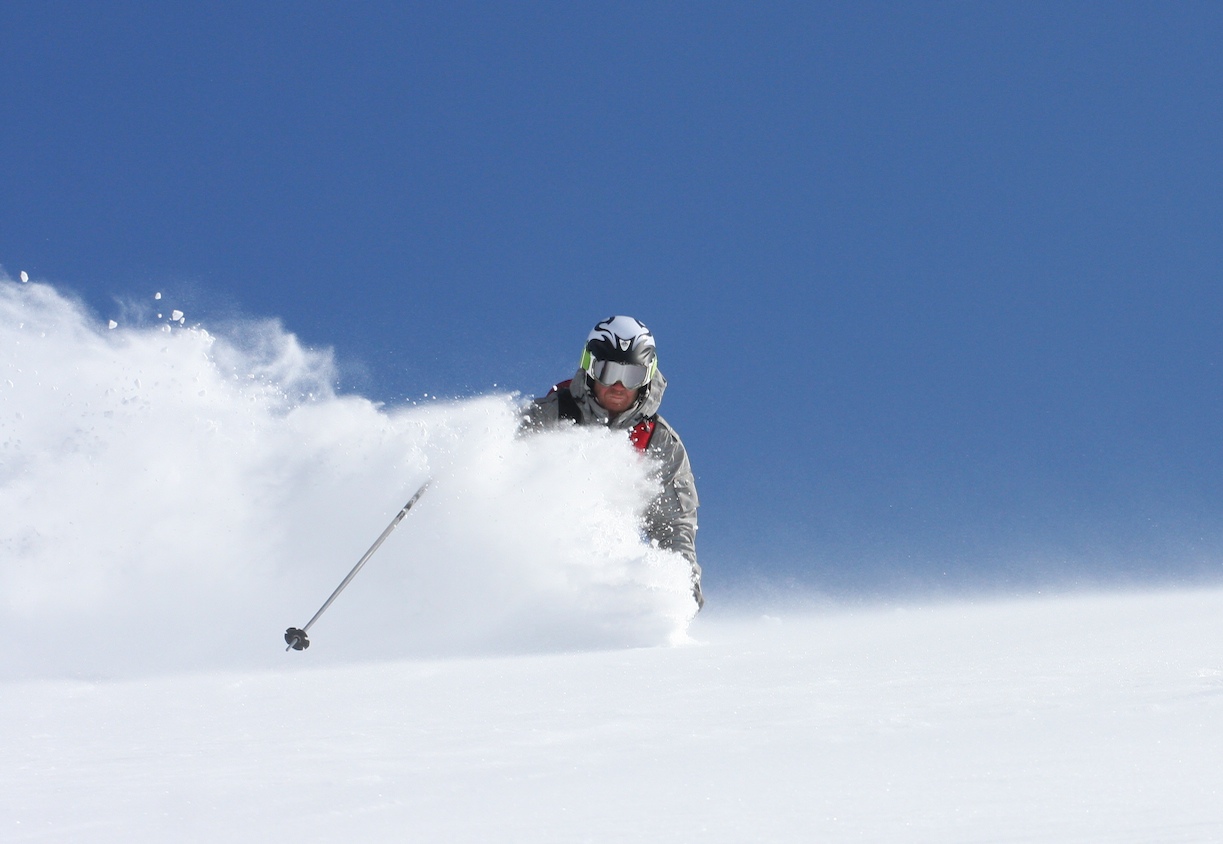 Mattias and magic St Anton am Arlberg powder


One more run on Galzig before having a goulash soup at Mooservirt for lunch.
Short lunch and then off to the Rendl area. Go up the Gampberg lift, then you ski
down towards St Anton and you'll find great open areas. Just make sure you know
where to traverse to your right to get down, if you don't you'll be in serious problems
among the high cliffs. On more run up to Gampberg and then back to St Anton
for a well deserved cool beer.

Many Thanks to Bruno for a great day and one of the best days during our entire trip.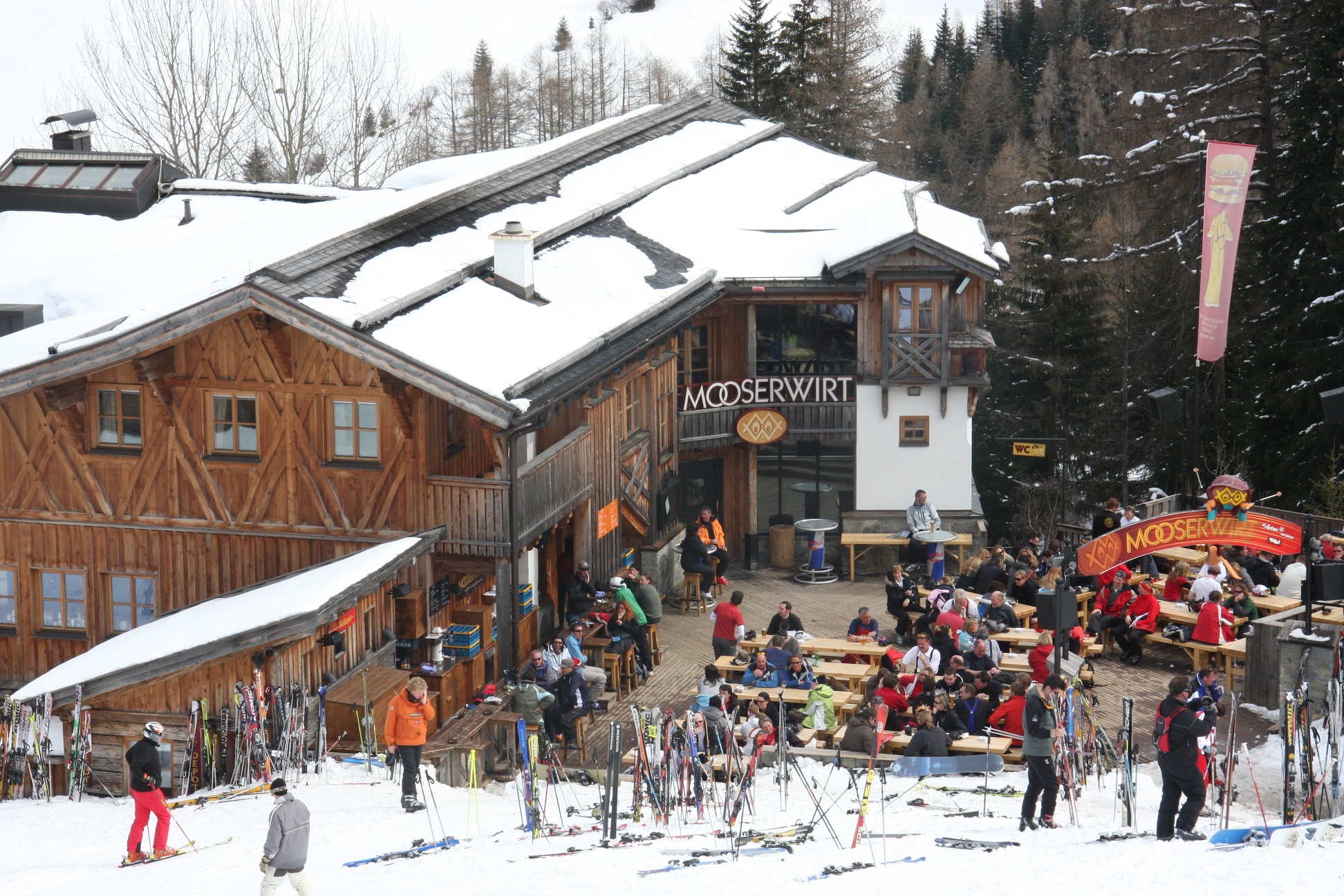 Mooserwirt - the best apres ski in the world

No strength for après ski today, but après ski in St Anton is clearly the best in
the world. Mooserwirt is amazing and totally crazy, Krazy Kanguruh is almost
as wild and stop by Sennhutte up on the mountain for a unique experience.

You cannot miss Stuben when you are in St Anton. Mattias showed us where to
go: from St Anton ski to Stuben, take the Albona lifts to the top, ski down and
take the next lift Albonagrat up to the top. 1 hour of hiking from there and then
you'll find an amazing bowl that leads all the way down to Langen – 1000+
vertical meters. The bottle of water at the train station has never tasted as good
as here after a run like this. Taxi from Langen to Stuben and then you are back
in the St Anton Ski area.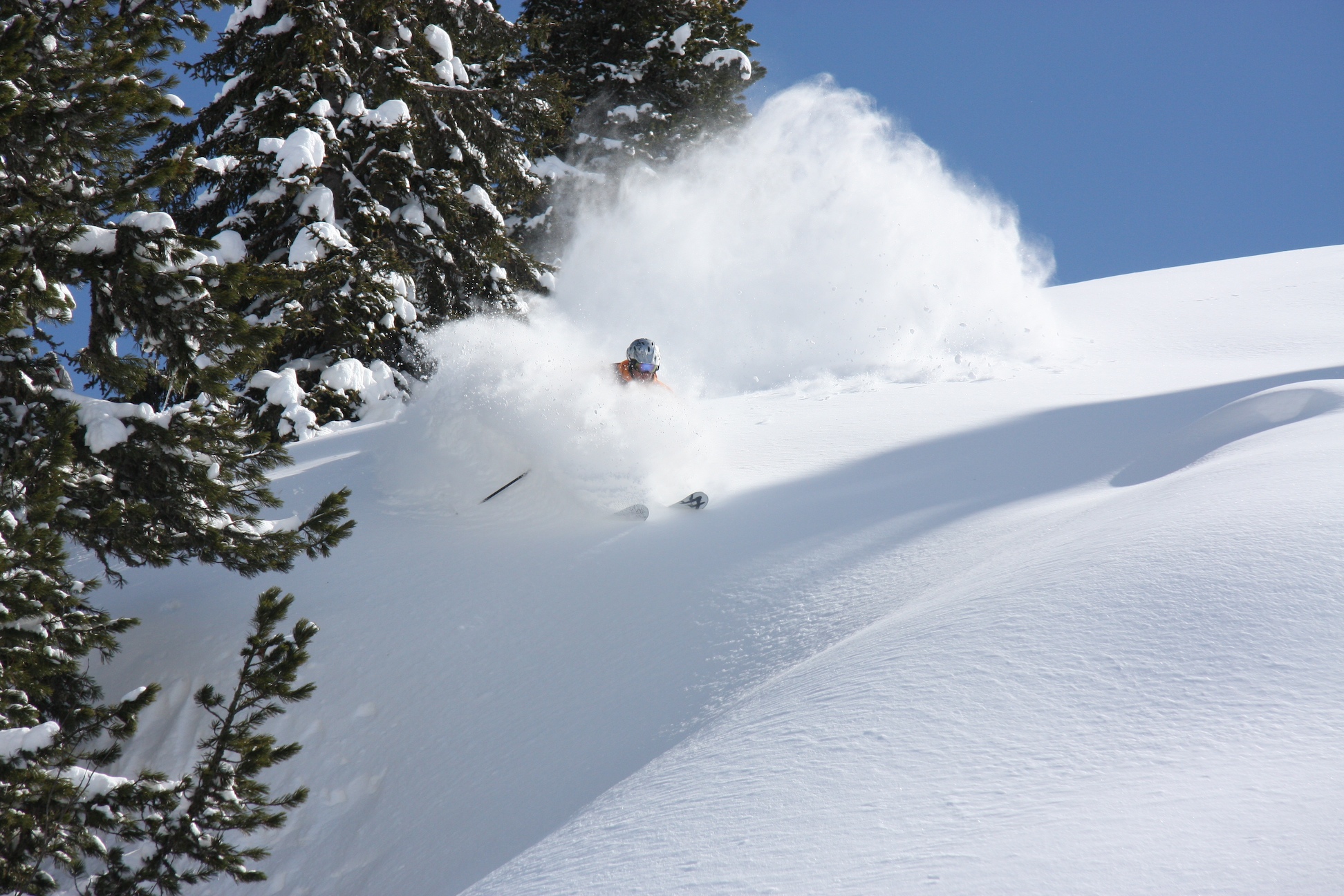 This is why St Anton is so good

St Anton is clearly one of our favorite places and we'll certainly come back for
some more amazing skiing. You also have Lech and Zurs within easy reach and
they are included in the ski pass.

Now it's time for the Swiss experience with skiing in Engelberg, Andermatt,
Muerren, Zermatt and Verbier.