TRAVEL DIARY

19.3.2008
India & Dubai

Jocke skiing Gulmarg

Gulmarg (Kashmir, India) certainly delivered on the skiing with some spectacular
runs. Yes, it was late in the season, but the snow was really good on the upper part.
February though seems to be the right time to be in Gulmarg.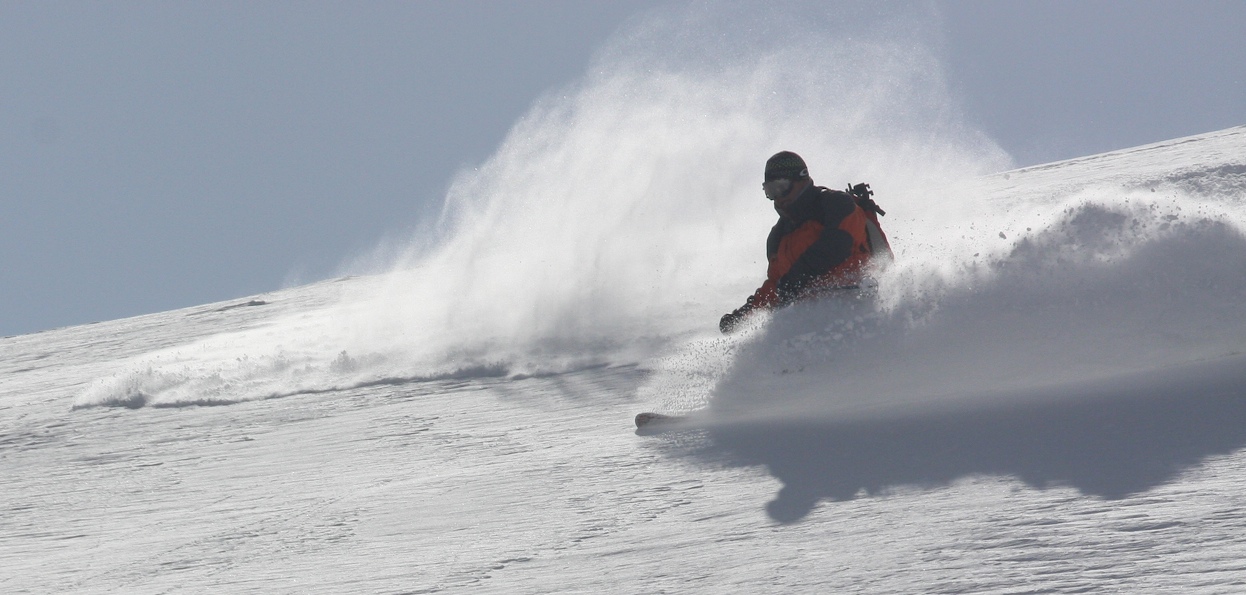 Janne testing Kashmir powder

To us, it's a must that the upper gondola is open to get to the good skiing. Be
prepared to be flexible and have patience. The gondola might not work because
of the weather or things are broken or the guy selling lift tickets are late or ……
There is a reason why they don't sell weekly lift tickets or even hesitate to sell
daily lift tickets – our recommendation; buy a ticket per run. But if the gondola
works you get access to some really good runs. We spent most of our time finding
untouched fresh powder on the skier's right side of the upper gondola. Our guide,
Fayaz, took us further and further away from gondola and we got fresh untouched
spring powder all the time. That's another good thing about Gulmarg, it's not that
many people fighting about the fresh powder and you can find untouched snow
several days after a snowfall.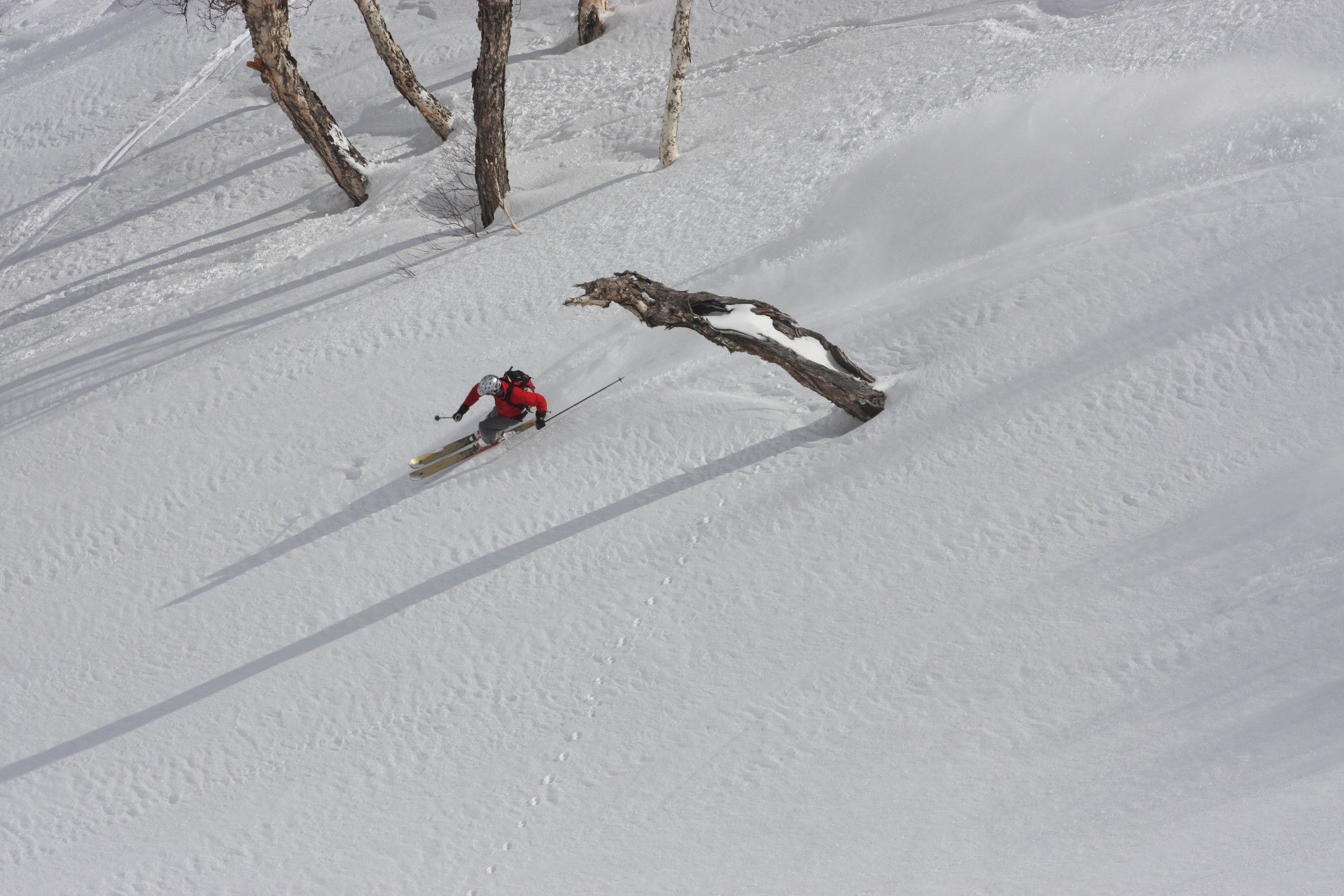 Richard likes the untracked snow fields in Gulmarg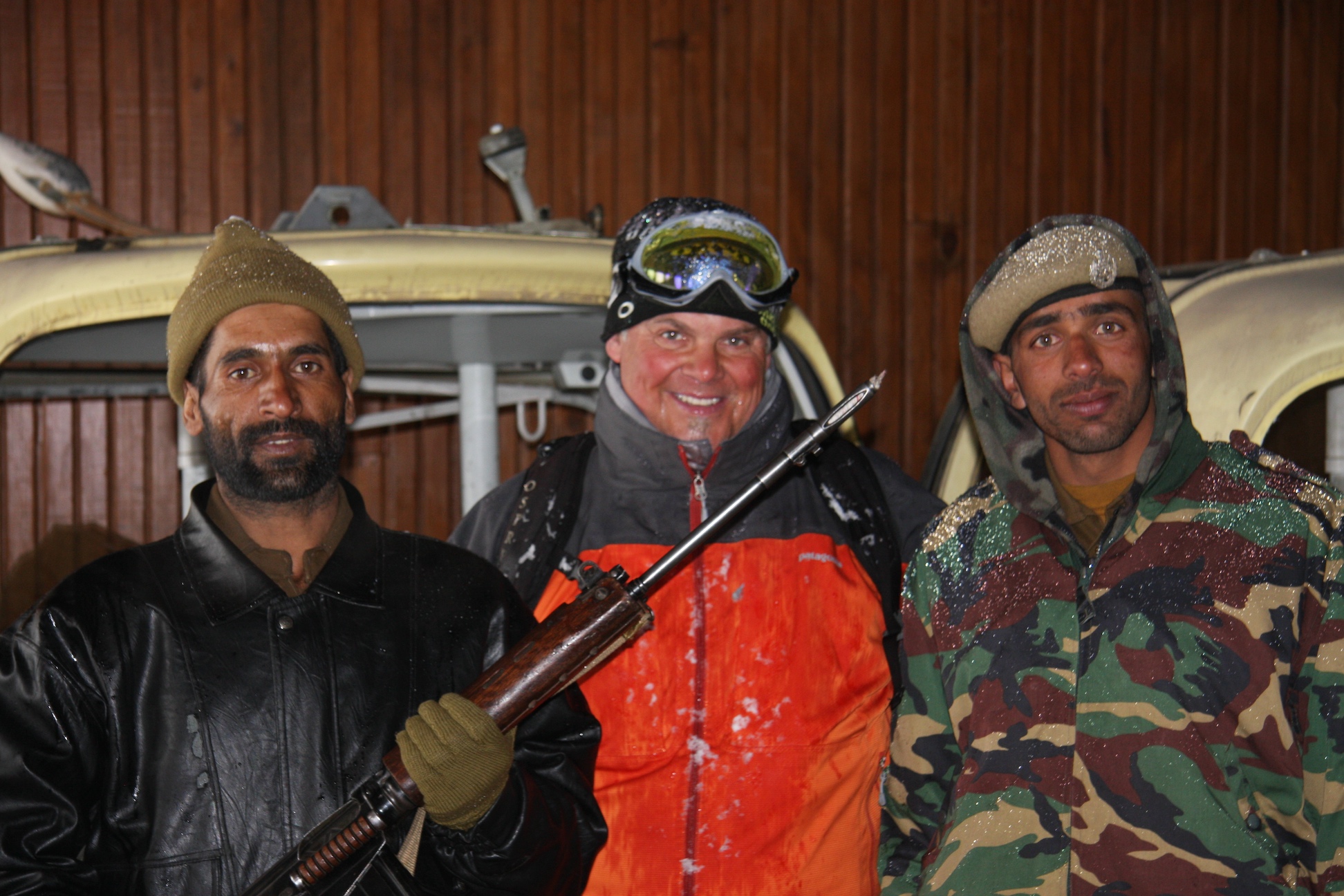 Don't mess around with these guys, good to have as friends.

Gulmarg is also approx. 20km away from the Pakistan border and there is a clear
presence of military in the area. There are also a military posting on top of the
mountain close to the gondola watching border activities and as well skiers.
One morning we were trying to get to a nice untouched snowfield, but suddenly
did a military guy started to shout from above us; "turn back, no access – mine
field". Our guide was telling us "come on, come on, let's go on to the snow field".
The question is: what do you do, listen to the guide and go on or listen to the
military guy waving with his machine gun? We turned around, but sneaked by
the following morning and got some great skiing. FYI. There is no minefield on
the front side of the mountain.



Gulmarg at it's best - curry powder

Great skiing when the upper gondola work, but if it's a day not suitable for
skiing, it's not that much to do in Gulmarg - bring a few books. It's though
certainly worth a visit and you get a different experience that you'll not get
in many other places.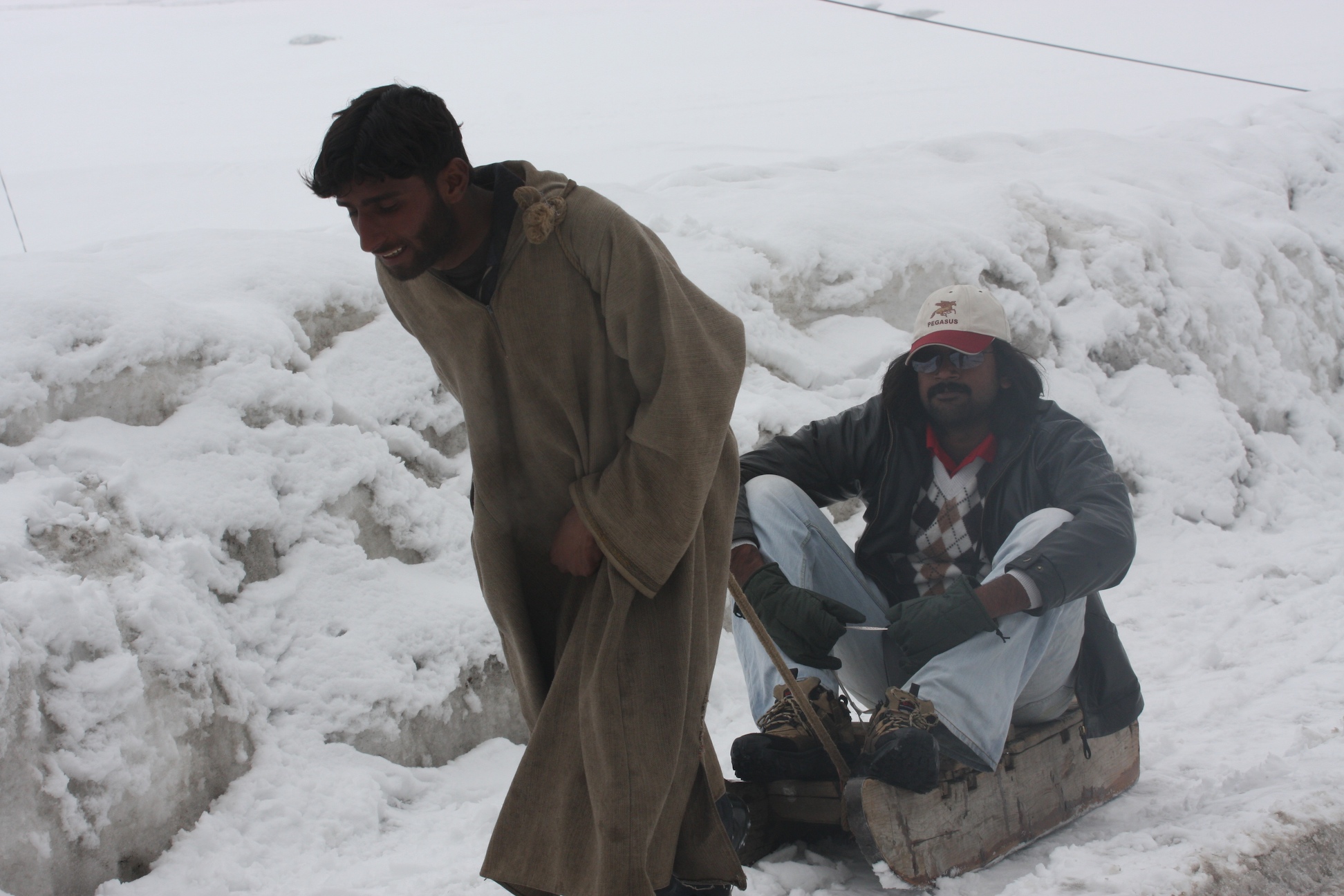 Gulmarg taxi

Did you know that Gulmarg has the highest altitude gondola in the world,
3950 meter with a drop of 1300 vertical meter to the lower gondola?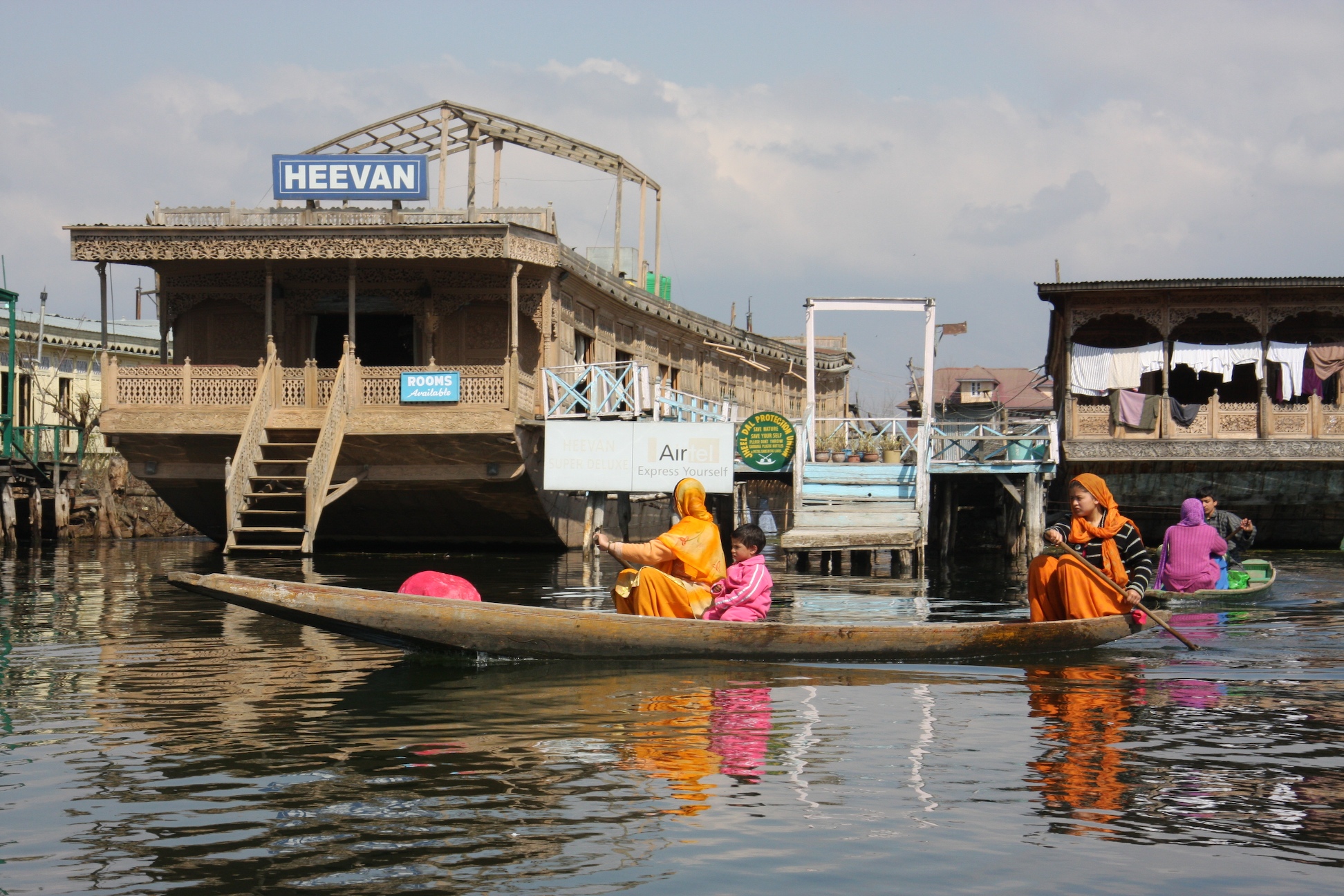 House boat on Dale Lake in Srinagar

When visiting Gulmarg you also need to spend a night in Srinagar (closest
airport to Gulmarg) on a houseboat. There are 1200 houseboats in Gulmarg
and majority is on the Dale Lake. You disappear from all the noise in the city
to a very calm and relaxing atmosphere on the lake. The houseboats are really
nice and it's just a very nice experience sitting in the sun watching all the
small boats going by and then watches the sunset – brilliant.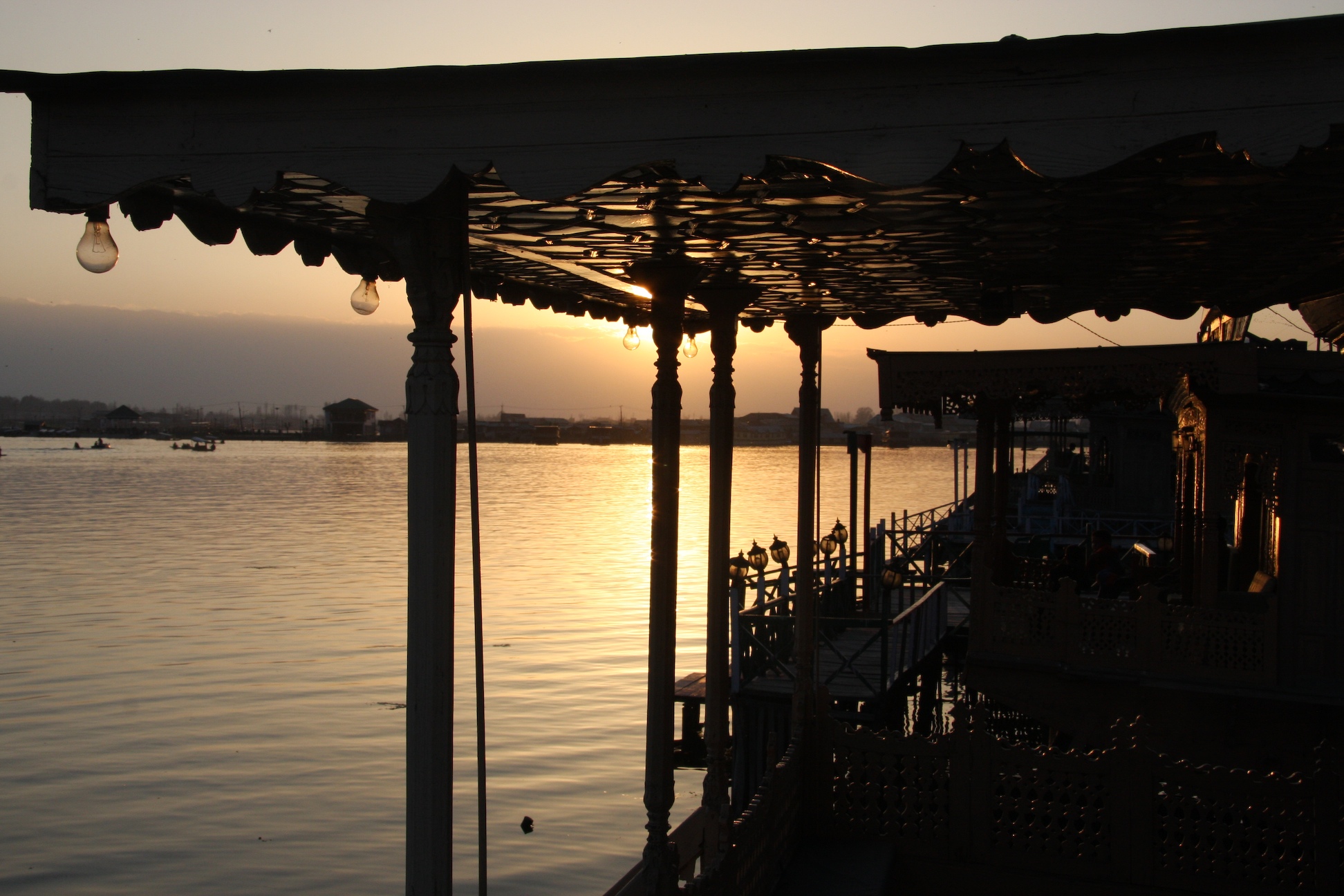 Dale Lake at sunset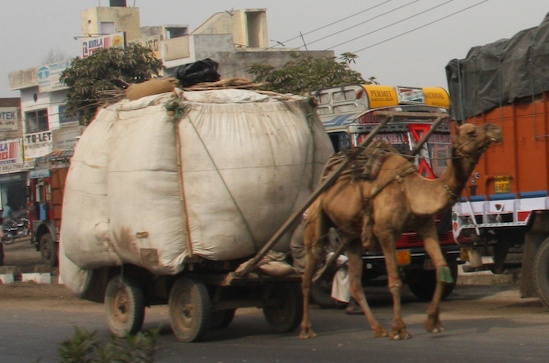 Not fast, but it gets you where you want to go.

We spent a few days in Delhi before continuing to Dubai. Delhi is a chaotic
city, 16 million people living there. The noise is just too much, cars, truck
and tuc-tuc (3 wheel motor bike taxi) everywhere honking the horn. On top
of this you'll have people everywhere, exhausting. We left Delhi for a day
tour to see Taj Mahal in Agra. It's a long drive (approx. 7 hours return), but
it's interesting to watch the landscape and people when traveling. You'll see
some eye openers along the road: a camel pulling a wagon, a tractor pulling
a totally overloaded wagon, cars meeting you car on the wrong side of the
road, motor bikes with 3-4 people (whole family) on it, over loaded tuc-tuc's,
busses with people on the roof, etc. – the list is long.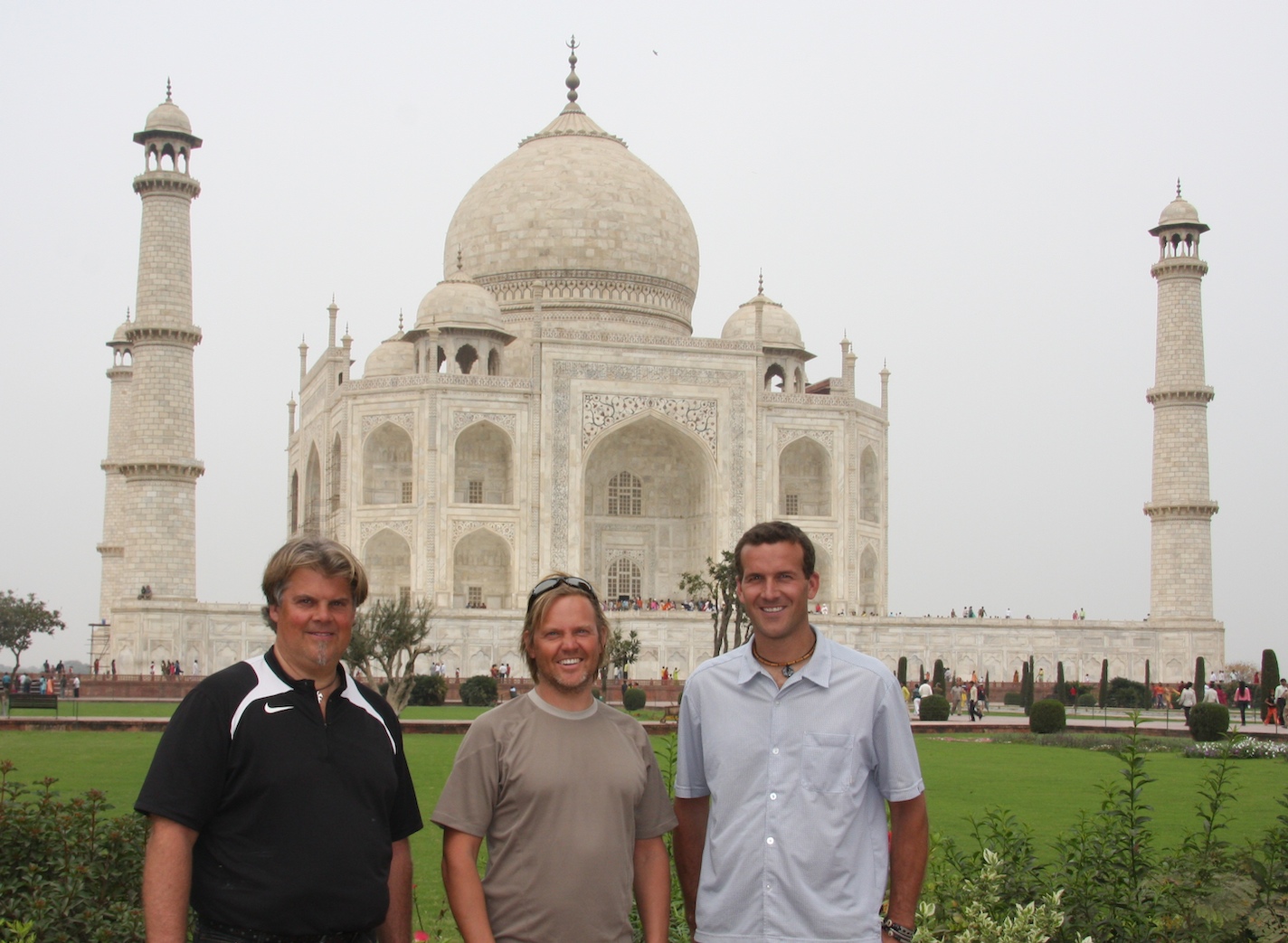 The Verticals at Taj Mahal, Agra

Taj Mahal is majestic and worth seeing, but maybe smaller than we imagined.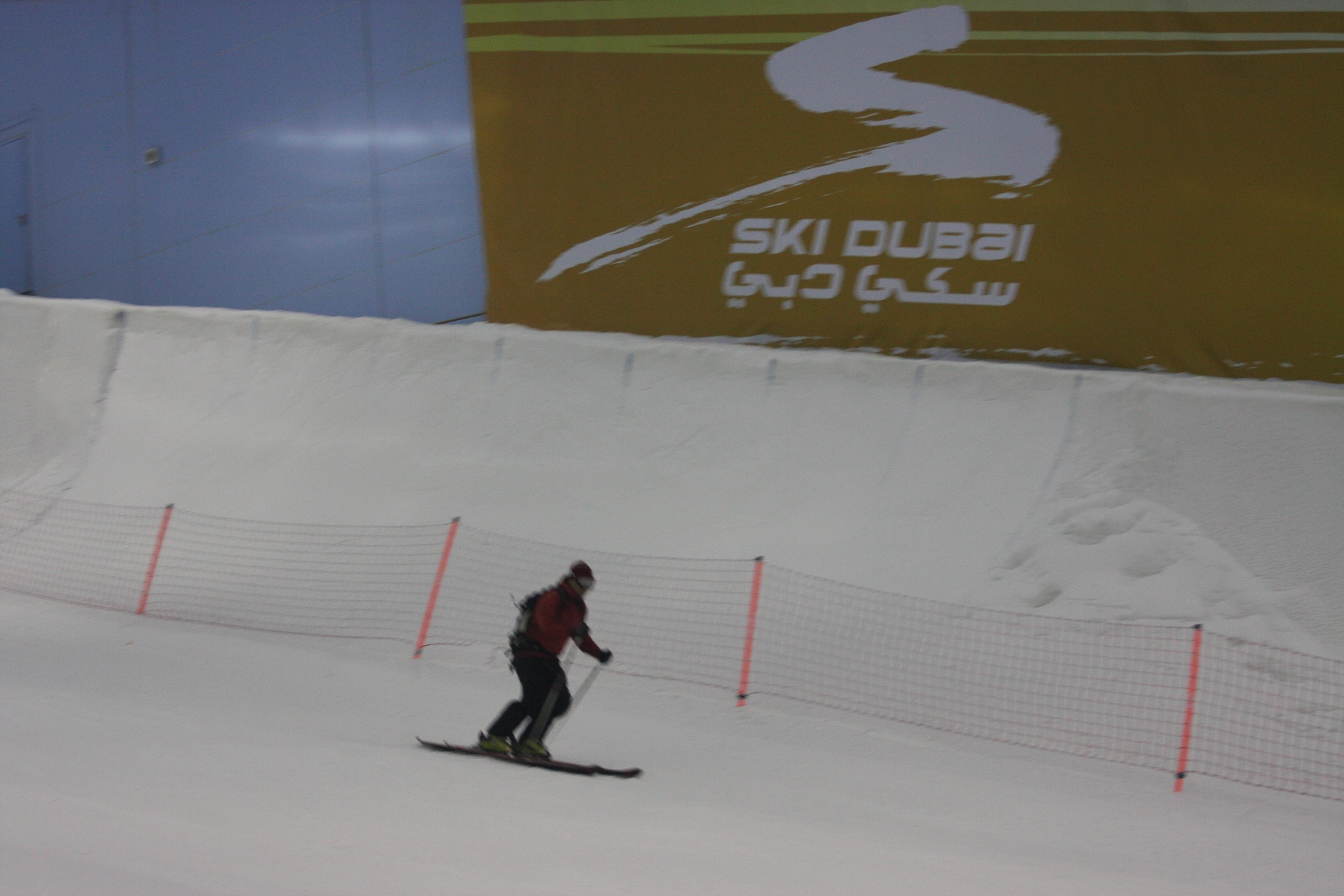 Ski Dubai - surreal experience

India vs. Dubai – totally different and jus another amazing world in Dubai.
Construction everywhere and the goal seem to create things that are unthinkable
of. The world highest building, the world (map of the world in the ocean made of
man made islands, The Palm (man made islands in the shape of palm tree) in the
ocean, Burj Al Arab (first 7 star hotel), etc.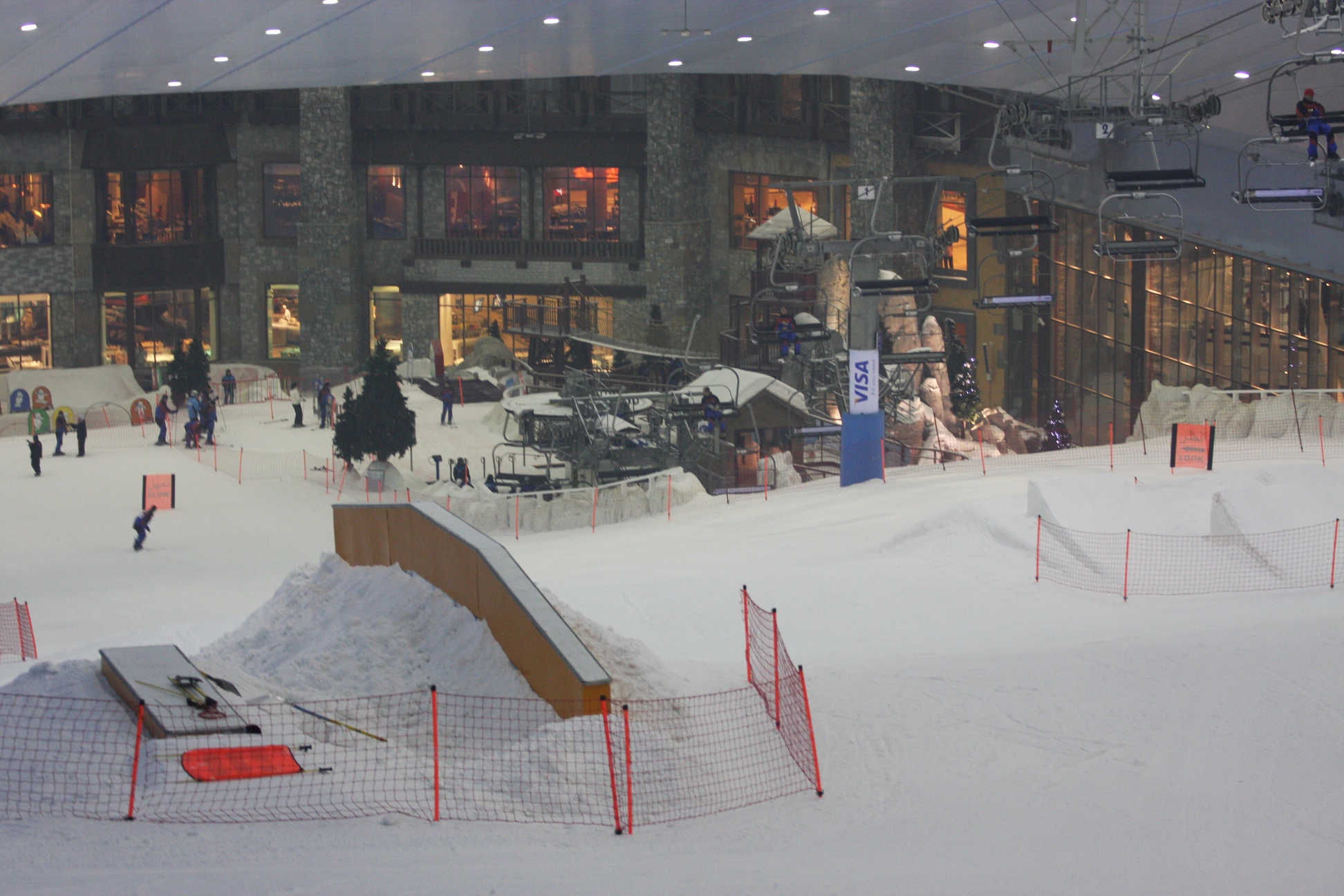 Ski Dubai

We went for skiing at Ski Dubai located at the amazing Mall of the Emirates.
Yes, skiing in Dubai when it's 32C warm. Of course, it's indoor skiing. A
stunning building with a 400-meter long ski slope, chairlift, poma lift, terrain
park, snow park, après ski café in the middle of the slope, etc. It's a surreal
experience to be outside in the very warm weather and then in the next minute
being on cold snow. For sure there were a few heads turning around watching
us when walked through the luxury shopping mall with our skis on the shoulder
and ski boots in our hand.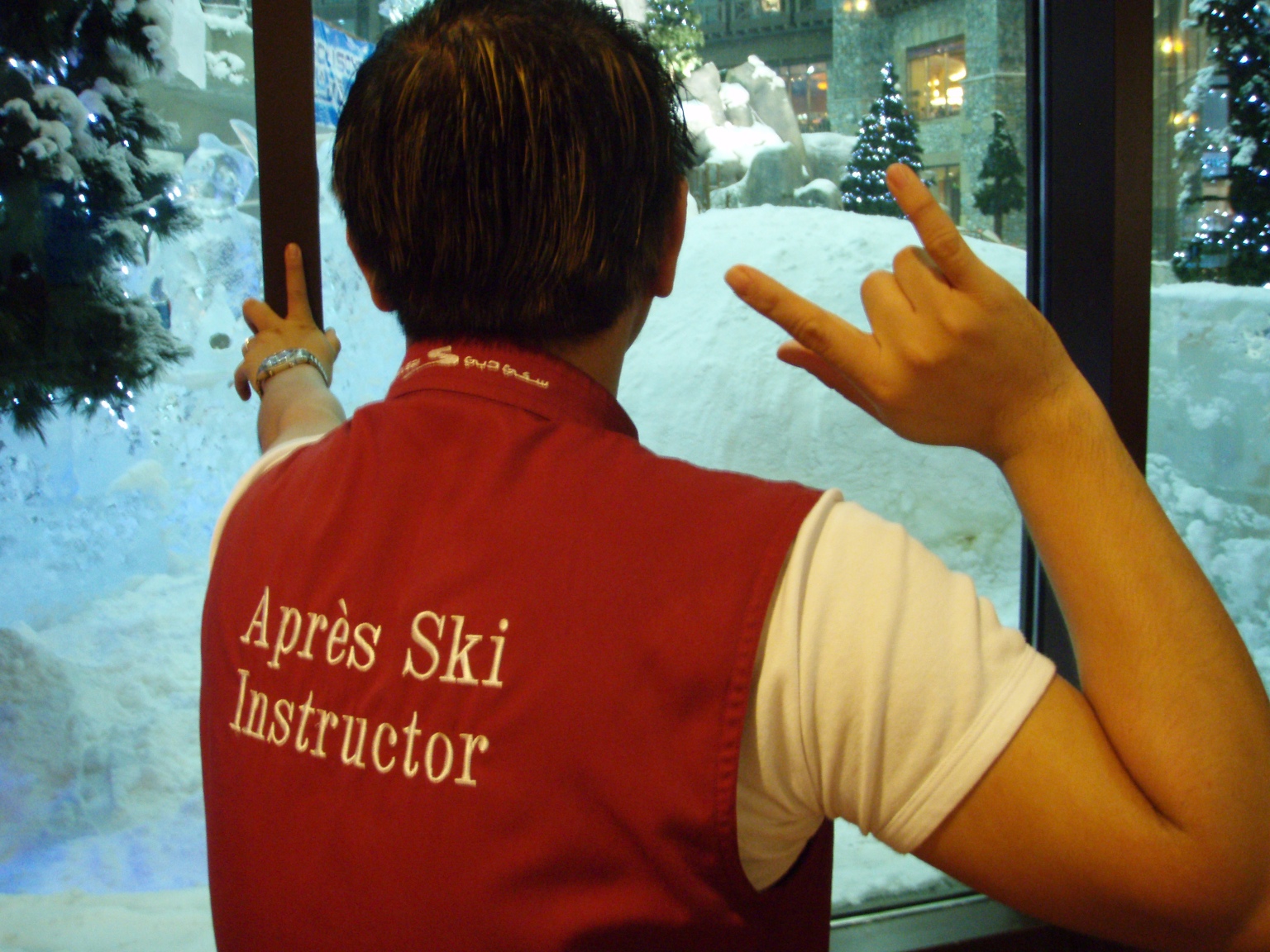 Do The Verticals need an apres ski instructor?

If you are in Dubai, you need to try skiing at Ski Dubai. It's an experience to
remember.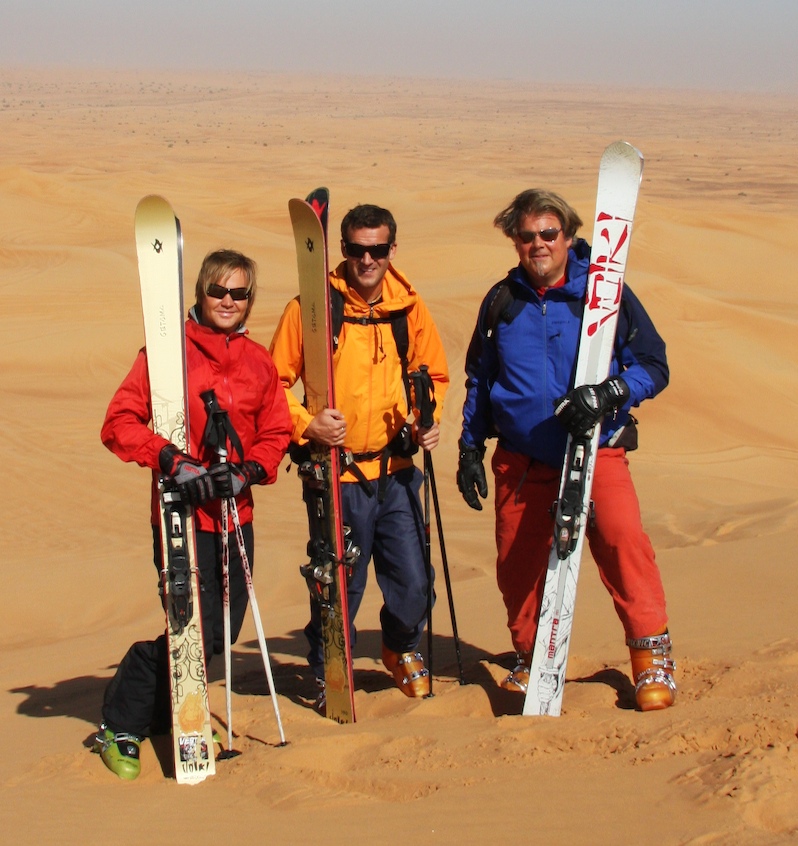 All geared up for skiing in the dessert

Another experience to remember is skiing on sand dunes. We did so in Dubai.
Totally weird to be on top of a sand dune with your skiing gear on. The only
thing you see around you is sand and it's very warm in the air. We must have
chosen the wrong wax for our skis, because the glide was not that good. We
didn't do that many runs because walking uphill in sand with ski boots is
something that no one really wants to do.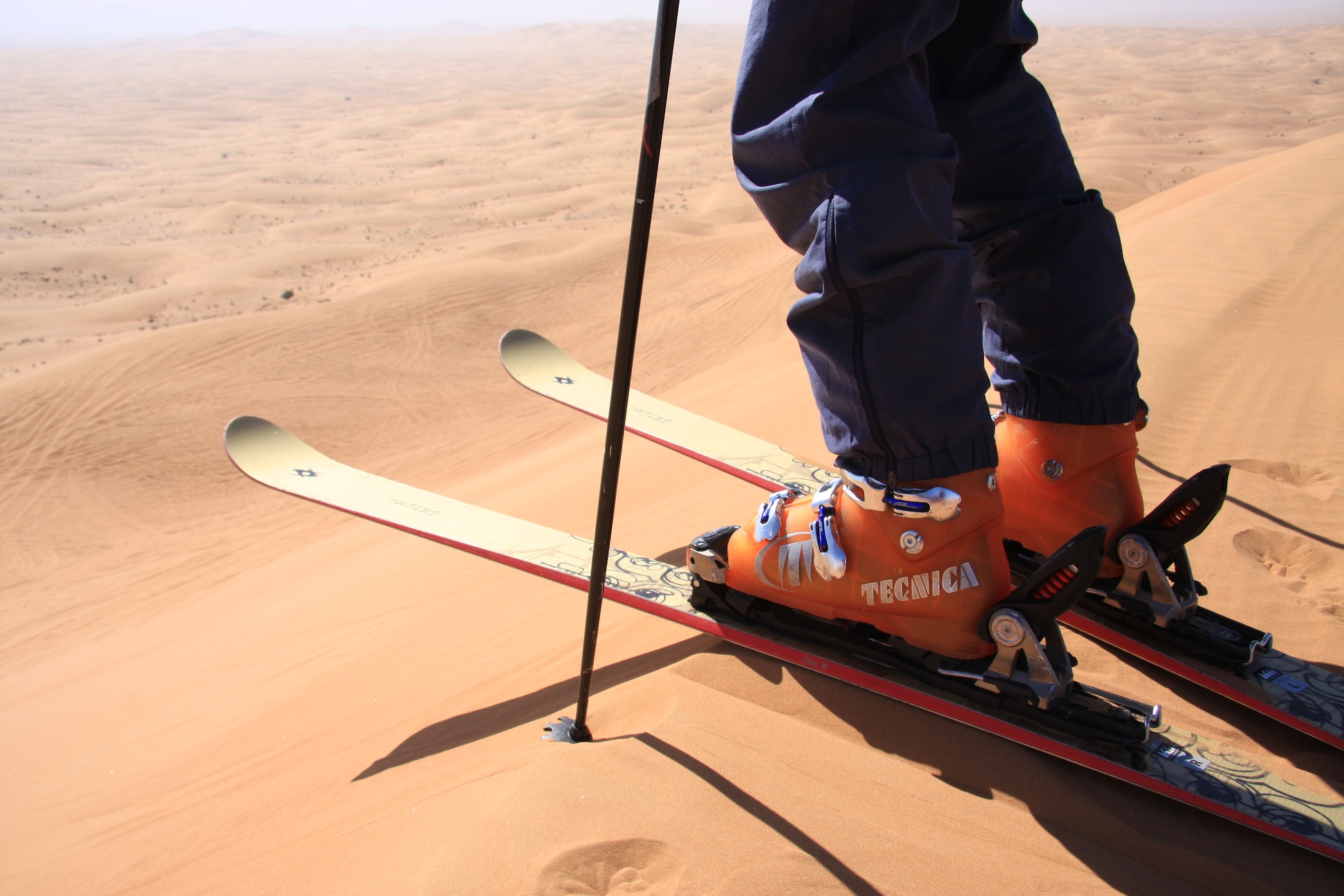 Will the ski wax be the right one?

You can certainly have a lot of fun in the desert and we choose to also ride
4 wheel motorbikes. Great fun and it's at these times that men become boys.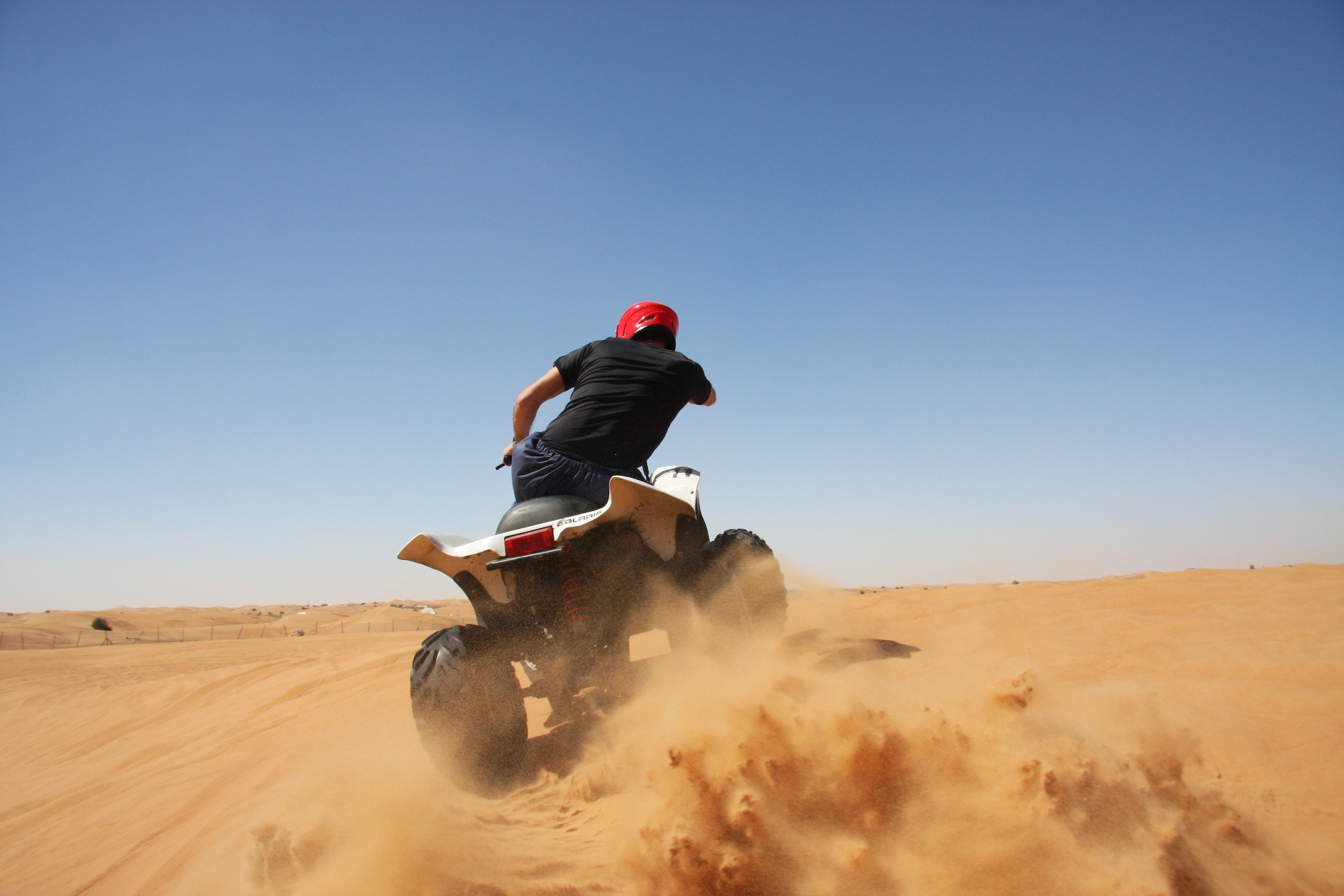 Fun in the dessert - giant playground for "boys"

We'll now continue to Russia for skiing in Krasnaya Polyana – exciting.
Will it be true that's al about very good skiing, vodka, caviar and gorgeous
women????