TRAVEL DIARY

10.3.2008
China, Tibet & Nepal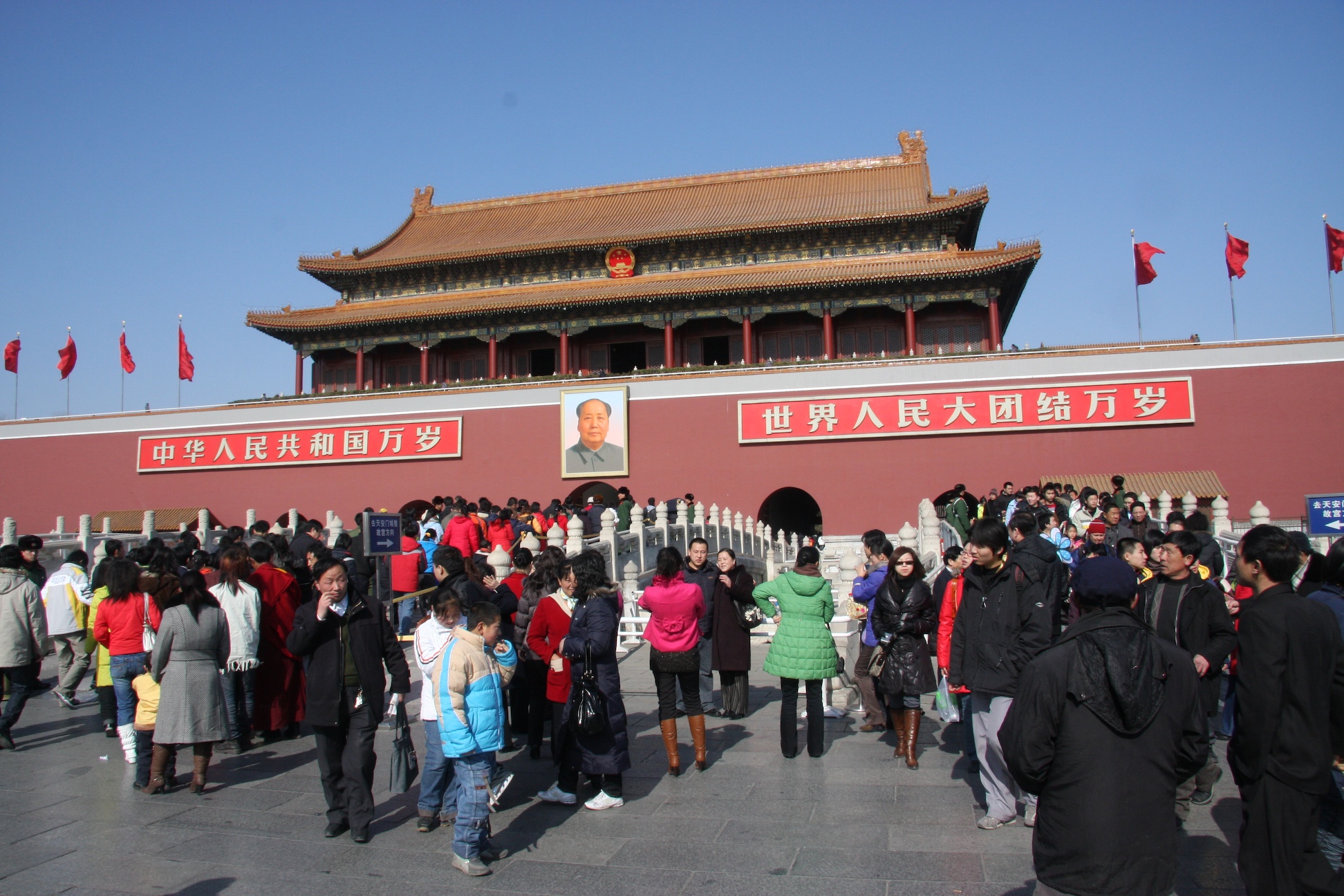 Beijing

Beijing, the host of the 2008 summer Olympics. It feels though like they
have plenty of things to do to get ready for the Olympics in August and
it'll be interesting to see how it goes. We spent a few days doing sightseeing;
visits to Forbidden City, Tiananmen Square and some crazy shopping markets.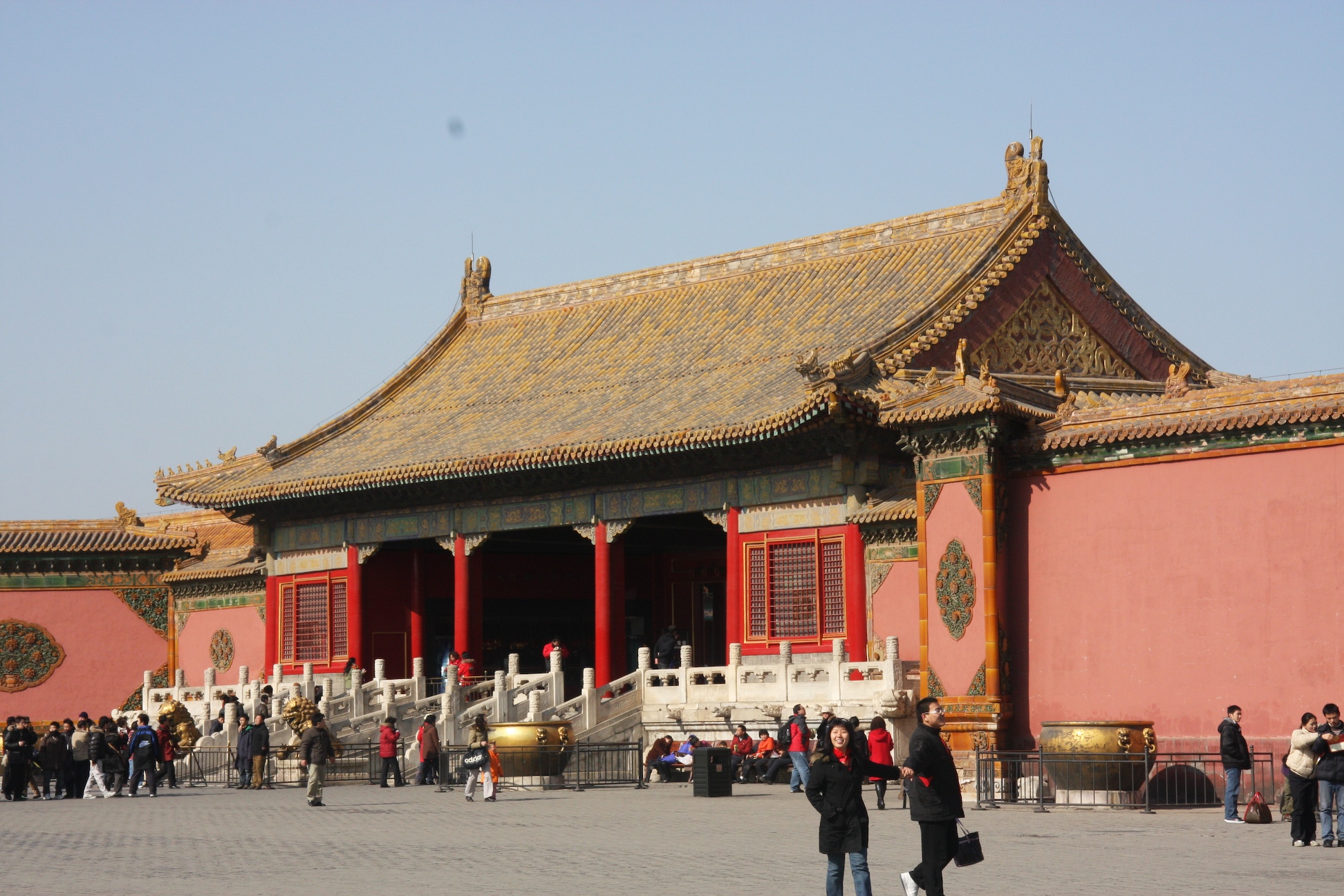 Forbidden City

The Forbidden City is stunning with all the buildings and gardens; a two-hour
visit is though enough. The square is massive and the largest in the world –
can hold 1 million people. Shopping is totally crazy with all the very cheap
luxury brand copies – can't stand it.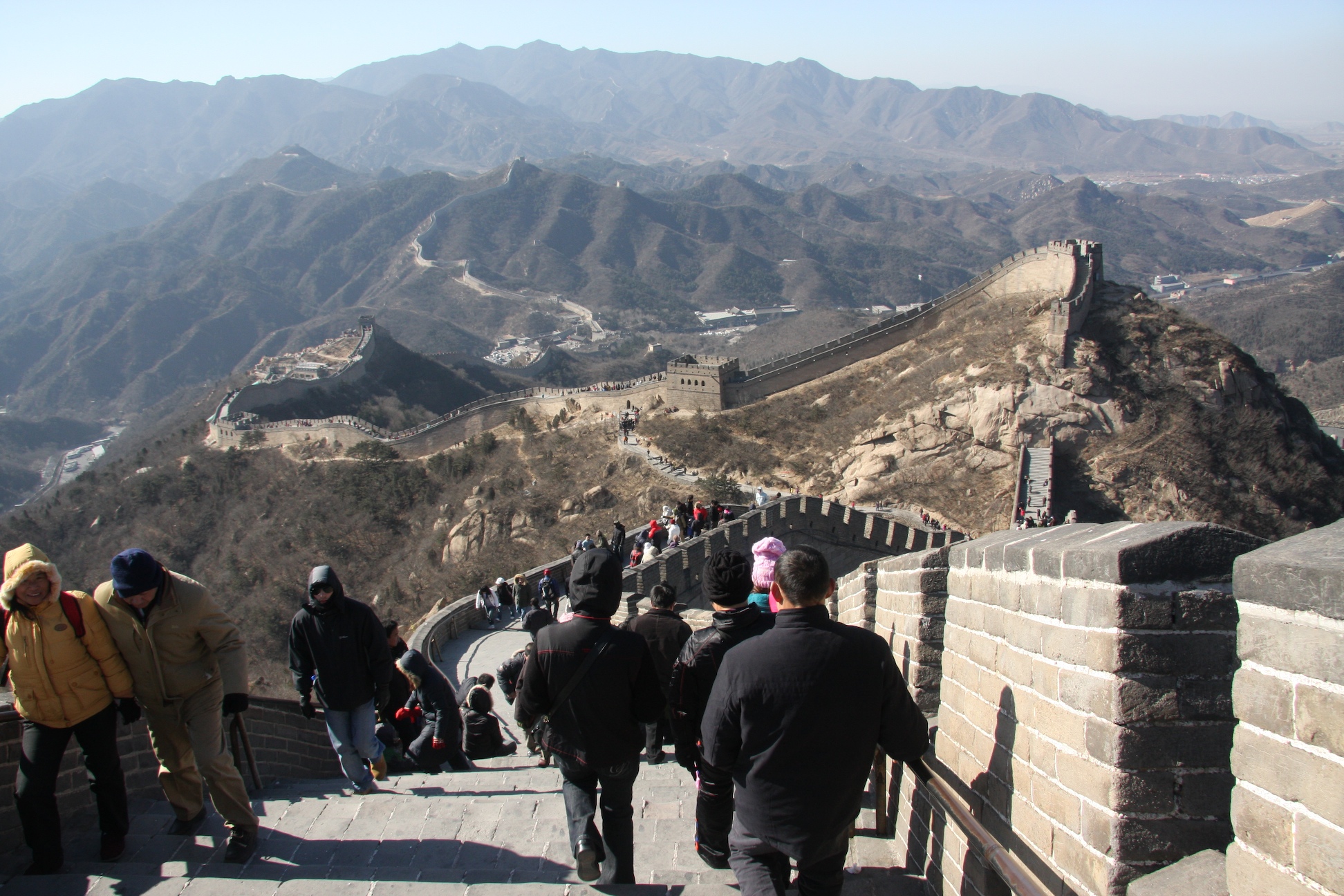 The Great Wall which is located approx. 1,5 hours drive outside Beijing.
Stunning masterpiece, for sure on of the new 7 miracles of the world. It's an
incredible amount of people visiting it. It's a must for any person going to
Beijing.

We also tried the Peking duck for dinner one evening, not impressed at all.
We'll rather have duck in France.

Beijing to Lhasa by train – 46 hours on the highest altitude railway in the world
– 5200 meter. Normally it's pretty straightforward to buy a ticket, but not in China.
It's a weird process and we didn't know until the evening before departure that we
had tickets. We did though try to do this more then 8 months in advance.

Got to the train station way to early but it was a nice train station with a comfortable
waiting area. Everyone told us that it should be time-consuming checks for people
traveling to Tibet, but no checks on visit permit or passports, just show the ticket
and board the train. The train was much nicer then we thought and totally OK.
Of course did we have too much luggage and our soft sleeper (4 beds) was totally
packed with stuff. Luckily did we not have a fourth person in the sleeper.

Not much to do on the train; watching Chinese TV without sound, no food except
for some chocolate bars, bananas and water. The countryside along the railway was
much more rough then we thought. Dry red earth and people are trying to cultivate
it, must be hard to get any crop out of this. Primitive villages with vary basic red
brick houses. Traveling through a huge plateau on 4500 meter. Not much to see
except for some yaks or a lonely guy in the middle of nowhere.

The landscape changes closer to Lhasa, more snow on the ground and high mountains
start to appear. Small villages with tiny houses built of brick/clay, must be awful
conditions to live in especially in the winter. Arrived in Lhasa, impressive large
modern train station. Our guide Yula and a driver met us. We got a white welcome
scarf that also brings good luck, a traditional thing to do in Tibet. We finished off
the evening by looking at the Potala Palace in the dark with spotlights on it –
impressive. Potala Palace is the winter palace for the Dalai Lama's. As you know
the more known Dalai Lama was pushed out of Tibet and now lives in India

Sightseeing in Lhasa; unfortunately was the Potala Palace closed due to all the snow
that had fallen over night. Snow is very unusual thing in Lhasa and people went totally
crazy throwing snow balls. Visited the Jokhang temple, impressive. It's amazing to see
all the people and pilgrims that are totally dedicated to Buddhism. It's so interesting
to see and experience all the things that are going on in the street. So different then
what we have seen before. People laying in the street praying, very poor pilgrims
traveling to the sacred place, merchants selling all sorts of things, extremely poor
people trying to get some money, bicycle taxis, etc. It's an eye opener and we wish
more people were able to experience this.

Next stop was the city of Shigatse via the Yamdroke Lake. The lake is supposed to
have a stunning turquoise color on the water, but unfortunately was it ice and snow
on the lake, so we are not sure if it's so stunning or not. Checked out the Tashilupu
monastery, cool place. The most interesting is not the monastery's in themselves,
but the history and learning about Buddhism. It's easier to learn about the Buddhism
when you have statues, etc. to look at as example when our guide was talking.
Shigatse is a small city with almost no places to eat at. We were walking around the
city for 45 minutes until we found a "hole in the wall" Chinese place just beside the
hotel – great food.

Visited one more monastery, Sakaya. Interesting, but if you have seen two already
that's enough. A long drive through rough landscape, but very beautiful in a strange
way. We can't understand how the people can survive living in this rough landscape.
Finished off with one more monasteries, Rongbuk, before arriving at Shegar where
we spent the night. No water at all in the "hotel", no heating and I think we were the
only guests. Heating seems to be a luxury thing in Tibet, no heating anywhere and
the night is for sure cold in the winter.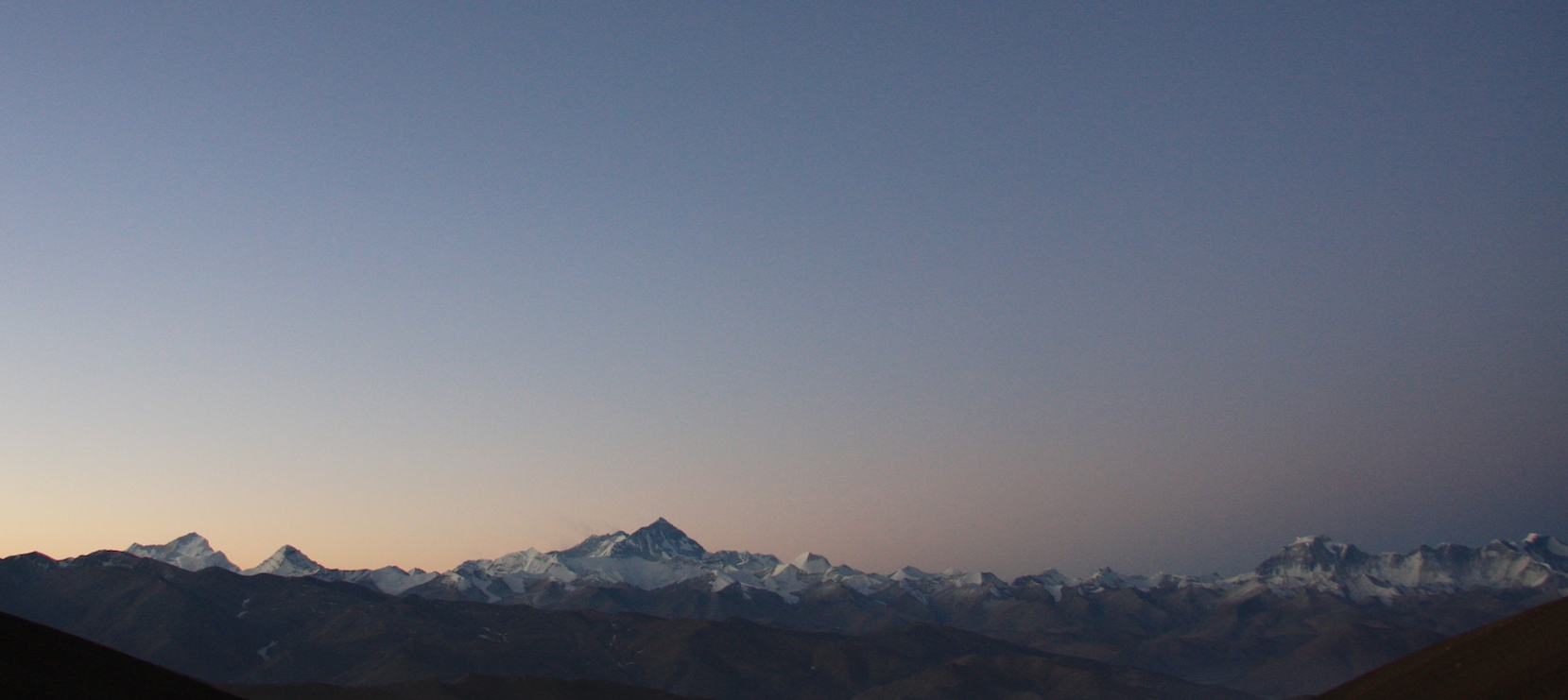 Mt Everest (8848 meter) at sunrise

Very early morning start to be able to see the sun rise at Mt Everest. Stopped
at a mountain pass where we had a good view of Everest, Lothse and a few
other 8000+m peaks. Strong wind and it was very cold. Totally stunning to
see the sunrise on the Everest peaks and it's just amazing to see it. Continued
to the Everest base camp at 5200 meter. We couldn't go alone and a military
guy needed to escort us to the camp and we got only 30 minutes to be there.
Not much to see of the camp itself, but WOW what a sight to see Everest at
such a close distance. It looks magnificent and still huge at 5200 meter –
priceless if you like mountains. We spent the night at the Tibet/Nepal very
rough and busy border town Zhangmu. The road to get there is a nightmare
with very bad road conditions (very bumpy, narrow, steep drops on the side, etc.)
and as well road construction going on.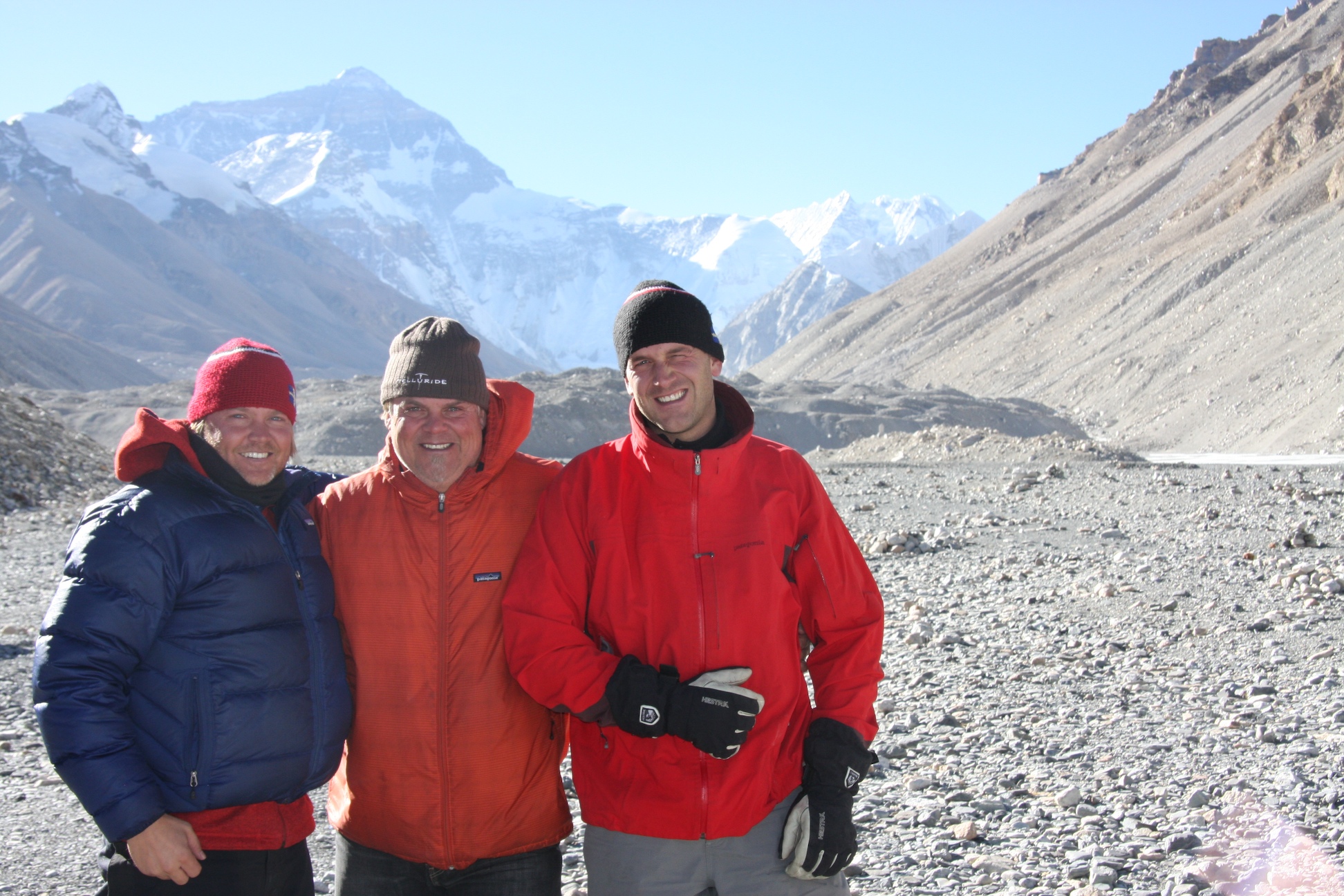 The Verticals at EBC (Everest Base Camp) on 5200 meter

The highlight was when the driver stopped under a concrete roof that was
carrying water over the road to have a car wash from all the water coming
down through cracks in the roof. The issue was "only" that the concrete
was falling apart and the pillars holding the roof was only crocked iron
bars that will break any minute. The driver felt comfortable about the
whole situation and continued talking on his mobile !!!!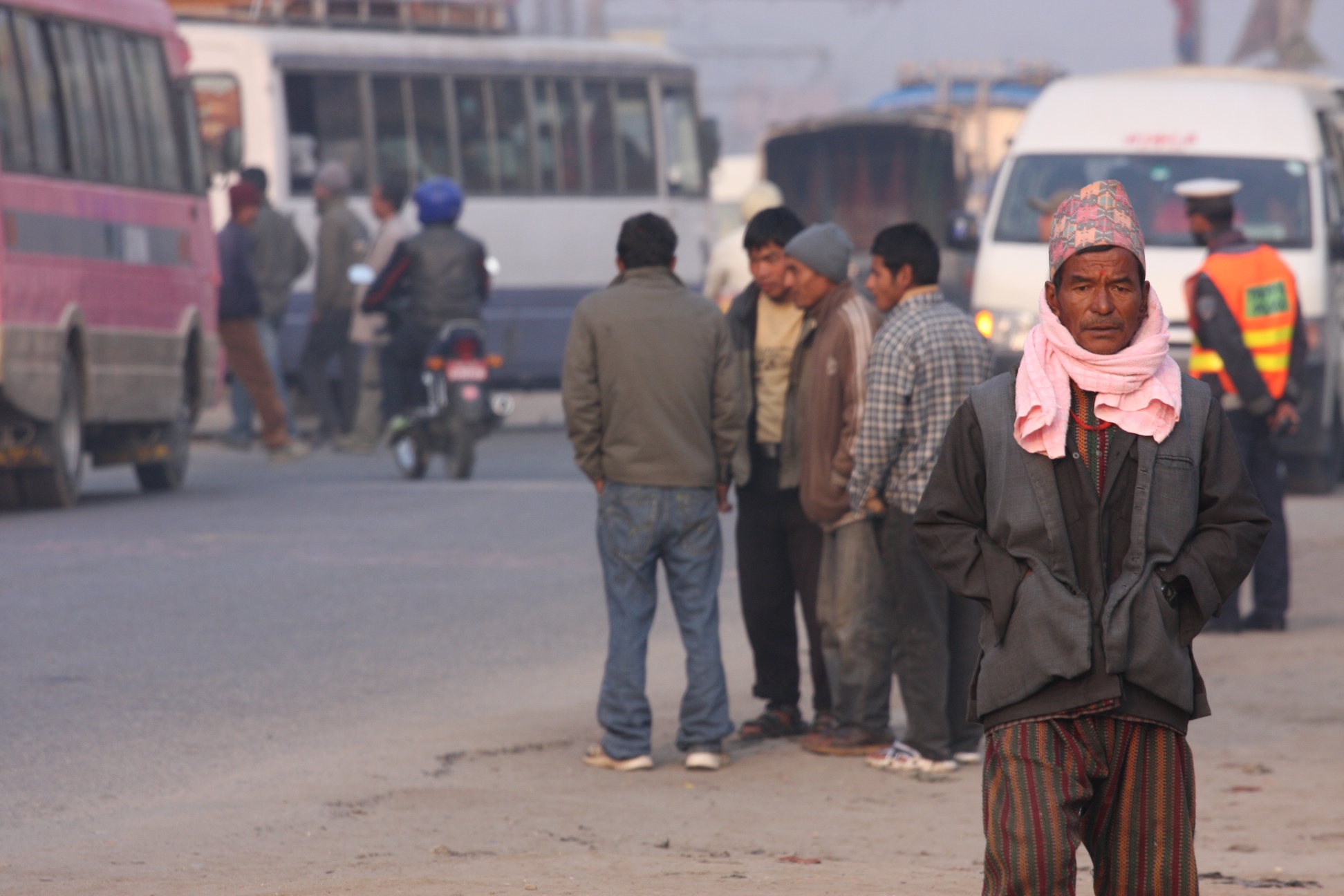 Kathmandu, Nepal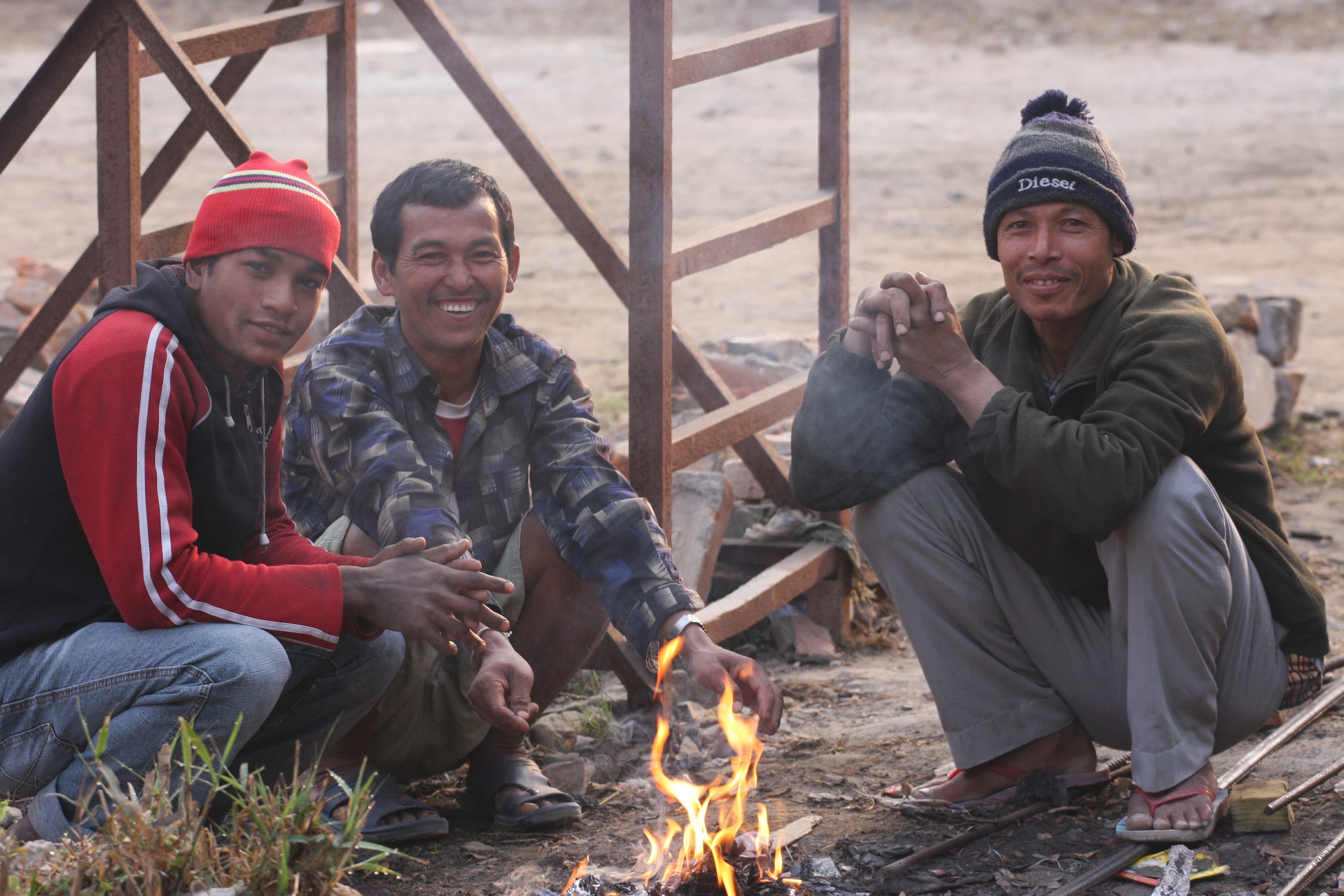 Kathmandu, Nepal


A border crossing in places like this is always interesting. The word "cluster fuck"
(a totally chaotic messed up situation) comes to mind. Total mess with people
and trucks everywhere. Chaos with truck jams and we even needed to crawl in the
mud under a truck to get through at one point. And this is with having a ski bag,
large bag and a backpack – not fun. Strict Chinese officials in uniform on one side
and relaxed officials in jeans, jacket and baseball cap on the Nepal side. Just pay
the Nepalese guys 30 USD and you'll get a visa in 5 minutes. It's interesting to see
the Nepalese guy put the money in his own wallet.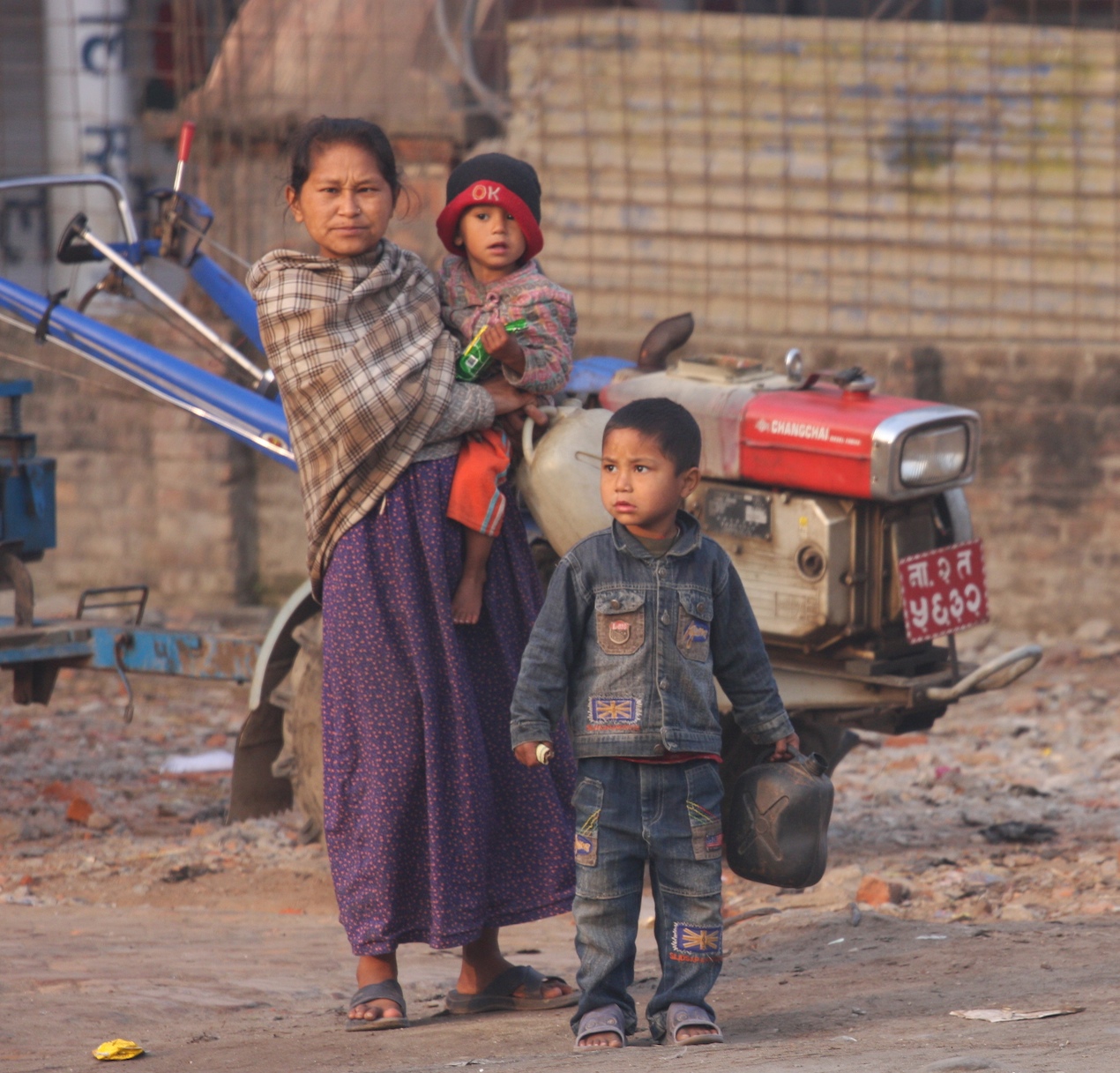 Kathmandu, Nepal

Nepal is so different to Tibet; it's lush with a lot of green trees, rivers and terraces
where people grow things for food. It's still very basic, but not as rough as in Tibet.
Still bad roads, but better then in Tibet.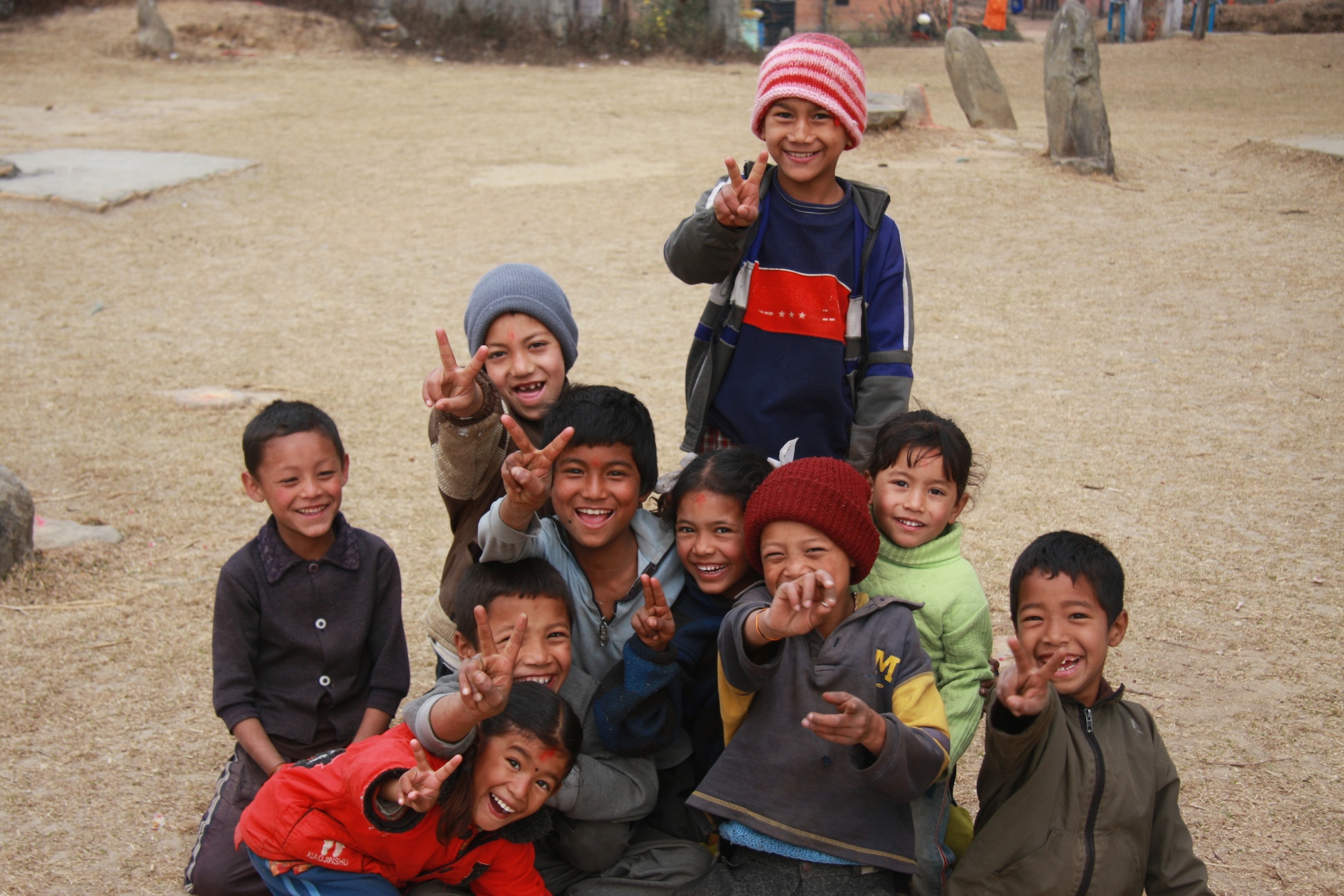 Village outside Kathmandu, nepal


It's an "interesting experience to get a Indian visa. We spent 4 hours at the
Indian Embassy trying to get a visa. The final outcome after 4 hours is that
we can get a visa in 3 days time, but we need to fill in a pre approval fax form
and then be back in 3 days time and on this third day first submit a form in the
morning and then get the visa later on in the afternoon. A friend of us would
say: this is a study in efficiency.

Time for rafting in Nepal. Left the hotel in the morning to go to the Bothi Kosi
River. It's located north of Katmandu along the road to Tibet. The first day is
warm up with instruction and 3 hours of rafting. Nice warm up, with a few really
good rapids. The water is though low and it's very technical rafting. Spent the
evening and night at the Borderland camp. Nice small camp next to the Bothi
Kosi River. Sleeping in tents. The river really put you to sleep and the birds
wake you up – peaceful.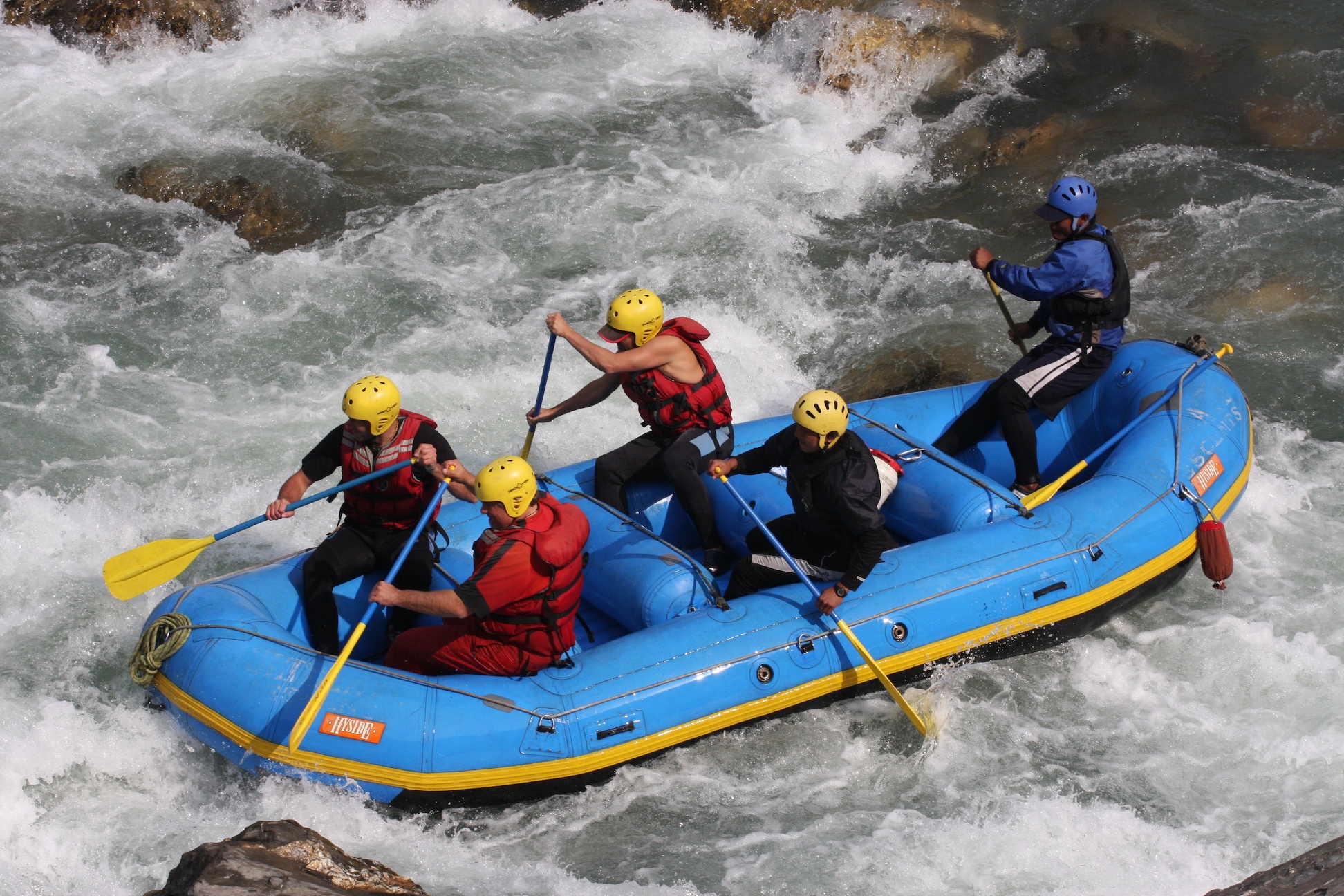 Ripping some Nepal rapids - The Verticals at their best

The next day was the real thing with level 3+ and 4+ rapids. First rapid was
within 2 minutes from start. Since it's very technical and close distance
between the rapids, we needed to work hard almost all the time, no rest until
lunch 2 hours later. Great fun roaring through the rapids and some times getting
stuck and in some miraculous way getting loose again. The lunch tasted better
then ever after some hard work. Another 2 hours after lunch with challenging rapids.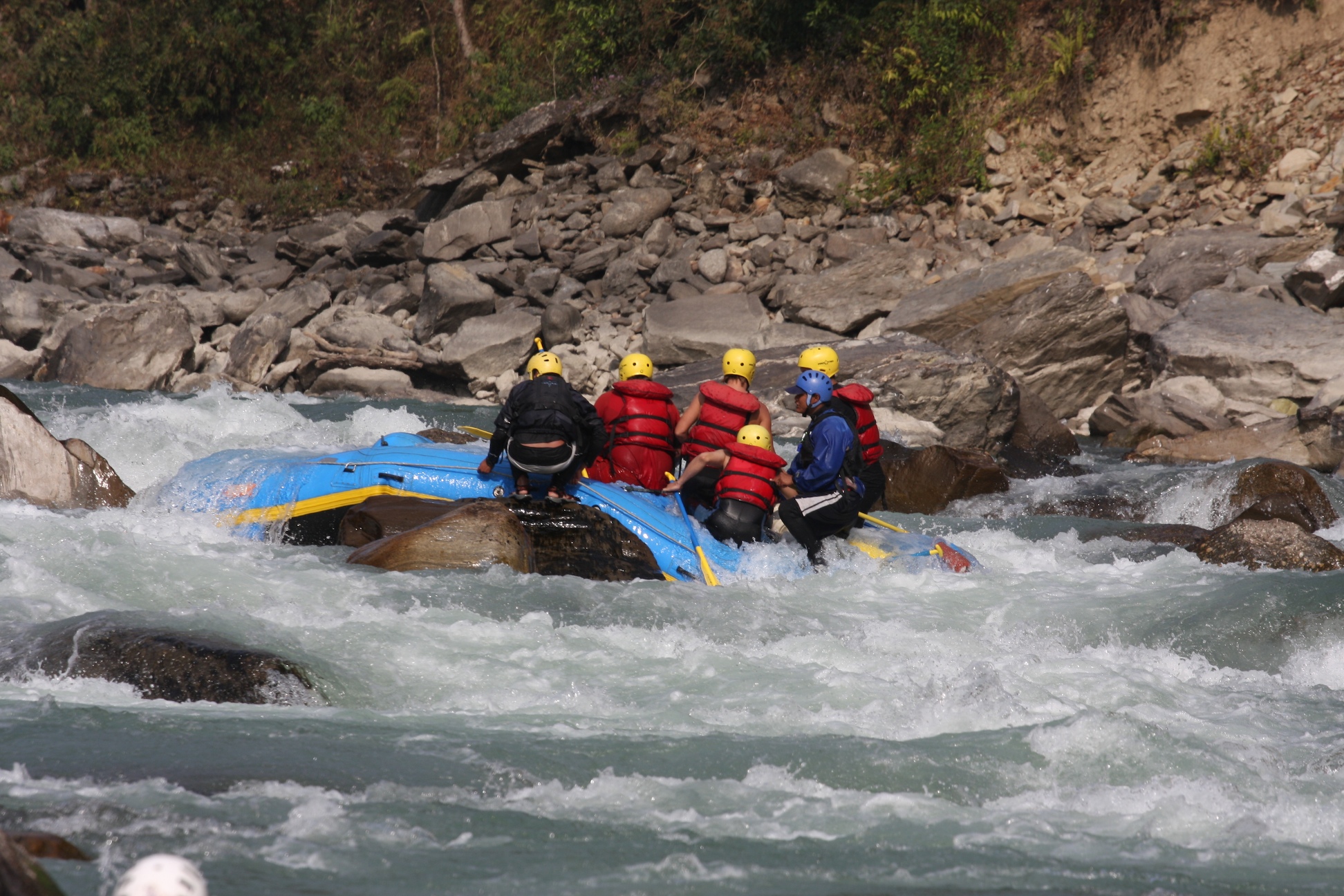 Getting stuck


No major trouble until the very last rapid. We got stuck on a rock and the hard
water poured in to the raft and really got it stuck. We were moved across the
water from the raft via ropes to land where we helped to try to pull the raft free
with ropes. This was going on for almost 2 hours and we failed. We were then
pulled across the river by a kayak to get to the side where the minivan was.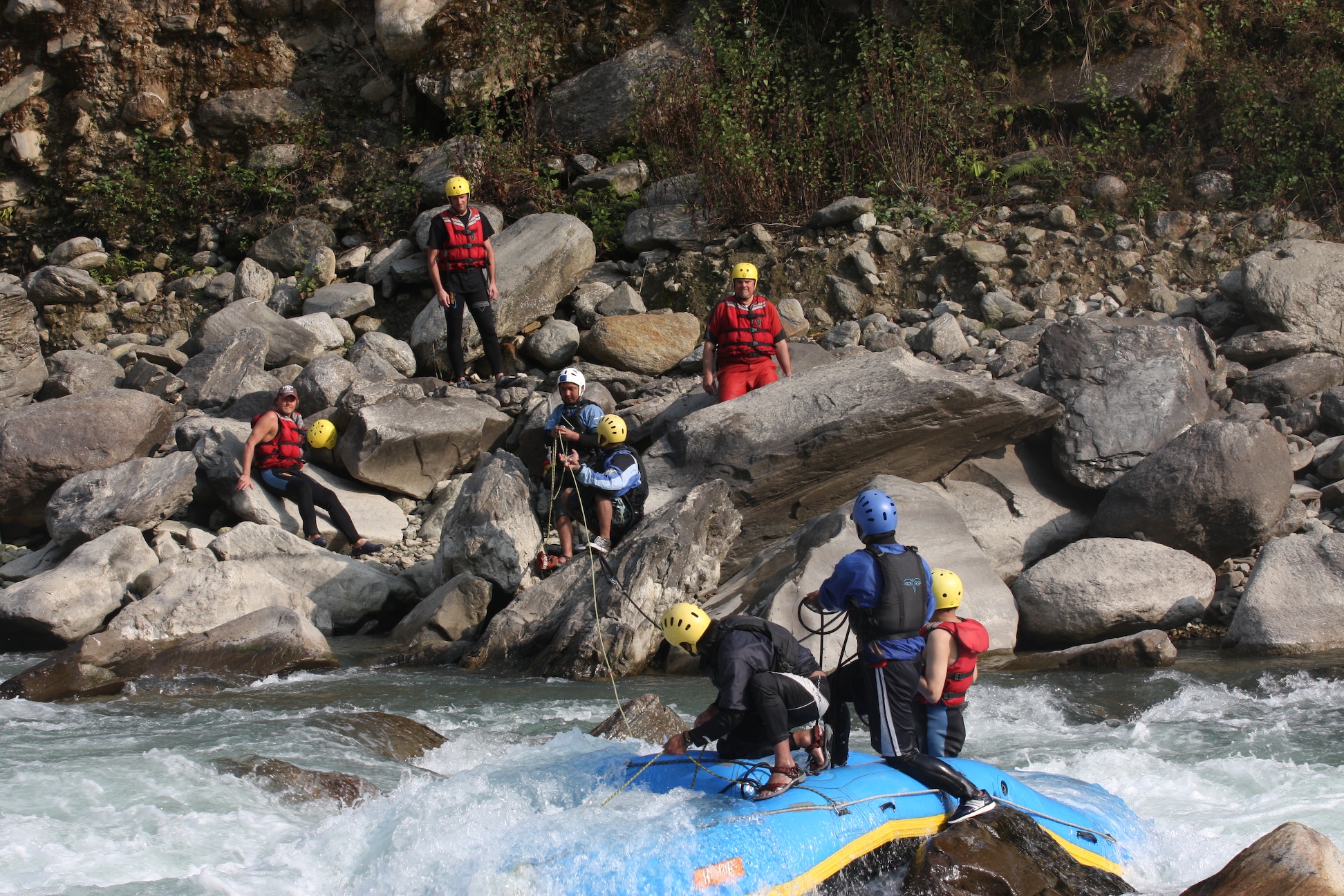 The downside with rafting :-)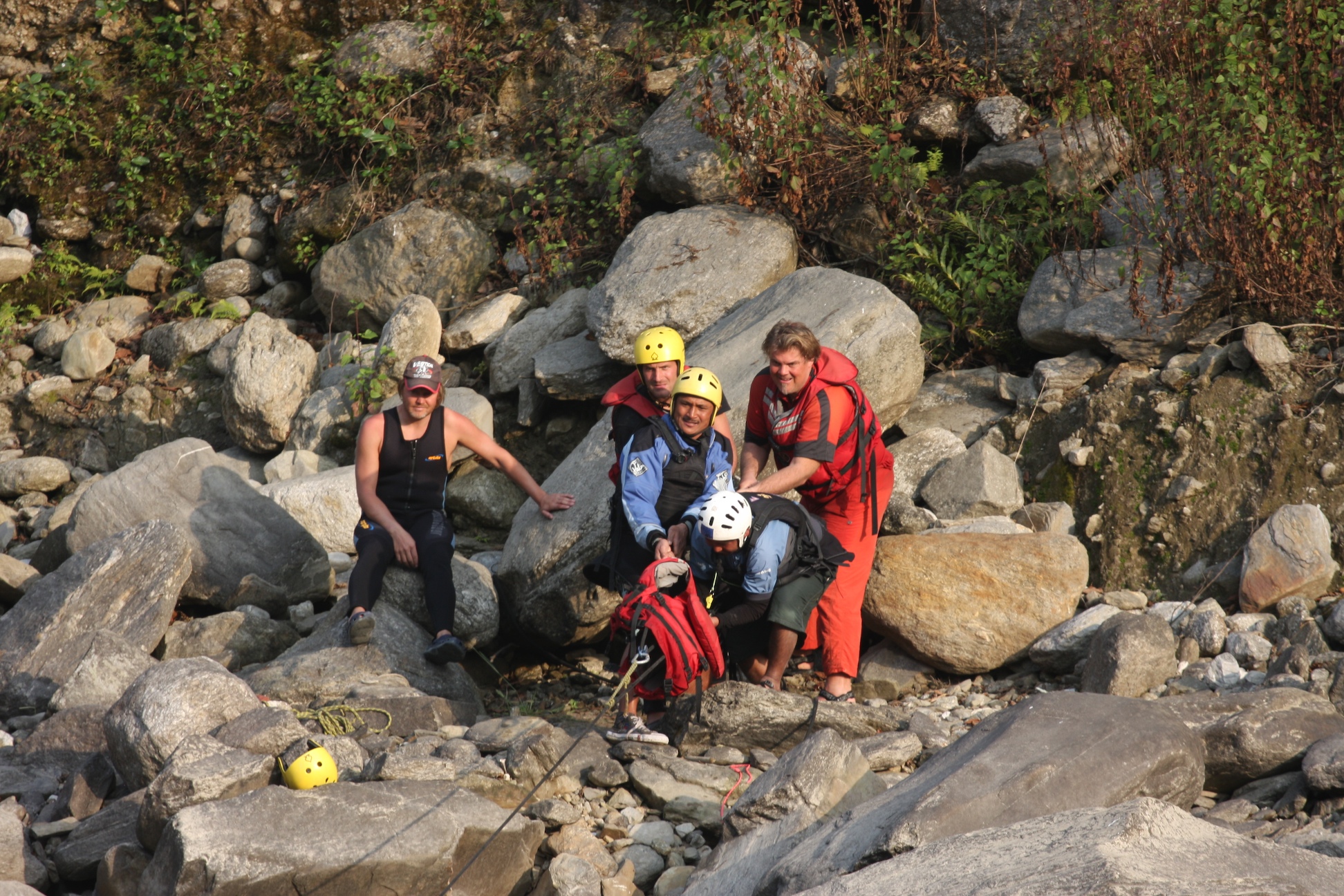 Don't try to fight the water

We then went back to Katmandu while the rafting team had to figure out how
to get the raft loose. Some people from another rafting camp joined them in
the effort. The rafting team did a great job to make this activity to a great
success – good fun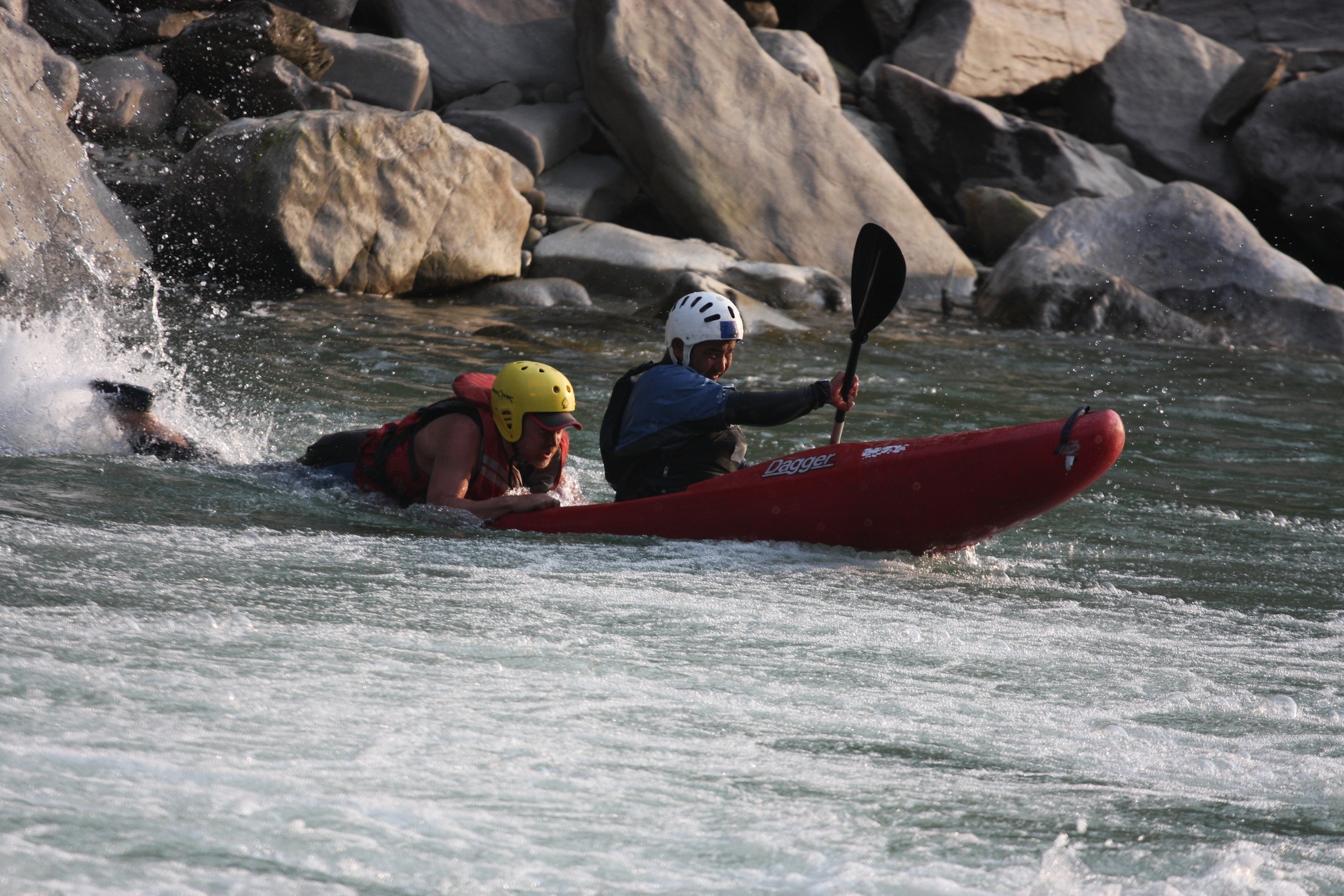 Why swim if you can get pulled....

Now it's time for skiing again and we are heading to Gulmarg in Kashmir/India
for hopefully some spectacular skiing.