TRAVEL DIARY

7.5.2007
Greenland - Big Snow Area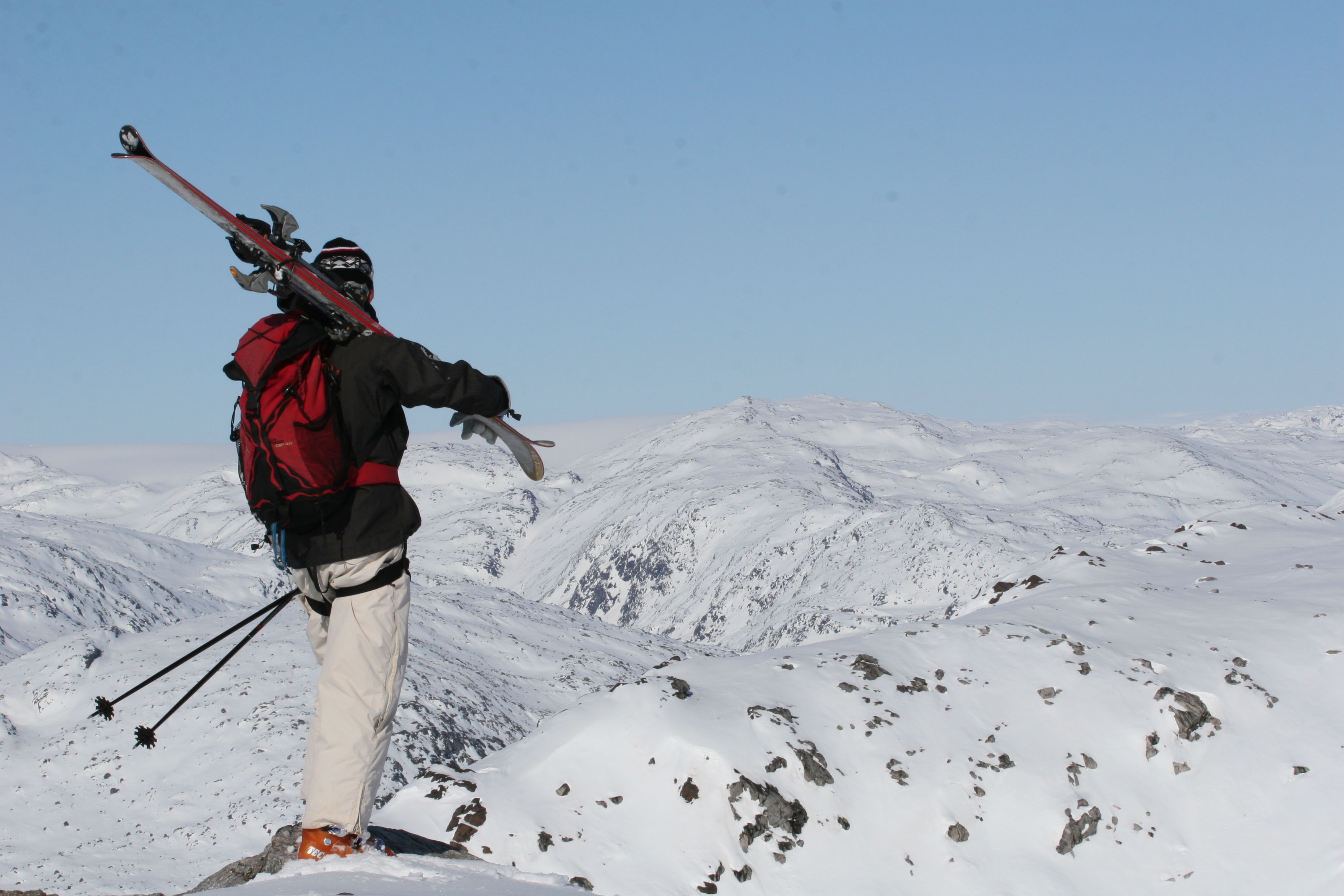 What a fantastic start for "The Verticals"!!!!

Greenland is big, but we never thought it was as big as this. Mountains, fjords,
glaciers, ice and snow that goes on forever – amazing.

Our base camp is Apussuit, located on top of a mountain. Overlooking the ocean
and fjords towards Maniitsoq on one side and the big mountains and endless glaciers
on the other side. In the far distance can we see the ice cap (3000m thick).

Endless opportunities of great mountains for skiing. Access though is not a piece of cake;
snowmobile or ski touring is the only way. Yes, helicopter exist, but it's for the weak ones……

Our local guide Adam knows the entire area like his back yard and he managed to find the best runs
and snow conditions for us. Especially in the area around his own mountain – Adam's peak.
The area is 2 hours away from the camp by snowmobile. A fantastic journey across glaciers,
through valleys and endless snow. The best skiing we had was certainly around Adams peak.

Skiing is spectacular, maybe not the highest mountains, but with huge wide areas of snow that you
totally have for yourself.

Maniitsoq (3000 inhabitants) is though not the place to go for the nightlife, it doesn't exist…..
No Irish pub and the Moby Dick pub is certainly not an exciting place.

One highlight was when the Russian and his heli guide crew (8 people) had barbeque at the Apussuit camp.
Unfortunately did no one mentioned to us that the first meat was especially for the Russian…you can imagine
the rest when we were digging in on the meat with a big appetite after been skiing all day.
Even some strong words were mentioned: "you should maybe stop before you start to p… me off".

Did you know that all sledge dogs are kept away from other dogs. No dog can pass the polar circle in Greenland,
if some will, they kill it! It is for keeping the breed pure and strong.