TRAVEL DIARY

21.12.2007
Telluride & Crested Butte powder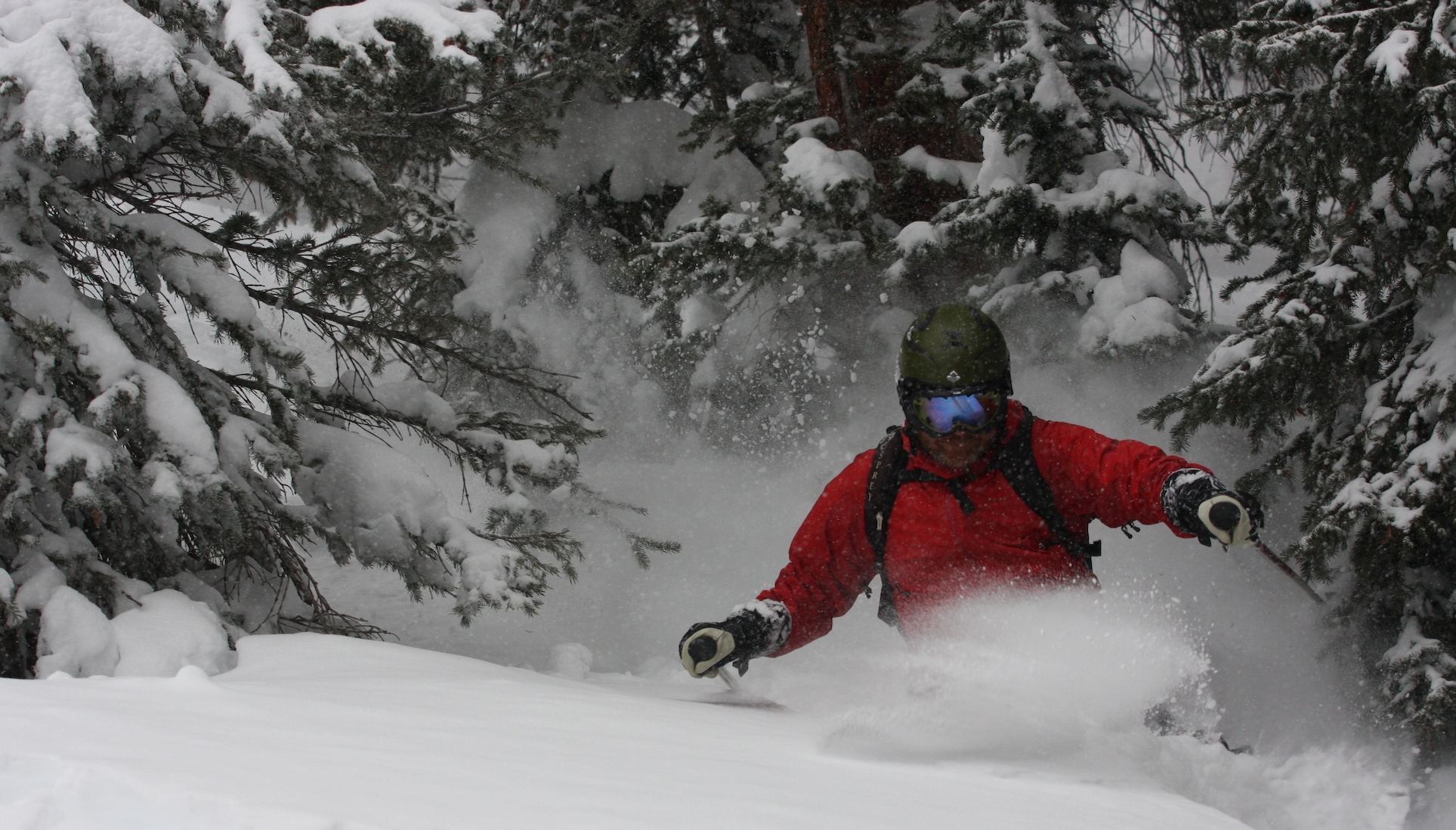 Jocke is skiing the trees in Telluride

The weather guy is certainly continuing to work for us, more snow and we
like that......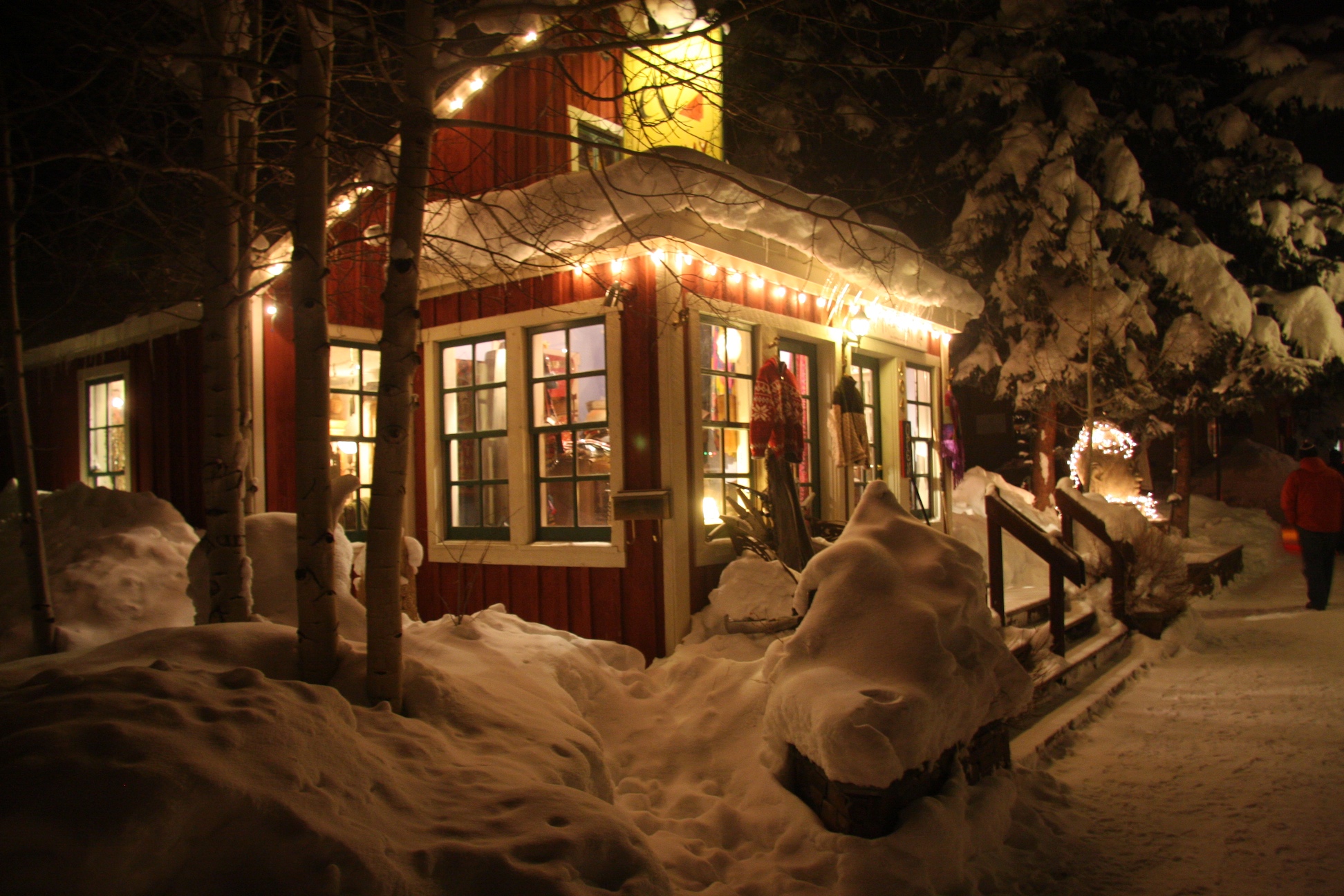 Main Street Crested Butte

First stop Crested Butte (still Colorado). Crested Butte showed itself from
the best side, lots of snow and it really made this beautiful little western
style town bring out some Christmas feelings in all of us. One Main street
with great little shops, bars and restaurants. We also got the pleasant surprise
that the ski passes are for free until December 15 – great. It's a thing that they
have done for a long time.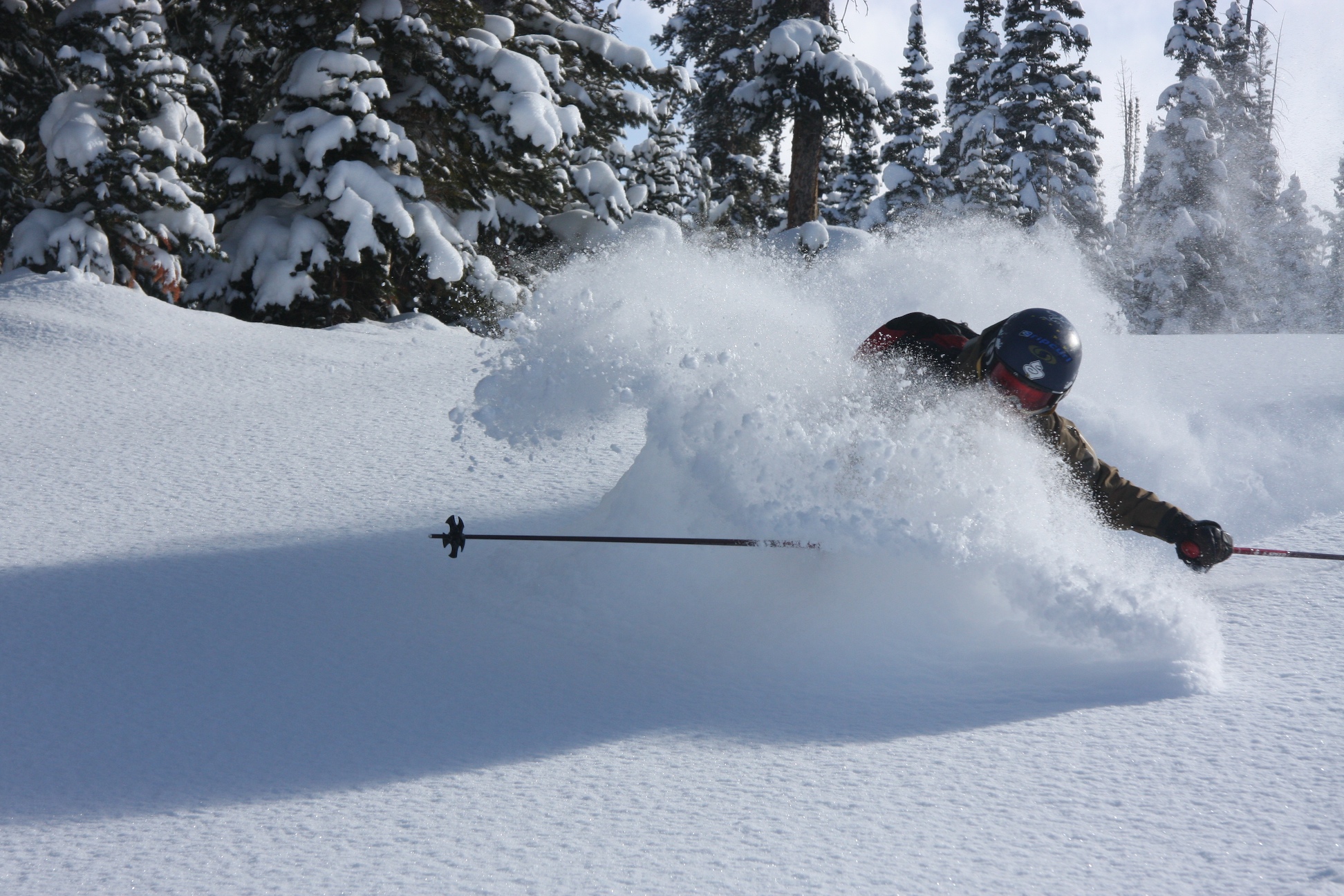 Some final great powder turns by Jens before going to Chamonix

We faced the first real challenge with the RV and the cold weather. We ran out
of gas in the RV and that means no heating….. It was freezing cold the whole
night and a nightmare. Not fun at all to be in a RV sleeping with fleece pants,
socks and the jacket on and still be freezing.

Not all back country access were open so we skied around the "High lift" and
the off piste runs (The Headwall, Big Chute and Paradise Cliffs). Great steep
terrain, but still not enough snow so we were hitting rocks all the time. Crested
Butte has 933 vertical meter and it has some excellent steep terrain. It's certainly
a place to back to when it's more snow and the city in itself is worth a visit.

Silverton was the next stop. A short travel, but it's over a 3800 meter high pass
on a narrow road and it's not a relaxed drive in a RV. We did though mange OK.
Silverton is a very tiny (500 inhabitants) old mining town located in a very beautiful
valley surrounded by stunning mountains. Silverton Mountain is an expert off piste
skiing mountain with only one ski lift. It's also only open Thursday through Sunday.

The weather forecast for the weekend was not entirely good. It'll be sunny, but it'll
also be extremely cold – minus 41 C (incl. wind chill factor) on the summit. It's
stupid to even be outside in that temperature. It'll be the same tomorrow Sunday,
so it's nothing else but to leave for Telluride. It's hard to leave since the snow
conditions are excellent. We'll though try to come back after being in Canada.

We did spend the night at a very cheap motel in Durango. After a long hot shower
to we got our freezing body back in to normal.

Telluride is a stunning small old Western style town located at the end of a valley
with fantastic surrounding mountains. One Main Street where all the action is.
The Smugglers brewery, Chop House and Dark Dog are some good places to go
to. And don't forget "Giuseppe's" up on the mountain on 4000 meter!!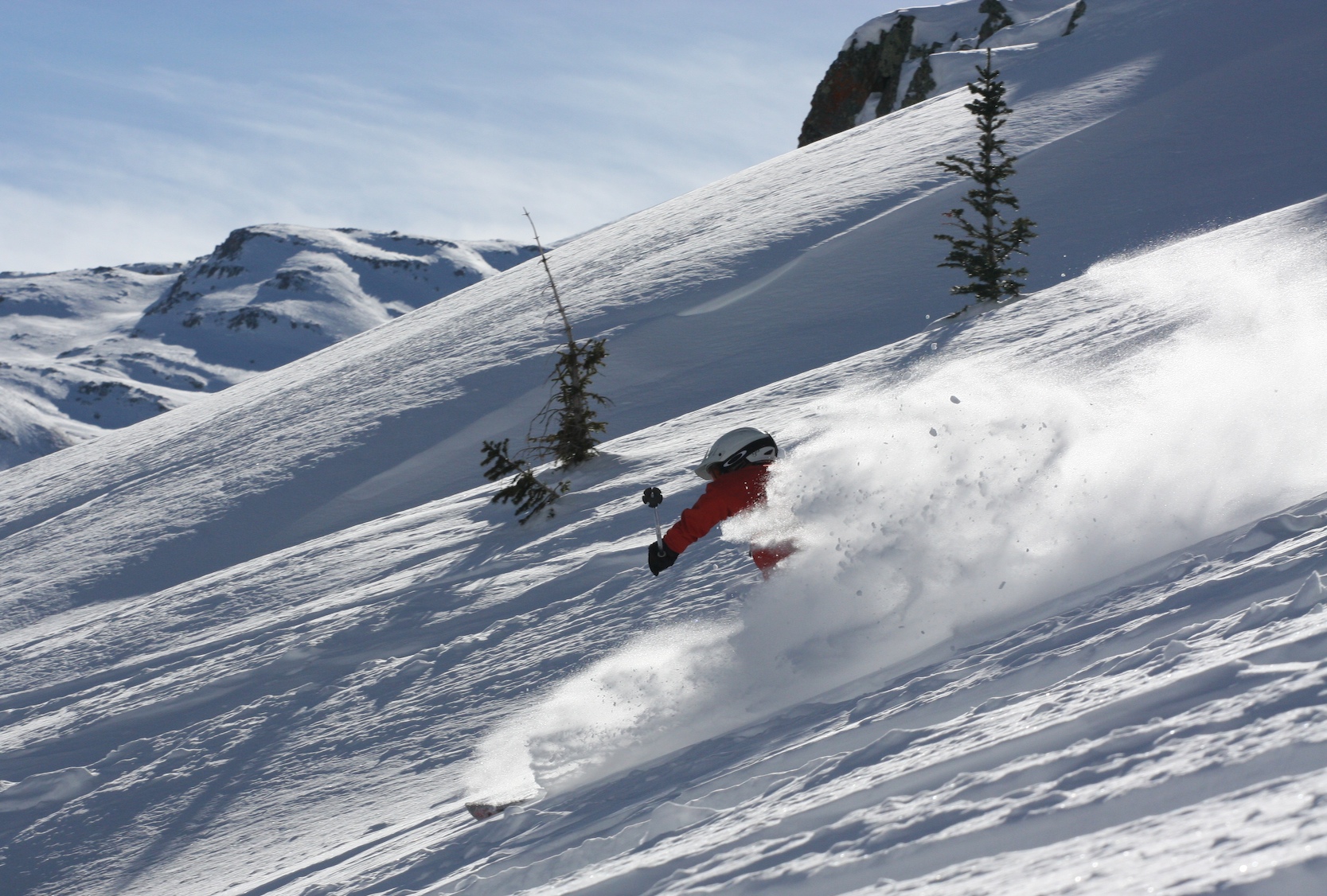 Peter Suban skiing the Bear Creek Bowl at Telluride

Telluride has some great backcountry areas and the area where we spent most
of our time was the Bear Creek Bowl. Take the Gold Hill lift up to 4100 meter,
hike for 30 minutes and then drop into the bowl for 2000 vertical meters all the
way to Telluride town. Brilliant skiing with, some really tricky parts.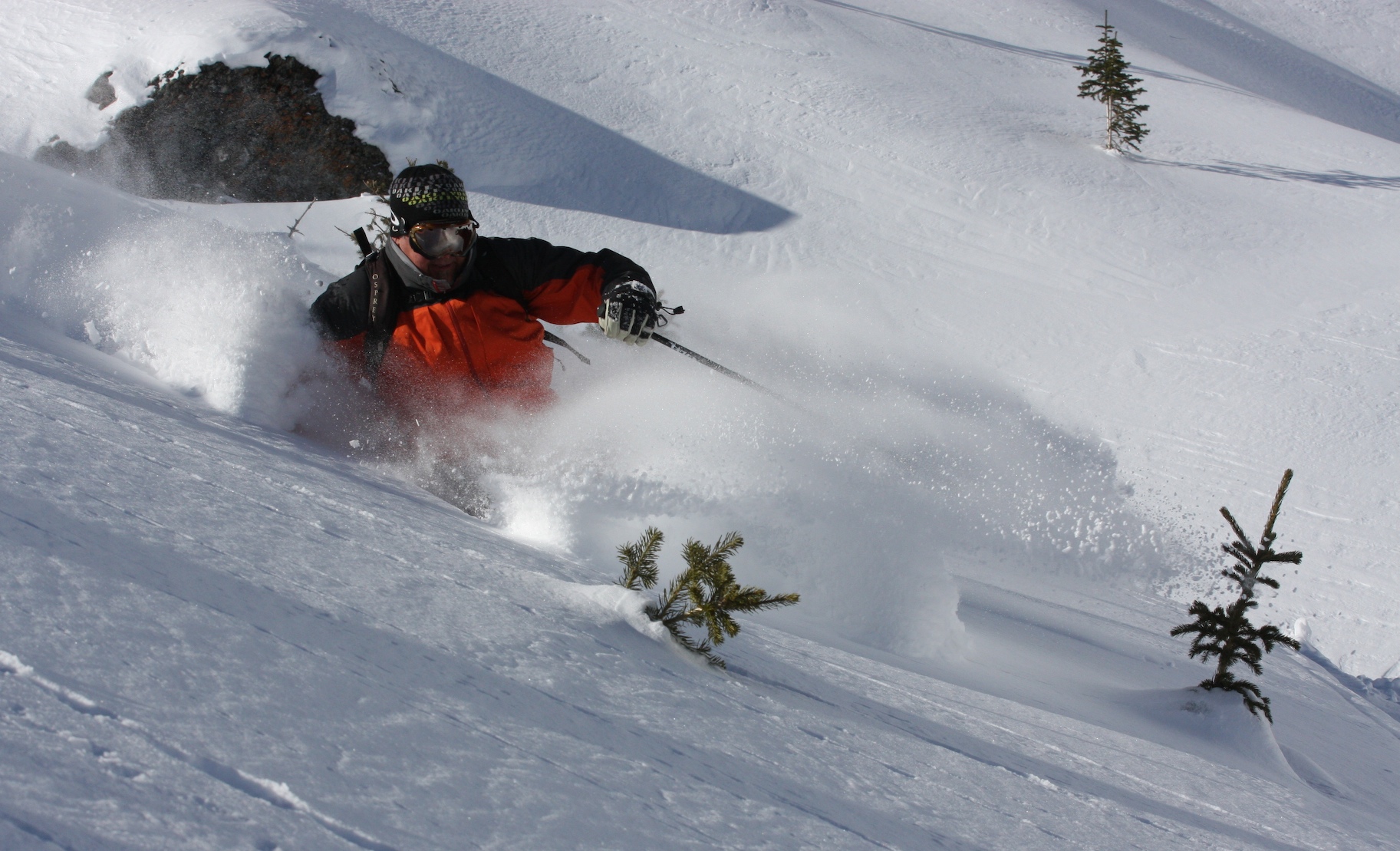 Janne at the Bear Creek Bowl, Telluride

Some other extreme areas to check out are "Bald Mountain" and "Black Iron
Bowl". It's not for nothing Telluride is called "To hell you ride"

Telluride is the place, so far, that has surprised us the most with excellent skiing.
Not only back country skiing, but very good piste skiing that is for everyone.
Good atmosphere in the town and very organized with a service minded touch.
This is a place you MUST visit.

Now we are off to Utah (Alta, Park City, Snowbird) and the claimed "Greatest
snow on earth" – we'll let you know if it's true. We really hope so!

Did you know that you get a worse hangover from microbrewery beer than
normal beer………..

We wish all of you a MERRY CHRISTMAS and a great 2008