TRAVEL DIARY

10.12.2007
The Verticals are on skis again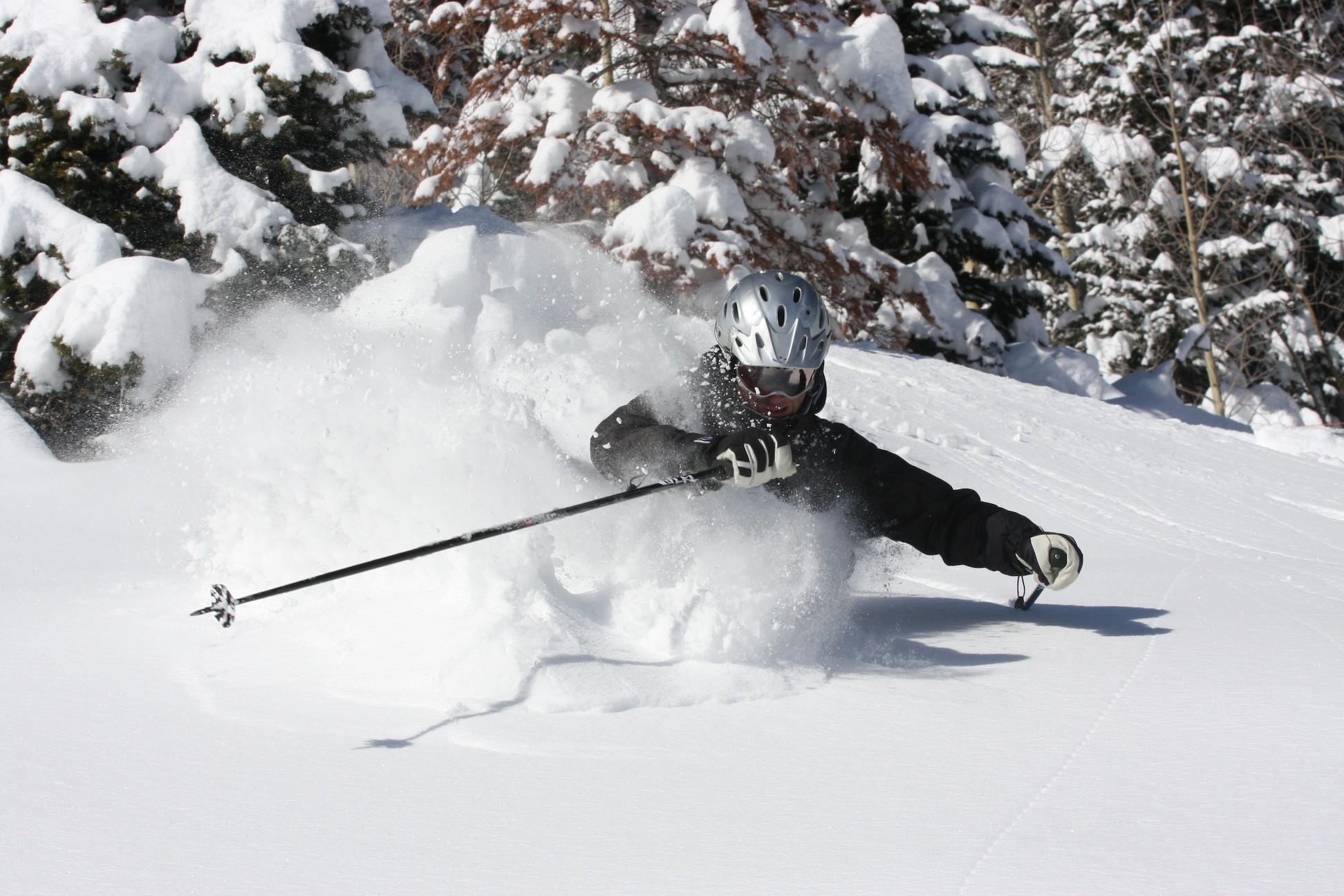 Richard hitting the fluffy powder in Aspen Highlands


Great to be back on skis again after 2 month of beach life. We'll now be
touring the United States & Canada for 2 month in an RV/motor home – it's
not the small version that's for sure, but it's of course the US.

First stop Vail (Colorado). No (not enough snow) back bowls are open and
the back bowls are what Vail is all about to us. Spent a day off piste skiing
and that was enough for us. The weather forecast was telling us heavy snowfall
in the Aspen Mountains and we did head for the opening day (Dec 8) at Aspen
Highlands. Perfect timing, Aspen Highlands had it's best opening day in many
years, 120 cm (4 feet) of fresh Colorado powder – FANTASTIC.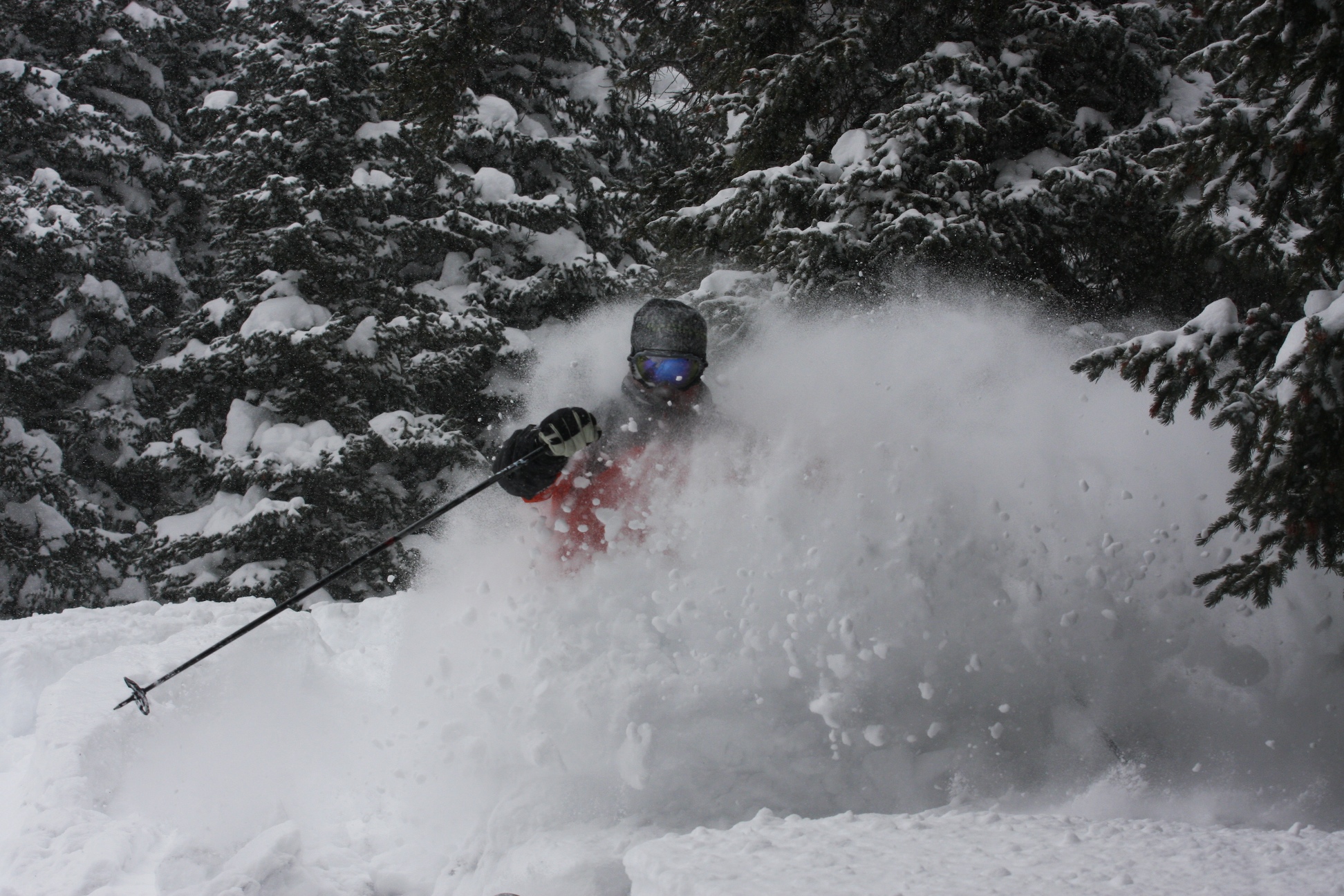 Janne is hitting it deep

More than 1100 vertical meters (3635 feet) of deep powder, what more can
you ask for. Since the Highland Bowl was not open (to high risk for avalanche),
we spent the first day around the Deep Temerity lift skiing some great runs
(Mushroom, Kessler's, Garmisch, St Moritz, etc.). Steep deep powder skiing
among the trees - VOW. Deep fluffy snow splashing all over us in every turn,
amazing stuff. Clearly the best snow on the journey so far.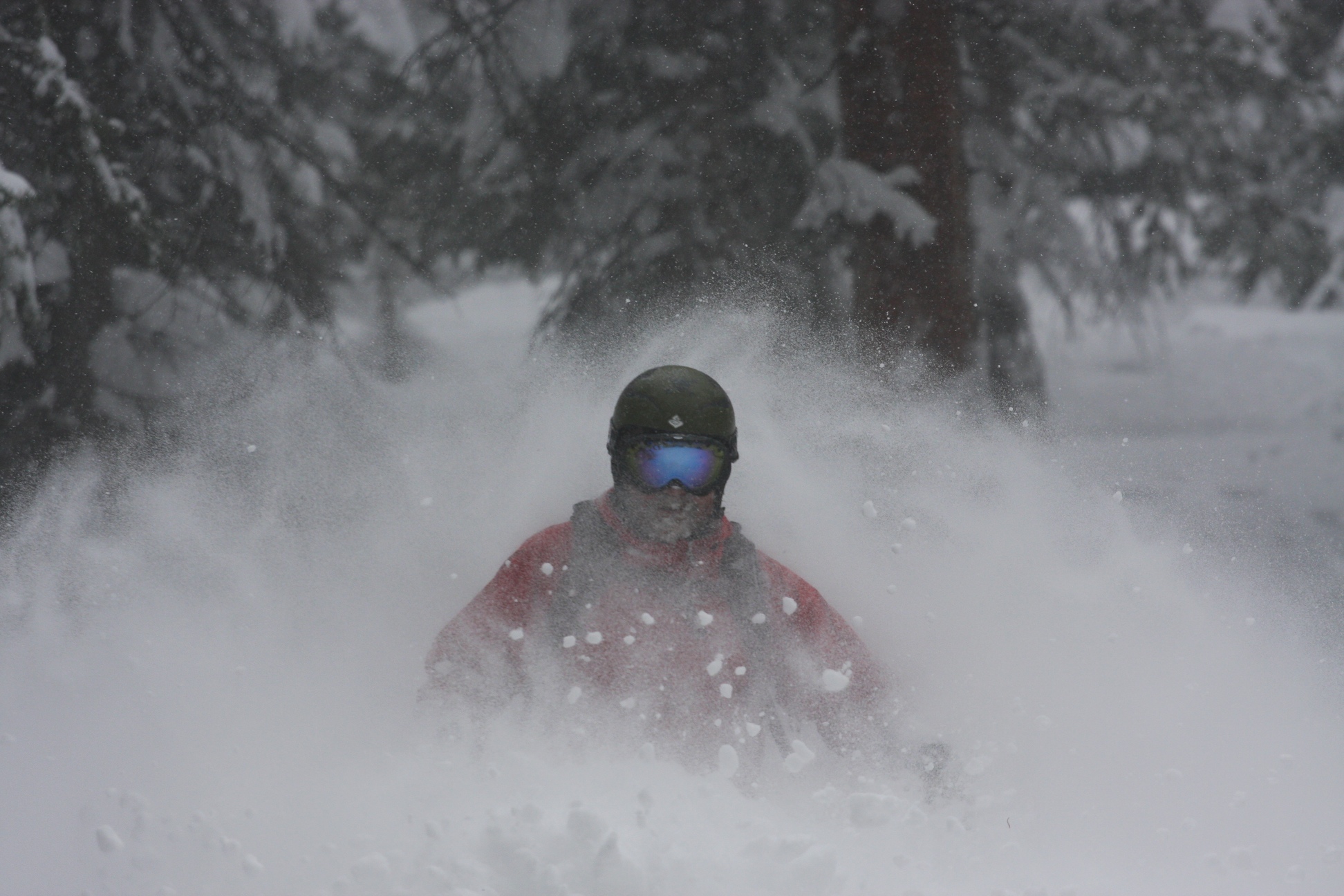 Jocke needs a snorkel

Highland Bowl partly (the G-zone) opened the second day and it's a 45-minute
hike up to the summit of 4100 meter (12 392 feet). Great view from the summit
over the surrounding mountain on this clear sunny day. Still plenty of untouched
powder and what can we say………… simply stunning skiing and so much better
than we ever thought.

Aspen Highlands is where the locals hang out and we clearly understand why.
Another reason to go there is the Cloud 9 restaurant up on the mountain, great
food and atmosphere. Check out the Danish waitress Anne…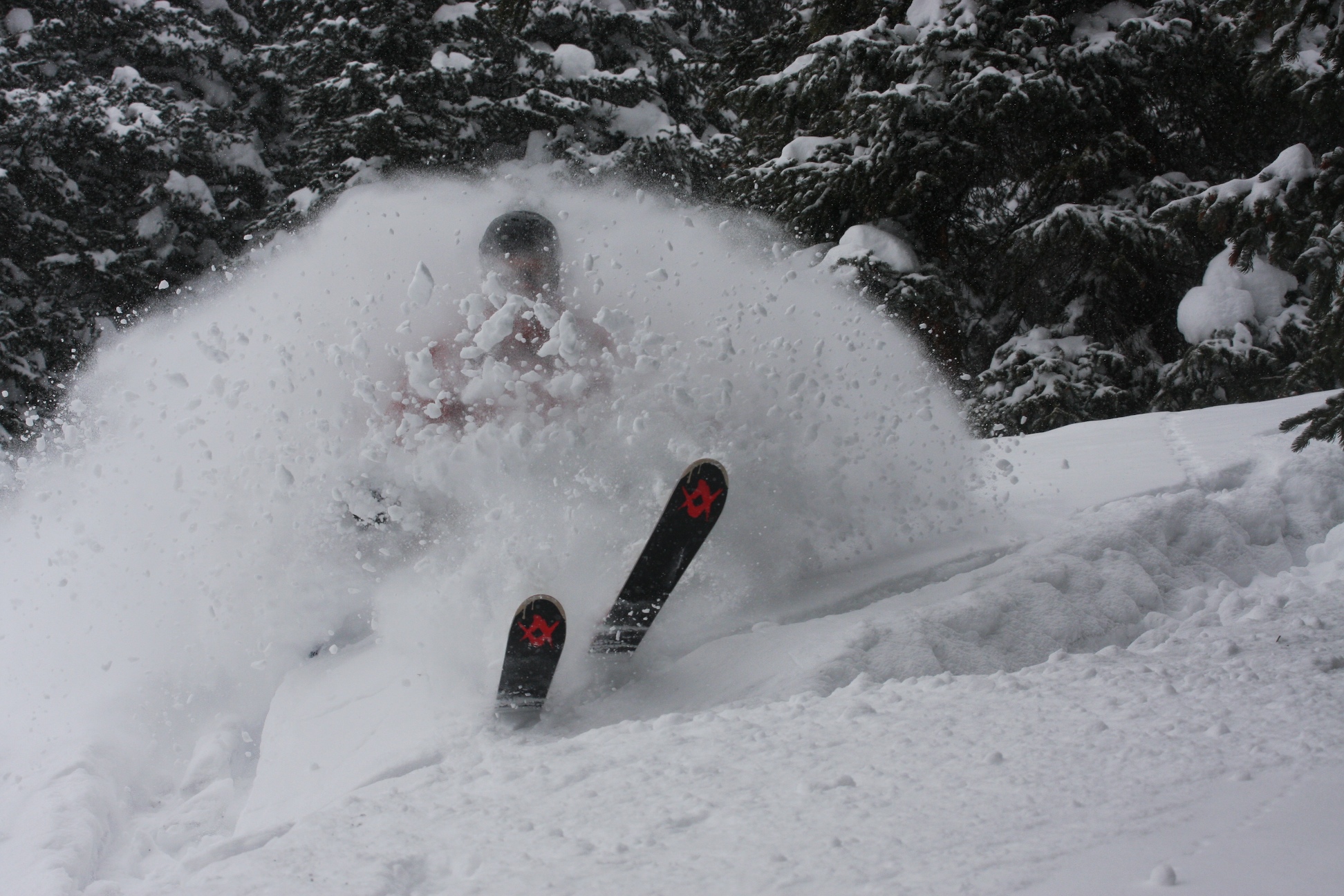 Peter Suban is tasting some goddie, goddies

Our friends Peter Suban & Jens Eriksson are now joining us on the journey.
Peter will be with us for the entire US/Canada part and Jens will head for
Chamonix by Christmas time. Five skiing guys in an RV/Motor home…
you can imagine the rest…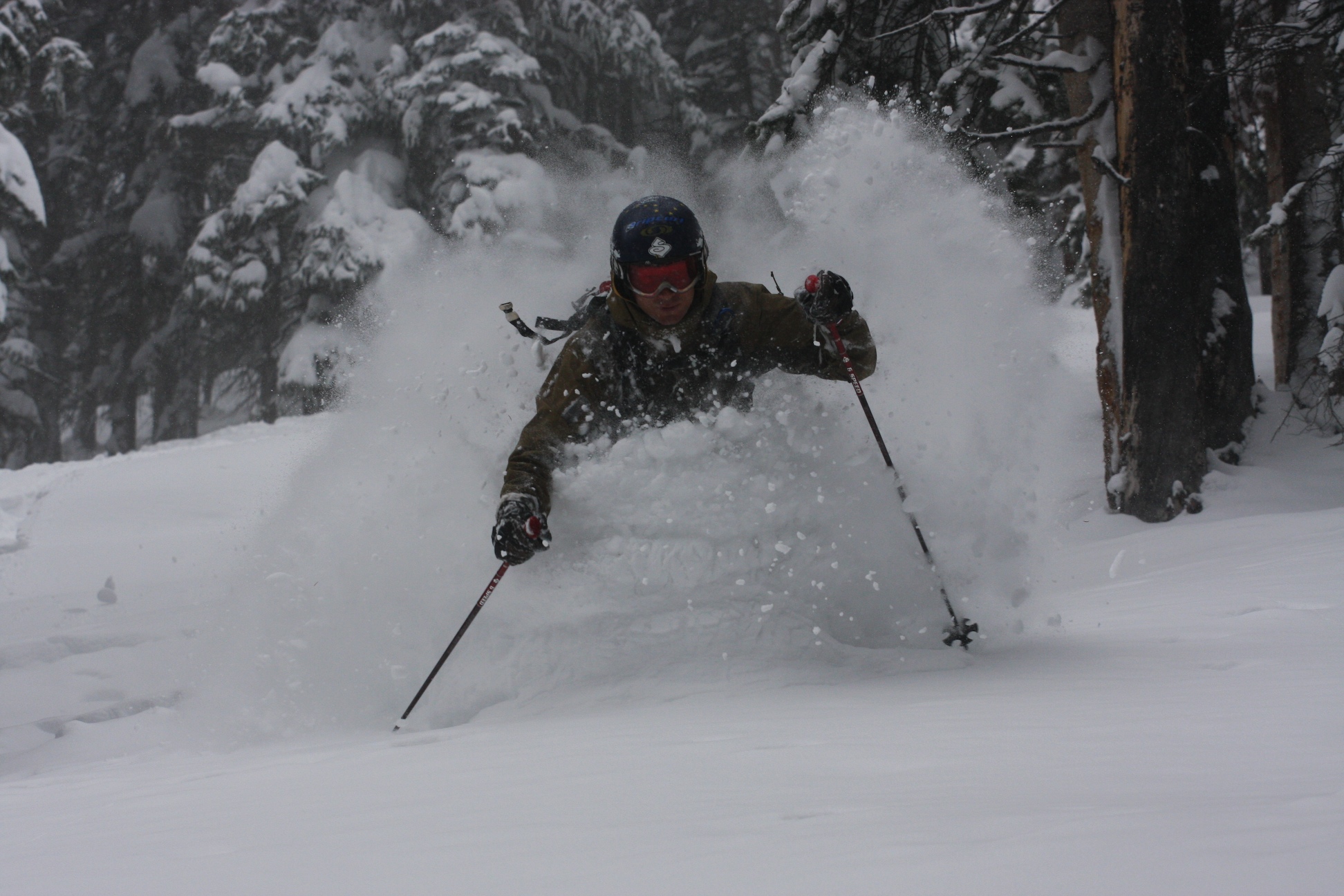 Jens Eriksson is having fun among the trees

The tour must go on and we are now heading for some more spectacular
Colorado skiing (Crested Butte, Silverton and Telluride) before we go to Utah.

Did you know that the ski patrol guys use a snorkel in Aspen Highlands!!!!!!
Deep fluffy powder that's for sure.