TRAVEL DIARY

15.9.2007
Bolivia

Bolivia is a diverse and a very interesting country. You have the mighty
Andes, the jungle and everything in between – fantastic. Yes, it's a poor
country, but the hospitality of the people is great and you get tremendous
value for money in Bolivia. It's so many extreme things to explore.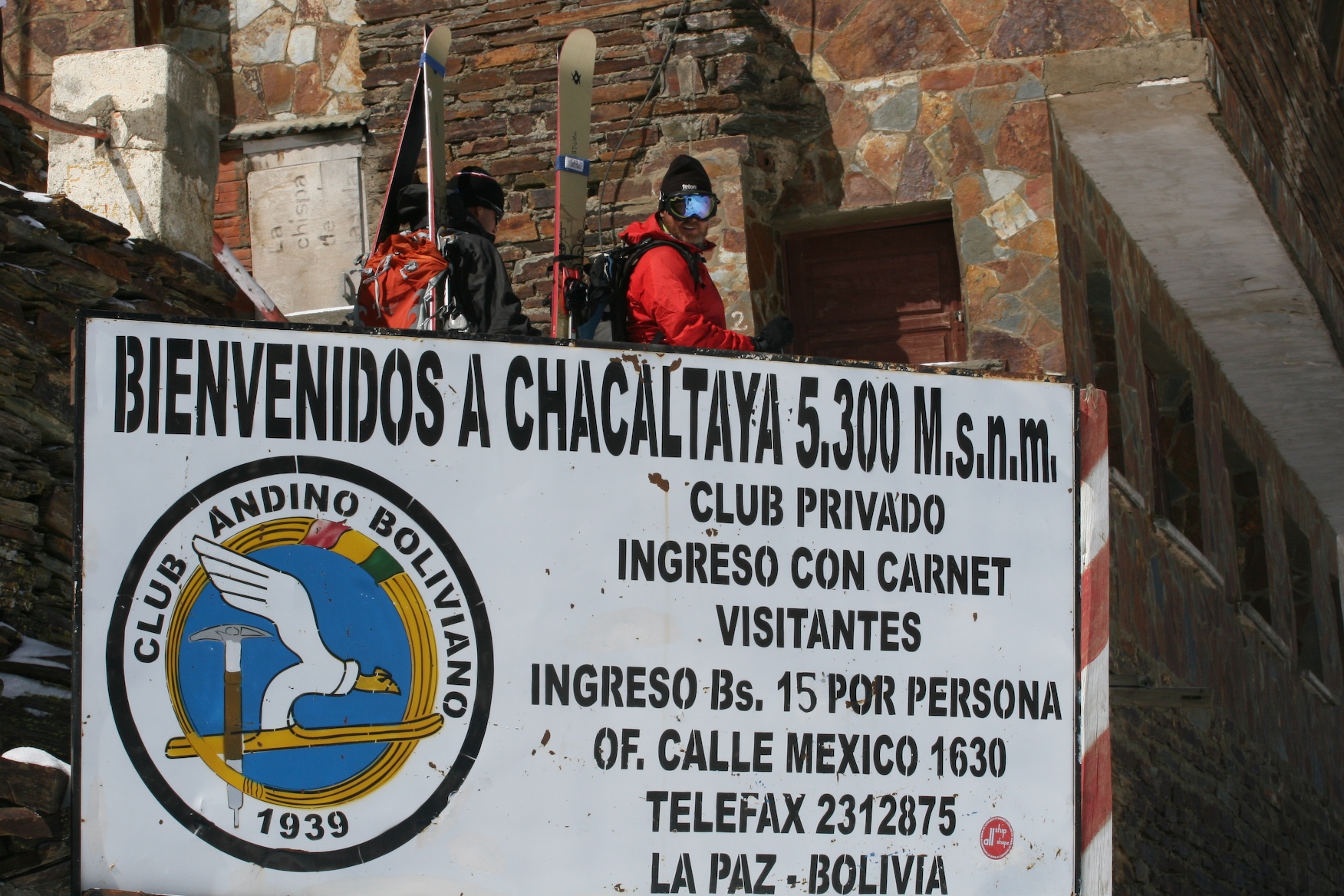 We spent our time in the La Paz area. La Paz airport is located on 4000 meter
and the city center on 3600 meter, so it really takes a few days to get use to
this altitude. We spent the best, so far, two days on our journey in the La Paz
area with some adrenalin activities. The first day's morning with skiing at
Chacaltaya. It's approx. 1,5 hour by car outside of La Paz and the car ride to
get there is an adventure in itself. We were so lucky with new snow on the
mountain, but it's not so good when you have snow on very, very narrow dirt
roads with drops of several hundred meters on the side. We though made it to
the "resort" (two lodges) on 5300 meter. No working ski lift, so it's just to hike
up to the summit on 5580 meter. You don't make that many runs with these
conditions.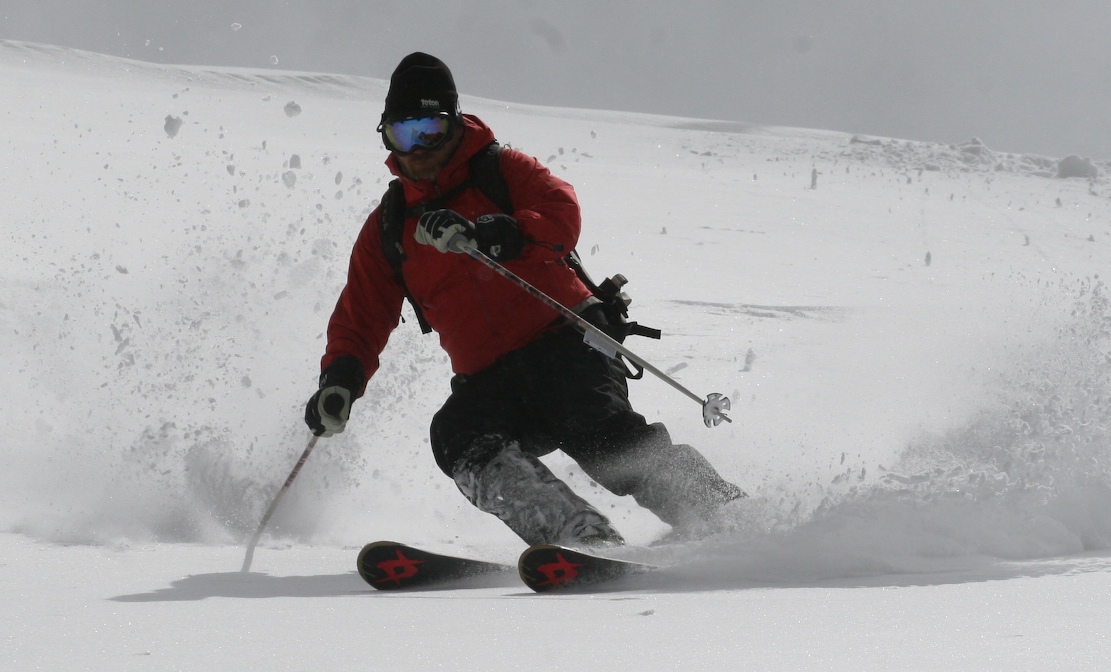 Stunning view from the summit with other mighty mountains (6500 meter
peaks) and the Lake Titicaca in the far distance. Be aware though that the
Chacaltaya glacier is melting and that snow is more and more rare these
days. It's though a fantastic experience to be there.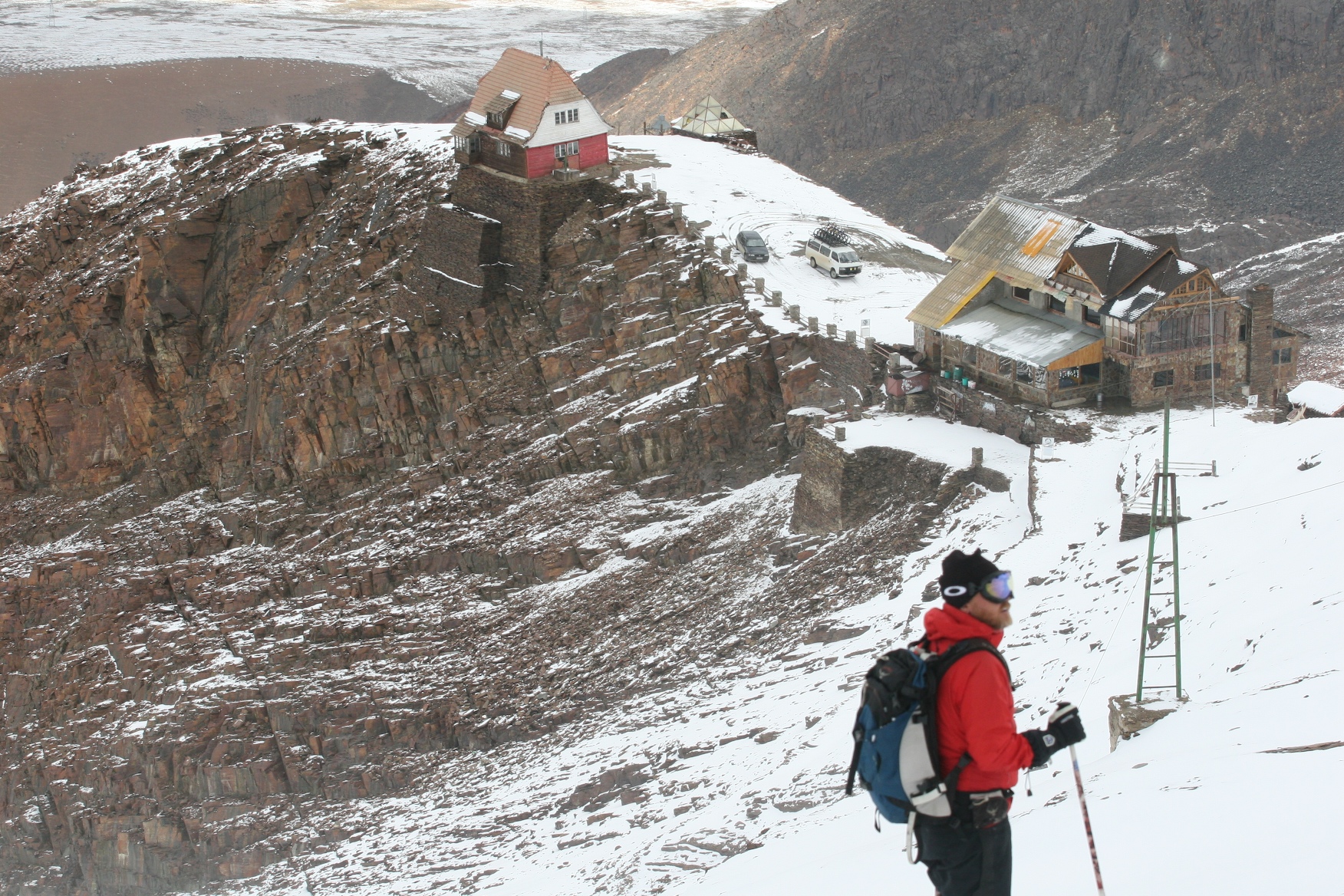 Strait from skiing to some spectacular down hill mountain biking on the
world's most dangerous road – the Death Road. The road was in use for all
traffic from the lowland (jungle) up to the high land until one year ago
when the new road was open. It's really a steep narrow one-lane dirt road
with drops of 800 to 1000 meter on the side. More then 100 trucks & busses
were on this road daily when it was in use and the number of accidents and
people dead is the highest in the world. Extremely dangerous stuff and we
did actually see (1 hour after it happened) an accident with a car that went
off the road and down the mountain several hundred meters – unfortunately
two people dead.




Our downhill started on 5000 meter and ended up on in the jungle on 1000
meter – 4000 vertical meters!!!!! It's an amazing feeling flying down the very
narrow dirt road with a quickly shifting vegetation/temperature and spectacular
scenery.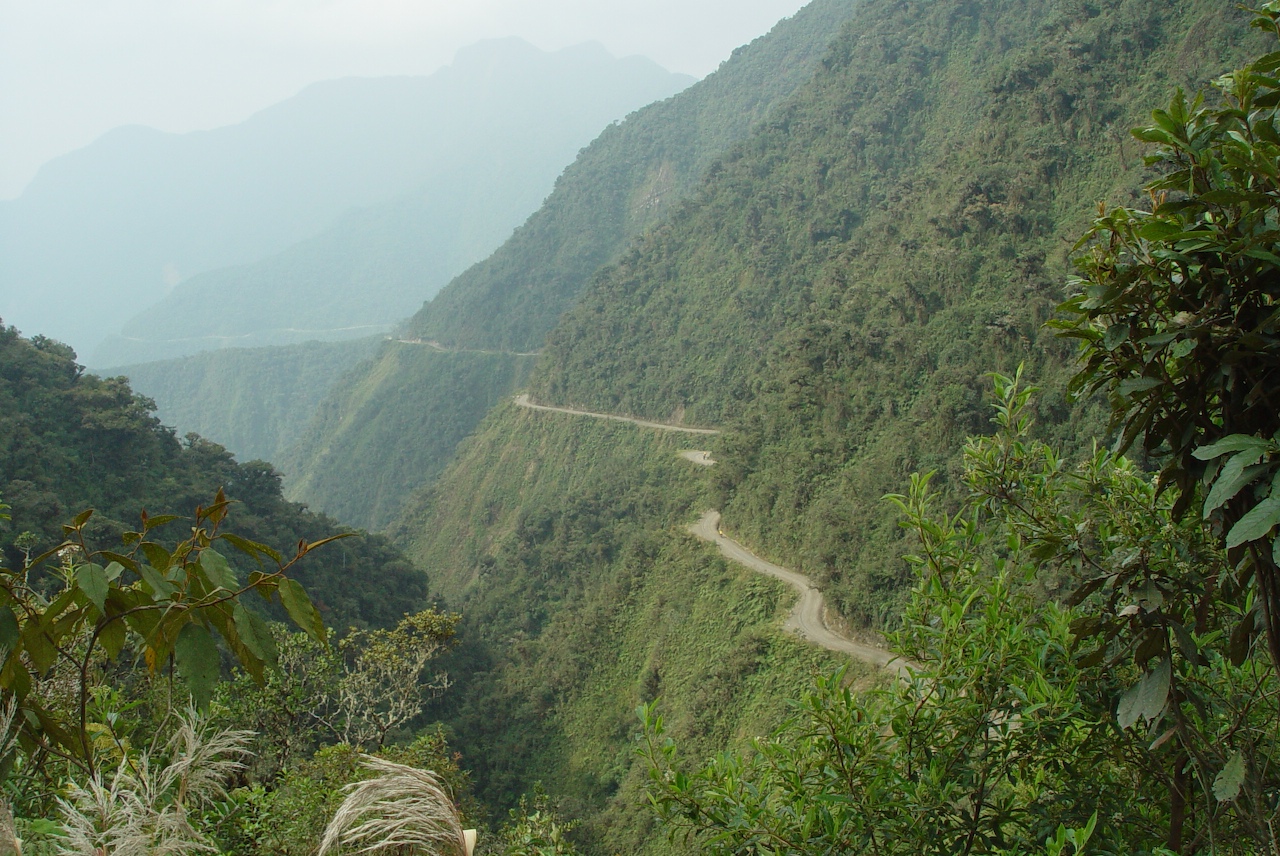 Just don't enjoy the scenery too much because if you miss a turn and you
are off he road, you are also history……… Being on the brakes all the time
and having a good grip is essential if you want to stay alive. Hestra mountain
bike gloves certainly did the job for us even though our wrists/arms were
hurting badly after a while.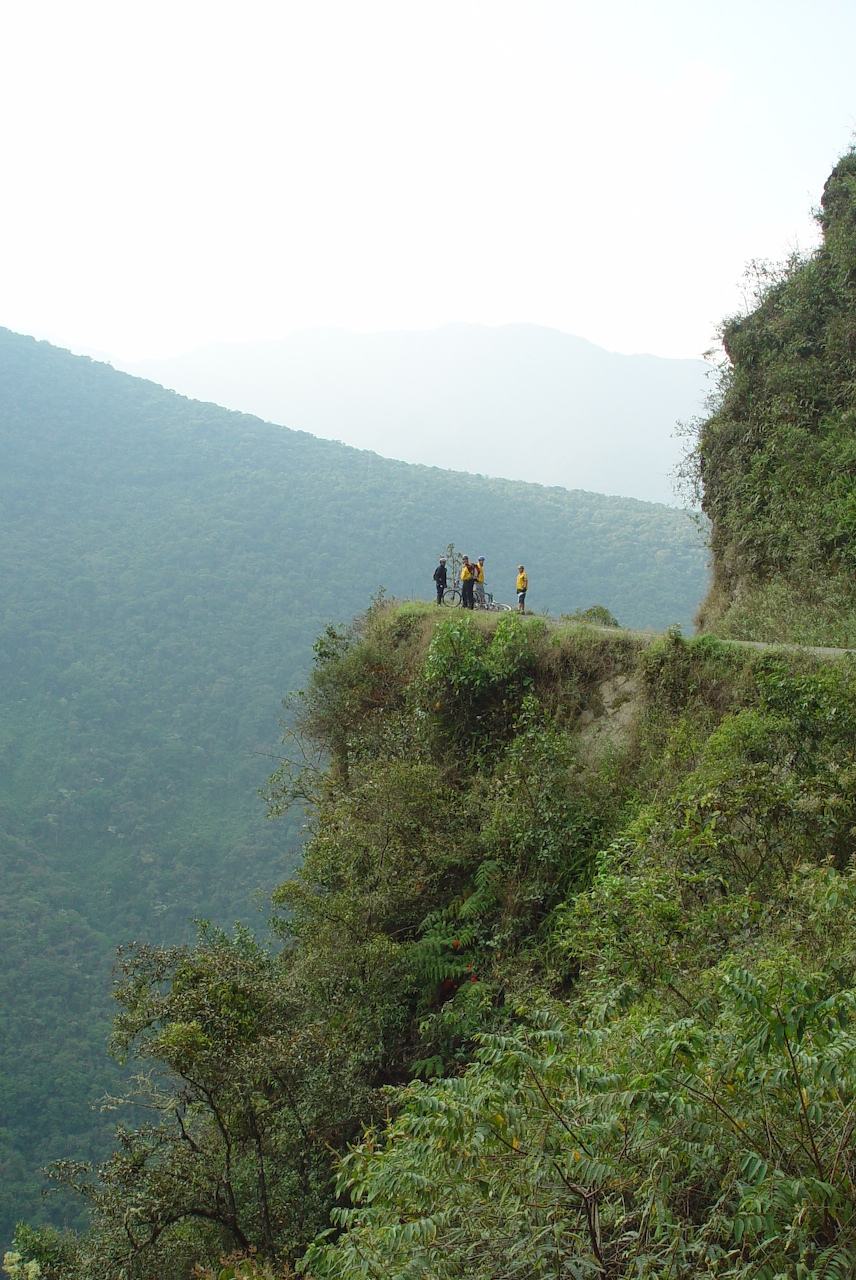 It's hard to beat skiing on 5580 meter and a 4000 vertical meter downhill
mountain bike in the same day – you all just need to do it.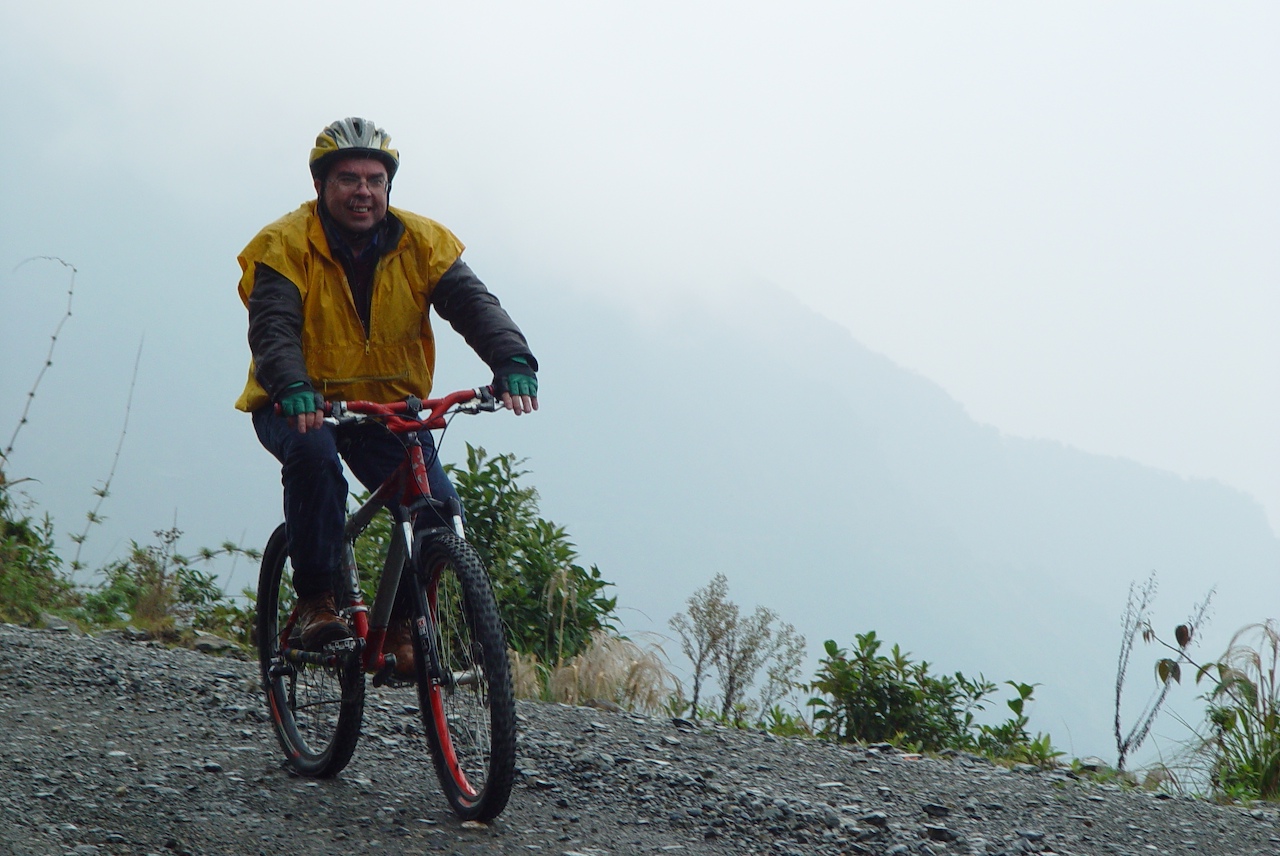 Adrenalin friend Ian Beckett who joined The Verticals


Spent the night at the Rio Selva Resort on the shore of the Coroico River.
Great place with an ambience and peace of mind. If it weren't for the
mosquitos, it would be brilliant. Lost a lot of blood that evening…

The following morning did we take on the rapids of the Coroico River.
Not in rafts as we thought, but in small rubber kayaks. This was new to us,
but we were forced to learn pretty quickly because the rapids did not have
any sympathy for us beginners. It's great fun and also experience the bottom
of the valley where we had been biking high above the previous morning is
a sensational feeling.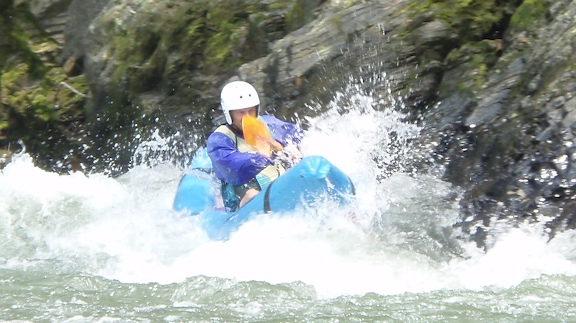 If you like extreme experiences, Bolivia is the place to go to, so many
opportunities. It's still very untouched and non touristy, so don't wait to
long to go there.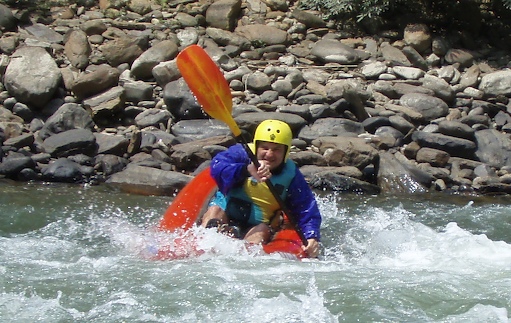 Bolivian host and friend Rodrigo Contreras

The "Vertical Way Around Golf Championship" was also played at the
La Paz Golf Club. The world's highest 18-hole golf course at 3300 meter.
Great golf course and beautiful scenery. Thrilling (maybe not for the
caddies) game with some interesting shots. JR took the overall trophy
and JK "happened" to win the long drive comp.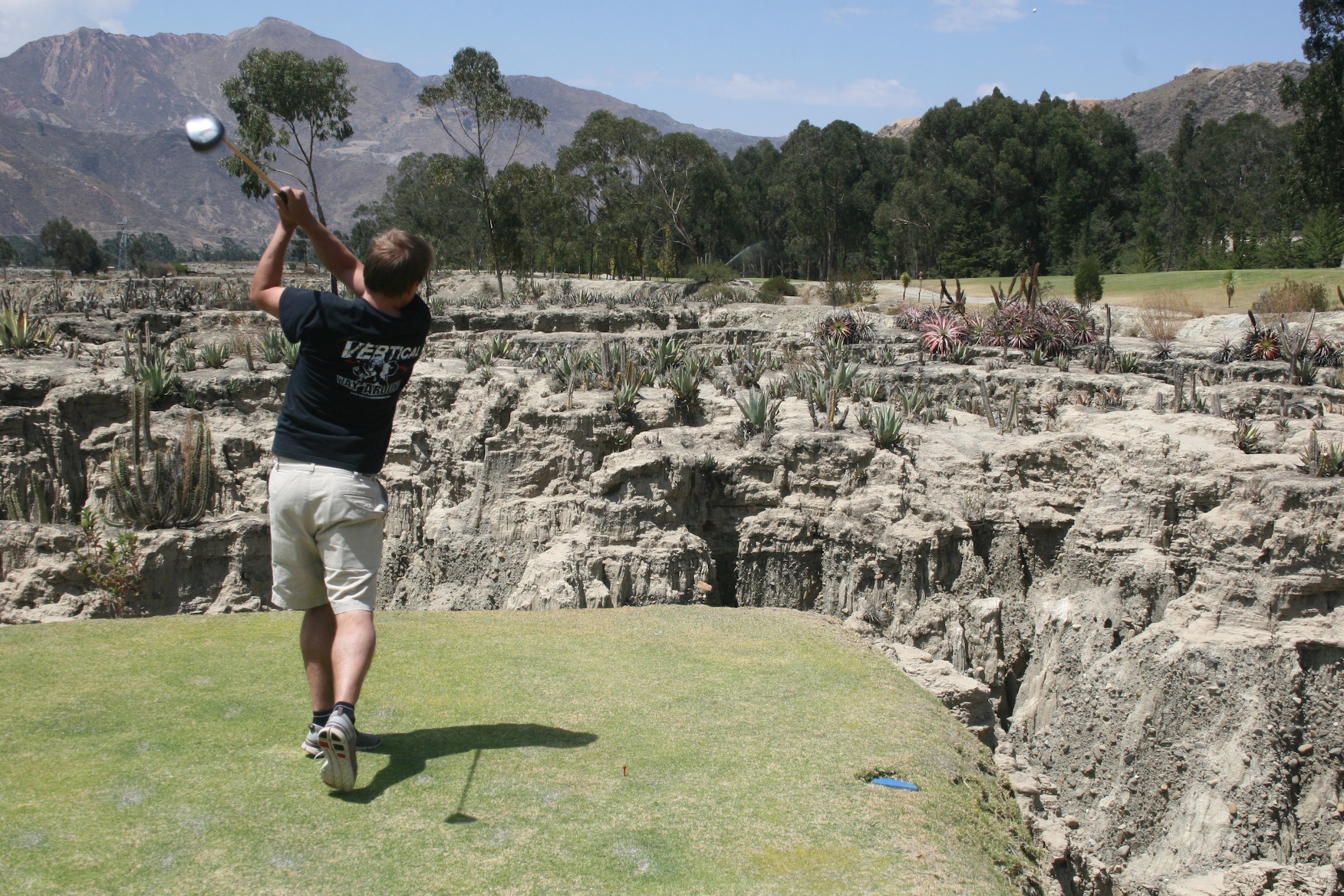 Now it's also time for a 2,5 month brake from skiing. We'll be back packing
through the northwest part of South America and up through Central America
all the way up to Los Angeles. The skiing will kick off early December in
New Mexico. We'll though keep you posted on what's going on not skiing.
Expect some surfing, beach life and other interesting stuff.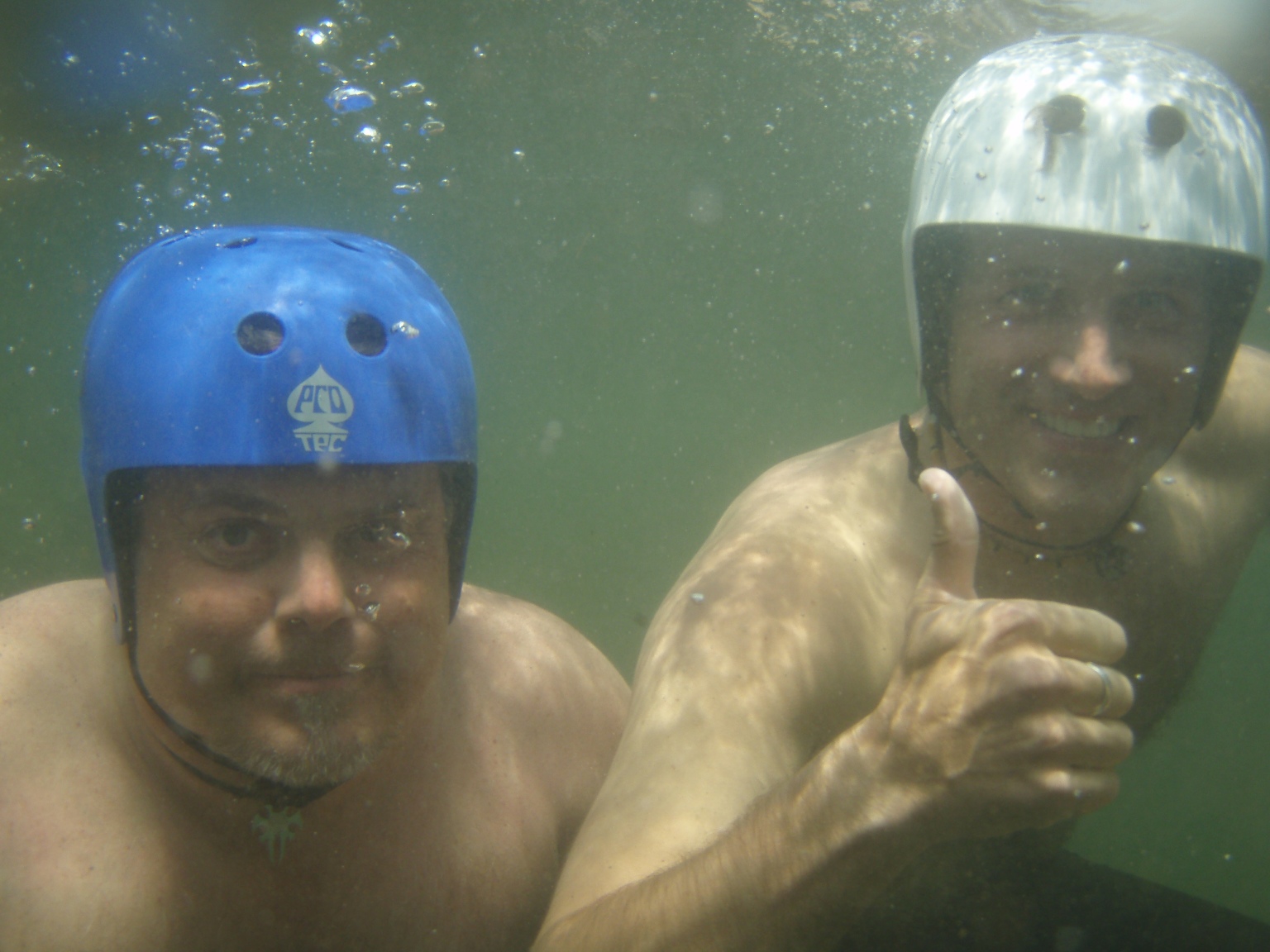 Did you know that on the Death Road it's left side driving on the road and
right side on all other roads in the country !!!!!!! Up going traffic has
advantaged and as well being on the "safe" mountain side.